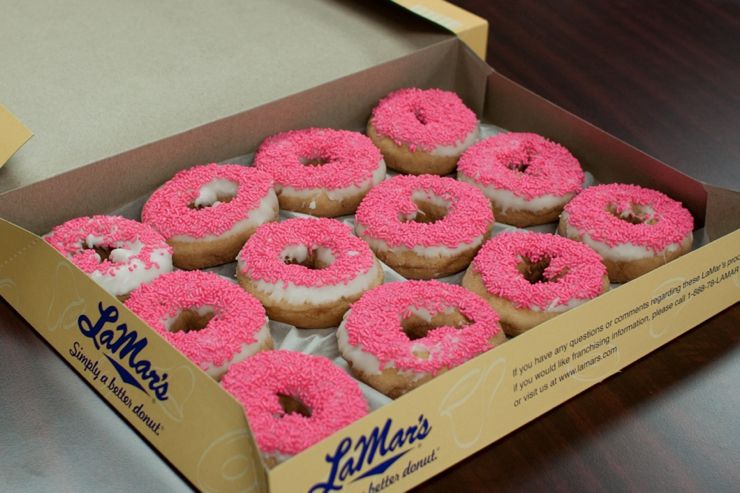 We found out yesterday afternoon that baby Lynch is a girl! Everything looked great during the ultrasound, and it was pretty neat to see all her little features. Thankfully the ultrasound technician Paulette is so well trained because we weren't too sure what we were looking at, but Paulette explained everything to us for almost a half hour! I was glad Kip could see the visual proof that she's kicking me all the time.
Everyone asks about Kip's reaction, and truthfully, truly, he's thrilled. He did want to stop at Home Depot on the way home to buy locks so she can never leave the house and is pretty sure she's going to make us broke, but he's SO excited. We have a friend who is the father of two little boys who told us on the pub crawl that God only gives girls to men who can handle them. And then laughed at himself. It felt a bit prophetic.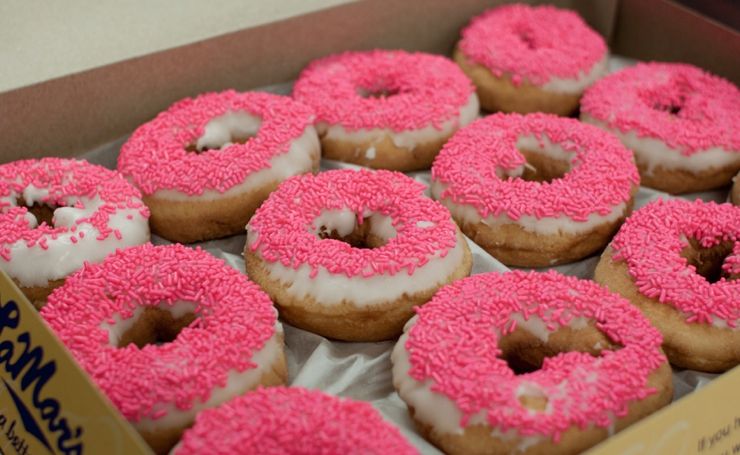 It's also not lost on me that this special little girl will start kindergarten the same year as so many other dear little girls belonging to my favorite people. It's fun to share with my best friends, and our little Lynch will probably be the tallest in this group even though she is the youngest.
As for the donuts, on Wednesday morning I stopped at LaMar's and ordered five dozen donuts. I dropped off a one pound bag of pink sprinkles and one pound bag of blue sprinkles. Last night after the ultrasound, I called and left a message with the order. This morning, just after six o'clock, Kip and I went to grab five dozen of these pink beauties to share with our co-workers. We celebrated with LaMar's at our wedding, so why not for a baby as well? Bring on the pink! But also probably lots of lavender too. Who are we kidding? We love to wear purple around these parts.