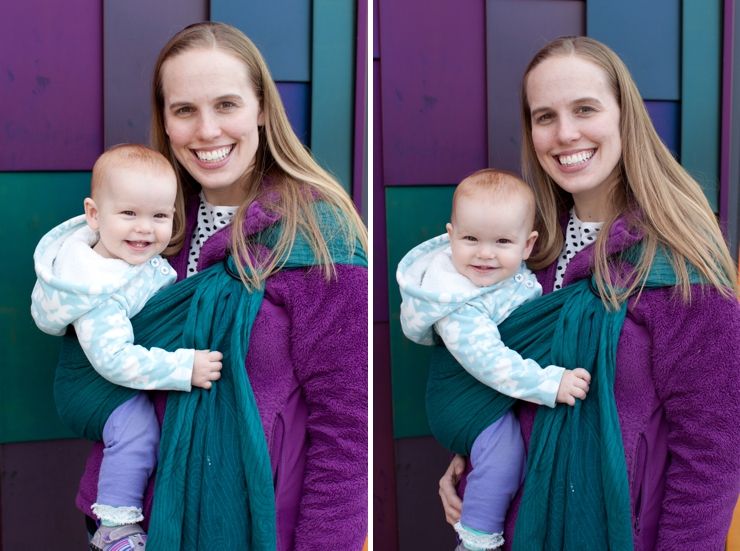 As I mentioned yesterday, Kip and I stayed home to be with Jennie and Grace instead of going to Manhattan for the K-State game. They came from Chicago for a long weekend so Jennie could attend a wedding on Friday night. Grace stayed with us during the wedding, and we had the best time. I took her on a walk, filled her belly with lots of delicious food, and Kip made her laugh and laugh and laugh. She went down for us like a champ and slept through the whole Royals game. We kept our usual yelling and high-fiving at a reasonable decibel for the house's first sleeping baby!
On Saturday, we ate a great Minsky's lunch and walked around at both Prairiefire and Park Place. I couldn't resist photos of mom and daughter in front of the museum wall, especially because they both matched so perfectly! Grace is a delight and just a few short days from being one.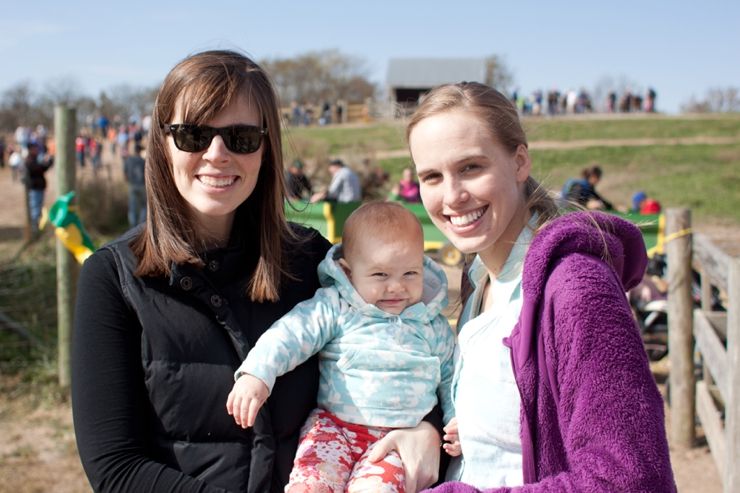 On Sunday I wanted to do something "fall." Kip made us a great breakfast in the morning, and after a short nap, we made the drive to
Red Barn Farm
in Weston. Grace is little for a lot of their activities, but we did ride the green grain train and looked at all the pumpkins together.

Her favorite activity was definitely the hay bale. Parents, take note. This is cheaper than a bounce house and seemed to be providing endless fun for the youngsters in Weston. Kids were climbing and jumping off of the top (it was pretty smashed down and not very high), and Grace was very busy feeling all the different textures while watching the leaping kids. We pulled her away after about ten minutes of looking at hay.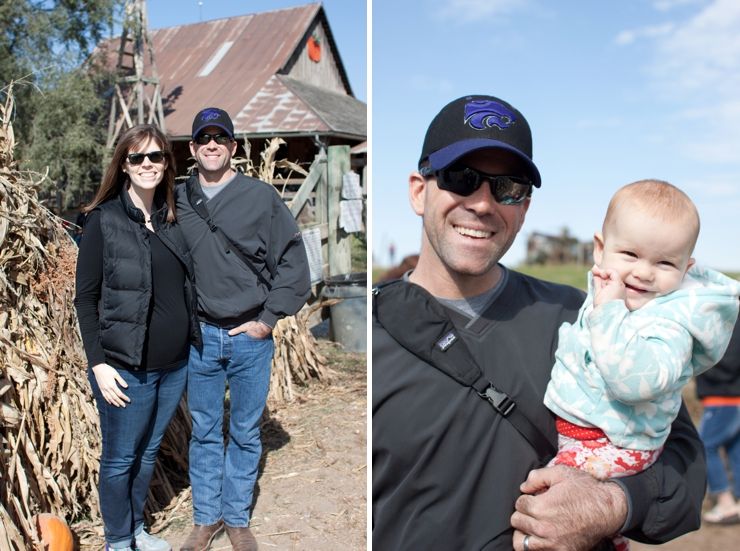 We had a snack of kettle corn, caramel apple, and little donuts, which I followed up with an apple cider slushie. I really wanted to pick apples, but they were picked out. Thankfully they still had plenty for sale, and I insisted on taking a LOT home with us. Lots of applesauce in my future!
Over the weekend, I was totally Grace's second favorite Lynch. She adored Kip and always wanted to see what he was up to. It was so sweet watching her crawl over and pull up on his boots and jeans. He could make her giggle and laugh, and he was the one who read her a couple books over the weekend. Kip's going to be a great dad to a little girl next year!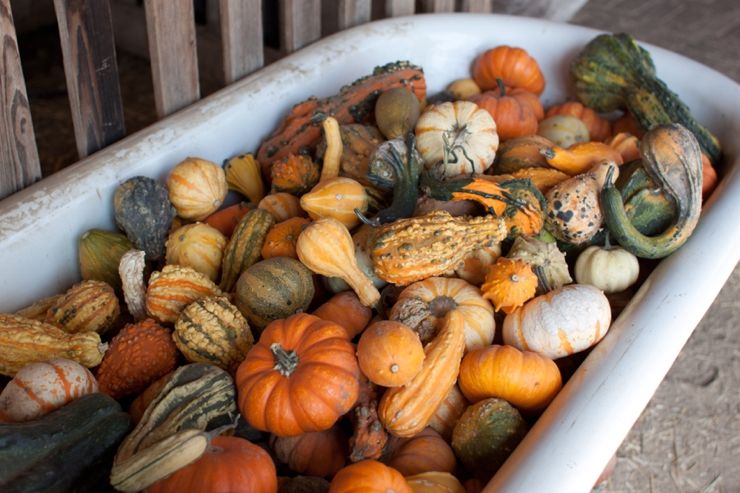 There was no point in taking home their big huge pumpkins because the squirrels love to devour them. We did grab a few more small decorative pumpkins and gourds to decorate the mantle on the fireplace. Between the sun and the wind and the drive back and forth, we were all sleepy after we got back from Weston. Everyone took a nap before we shared one more meal together before their flight back to Chicago. Kip and I loved having Jennie and Miss Grace here for a long fall weekend!