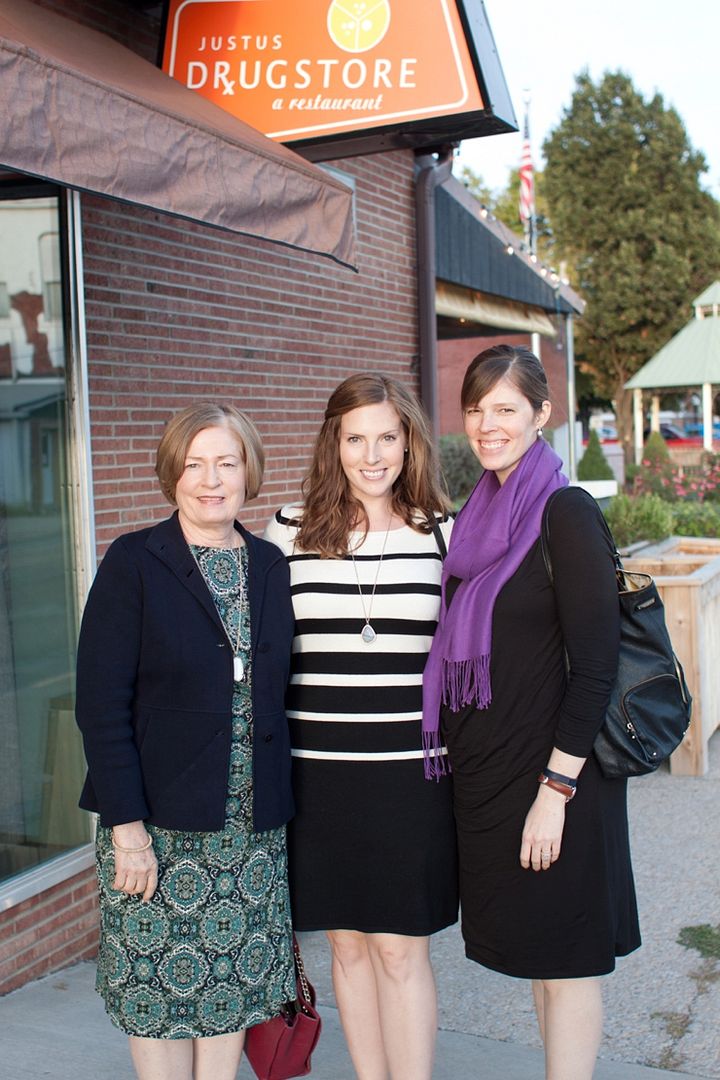 Besides my sister's 30th birthday and Kip's parents 50th anniversary, the year had more big birthdays! My mom and dad both turned 60 this year. Lauren went to Indy for Dad's 60th, taking with her some really cool cups I designed for the pool house as a present for my dad. I should have taken a picture of the cups before they went to Indianapolis!
For Mom's 60th birthday, we planned a special dinner out with the Luhrs Ladies (3.5 of us) and Kip! We didn't tell her where we were eating, but we gave her a gift certificate in early September so that she could buy a new outfit for the occasion. On Saturday, October 3rd we all headed north together to Justus Drugstore in Smithville! As we got farther and farther away from downtown, she definitely could guess that we were headed to Justus. There's not much else that warrants dressing up for a Saturday night reservation at 6:30 pm that direction!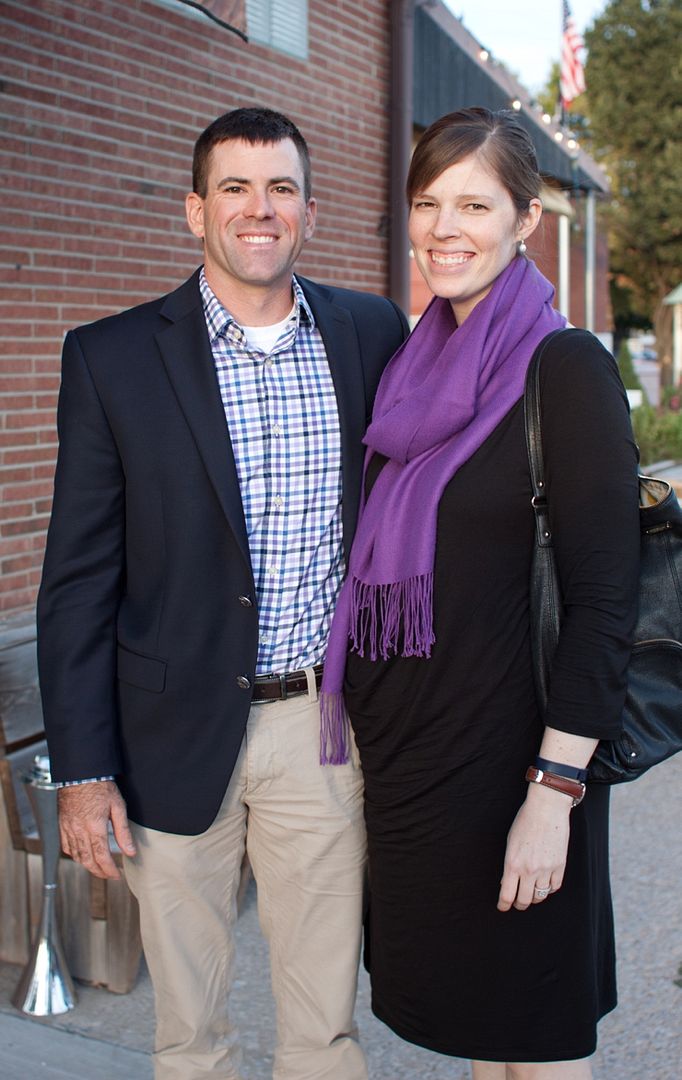 I was the only one who had been to
Justus
before so I hoped that I wasn't overselling it. However, the meal absolutely lived up to the hype and was perfect from start to finish. Mom, Lauren and I raved about our entrees, and every part of the presentation was just perfect. Lauren tried rabbit sausage (she was the bravest!), I had a deconstructed chicken pot pie, and Mom ordered a dish made with lamb. I asked Mom where she learned to like lamb - she never cooked it for us growing up - and she said she would buy it on K-State's campus and take it back to the farm for Grandma to cook in the 1970s!
Kip ordered the fried chicken, a risky move because he makes great fried chicken at home! You really should never order things that you make well yourself. He still thought it was very good, and whatever they did to prepare the kale alongside the fried chicken made it also delicious for him.
Apps and zerts
were both amazing, as well as the homemade bread. It takes a long time to eat at Justus, which was fine with us. The K-State game was already over and lost, and we enjoyed the company.