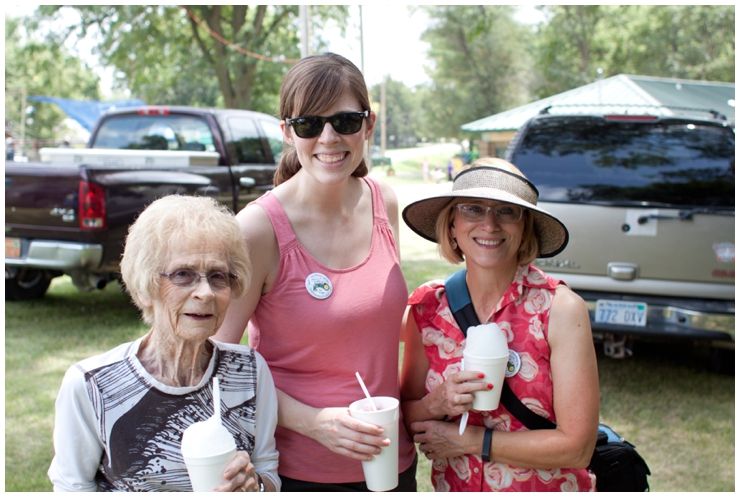 We've had pretty tolerable weather for the
past couple
of
Jewell County Threshing Bees
, and for Kip's first in 2014, it was downright gorgeous. This year the heat cranked back up, so we all opted for ice cream from Call Hall in Manhattan or snow cones to try to cool off a bit.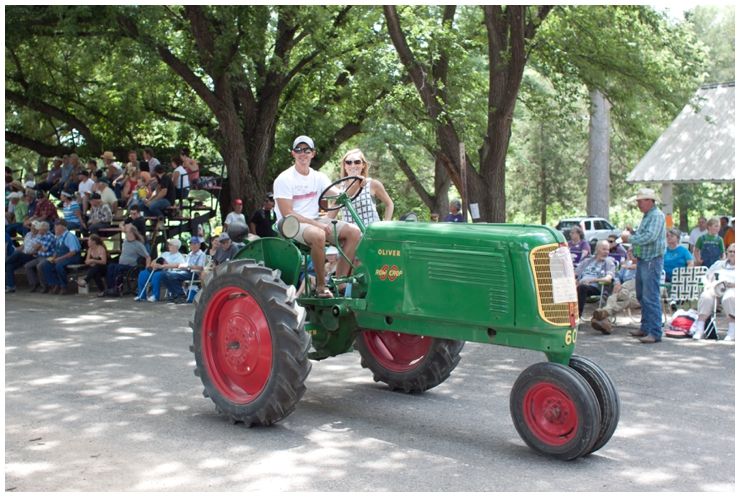 Sasha and Mike drove the tractor this year in the parade - it was their first time taking the old Oliver out for a spin! Thankfully tractors got to go before the old cars this year so they didn't have to wait too long in the heat before rolling through the park.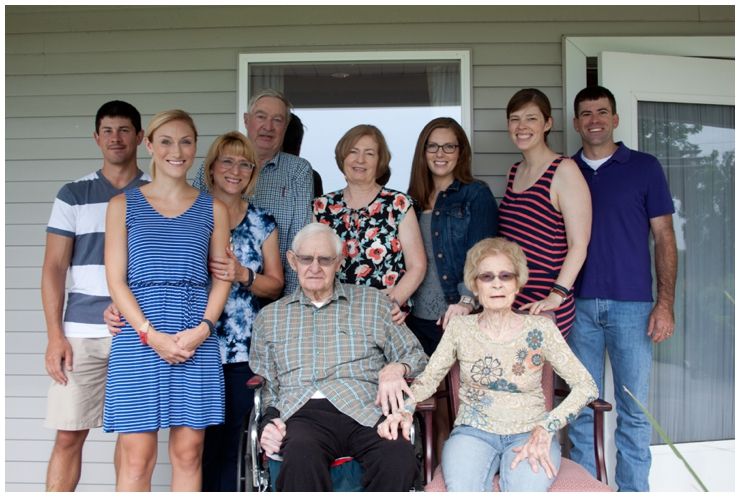 Lauren had a Junior League meeting she couldn't miss on Saturday morning, so she drove out in the late afternoon to meet us all for a small party at Keith and Bethany's house and a trip down to the beer garden at the park.
Sunday morning we ALL were together with my grandparents for a very nice birthday brunch. Uncle Keith and I try not to make a big deal out of our birthdays. Well, he tries anyways. I LOVE birthday celebrations. But our family spoils us rotten, buys us the best pastries, and makes delicious casseroles to commemorate another year. And they gave us lots of lovely gifts too. Thirty-two was off to a great start with this breakfast.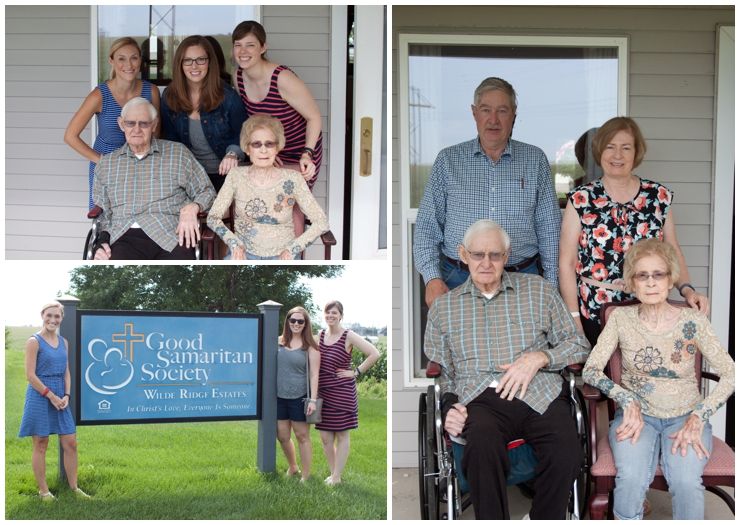 It was the first time we had all been together since we added Kip to the family and rounded our number to ten. We talked about the Royals, the weather, Kip's dove hunting plans, and upcoming adventures for everyone. It was a lovely time with the whole family, and we have the photos to prove it.