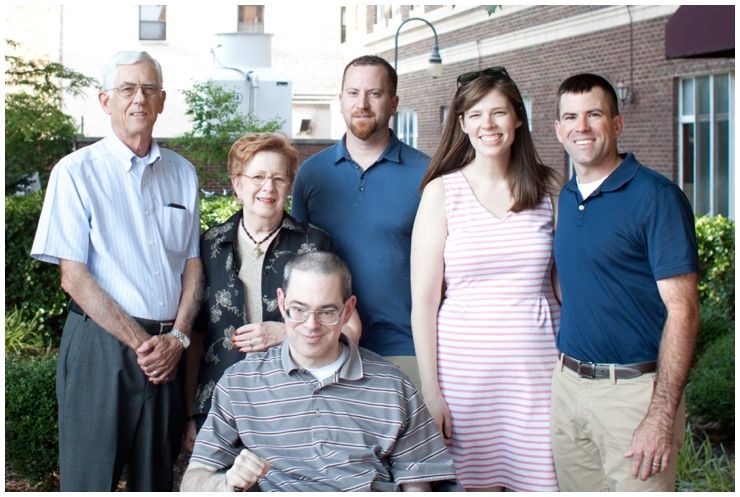 My in-laws celebrated fifty years of marriage on August 27th. I spent months trying to think of something special to get them for their anniversary but the best thing I could come up with was a grand baby. (You better believe they are pretty excited!) We also planned a special evening with the three sons and family in August.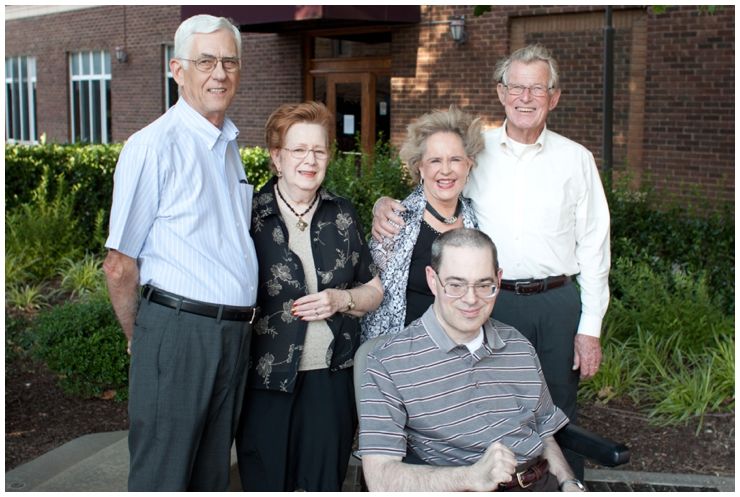 We took Karen and Keith to Harry's in Manhattan with the help of Keith's sister LaVonne and her husband Jim who traveled up from Oklahoma to join in the celebration. It was Karen's first trip to Harry's, and they do a lovely job at the restaurant making a big deal out of special occasions. Harry's has been open twenty-five years, and Kip and his brother Kevin both think the last time they were there was for prom or homecoming! I've always loved the place and am hoping we can eat next door at the casual lunch restaurant again on a future trip.
Our reservation was for 6:30, but we gathered early for a few photos. Kip and I brought flowers with us from Kansas City and left them at the restaurant for a surprise on our table. Sunflowers and orange are two of his mom's favorites.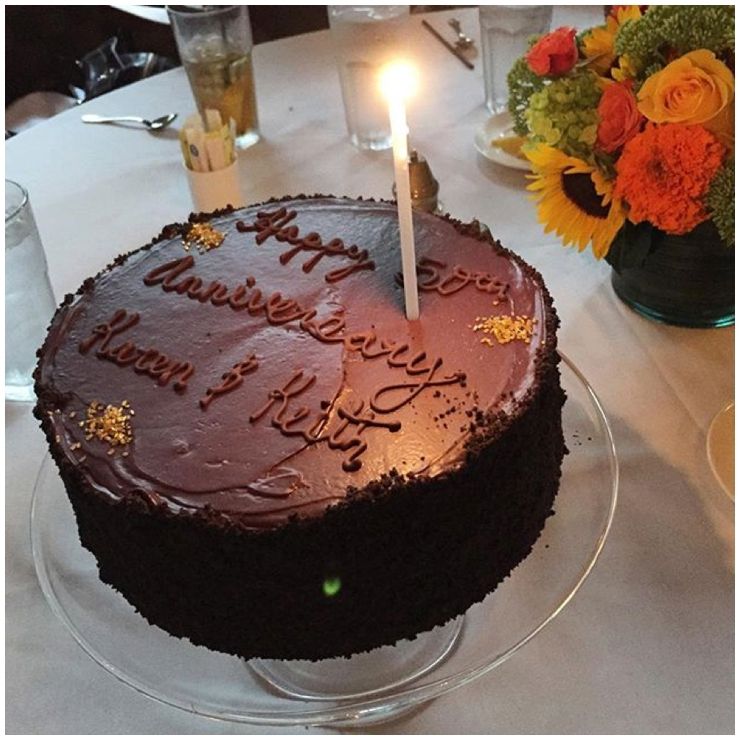 Dinner was delicious and oh so fancy. And we ordered a cake as our final surprise! It was so fun having it come out and be presented. We stayed overnight and went to church in the morning, and I think it was a good low-key celebration but well deserved. Cheers to Karen and Keith!