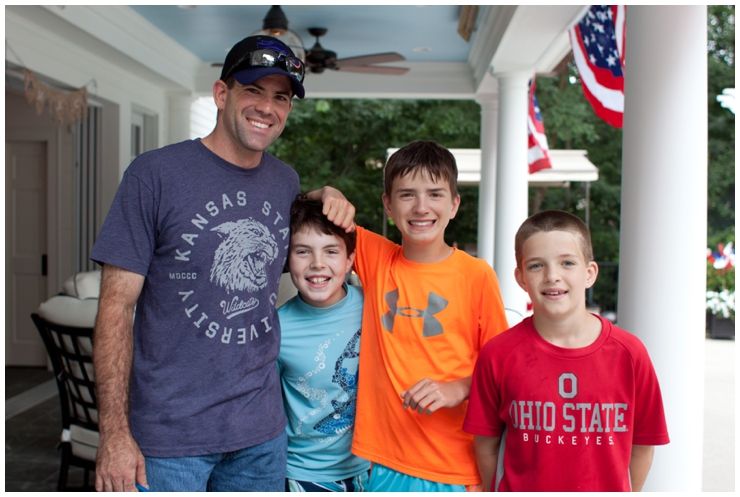 We went to see my dad and family for the Fourth of July - and made a mini road trip out of it! Pretty much ALL of Tracy's family was going to be in Indianapolis for the holiday, and we were glad to be a part of the big group for the long weekend. All the nieces and nephews came from the East Coast, and Kip began to play with this group of guys pretty much as soon as we arrived. They invented a game throwing basketballs and frisbees into a basketball goal over the pool, and they ALL were entertained for a long while. My husband has a kid's heart.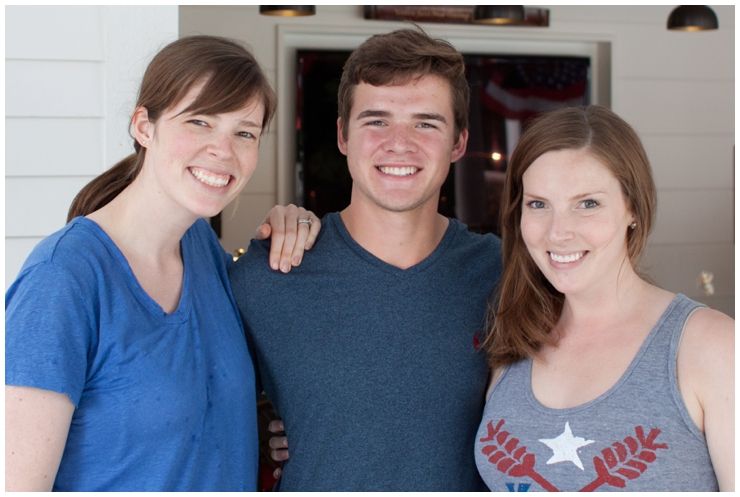 I've learned Mitchell's tricks, and I'm trying to shove him back down from standing on his tiptoes. He is
not
taller than me, there is no need to panic, readers. However, he is a high school senior. That is definitely crazy.

Fred is the best. Did you know he gave me my copy of Devil in the White City? (
It's going to be a movie!
) Several years ago, he just thought I should have it and went to the bookstore as soon as it opened to buy it for Lauren and me. He also drove to Lauren's graduation so he could help deliver my sewing machine. We were glad to see him for the holiday!
Kip's holding Molly, the youngest little girl cousin from back in Maryland. She's days younger than our little buddy Maddie here in KC, but she FAR prefers the fellows. For example, she took a tumble and I scooped her up. As I turned around, she saw Kip and reached out for him. And then cuddled up for a long time. She did the same with Tracy's brother and my stepbrothers too! Kip looks pretty smug that she wanted him to comfort her. She has a new baby brother this week so I hope she loves him just as much.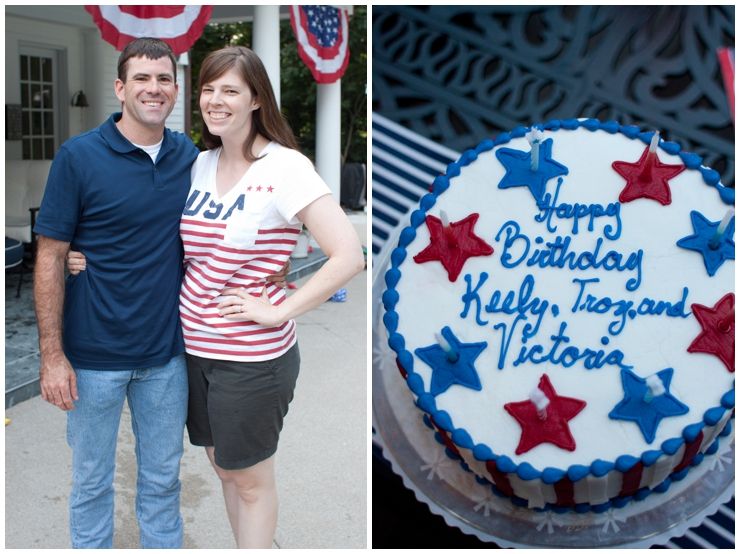 They were kind enough to get cake to celebrate my birthday early along with Tracy's brother and niece. I'm a BIG fan of this bakery in Indy, and I think I ate it for breakfast a couple days!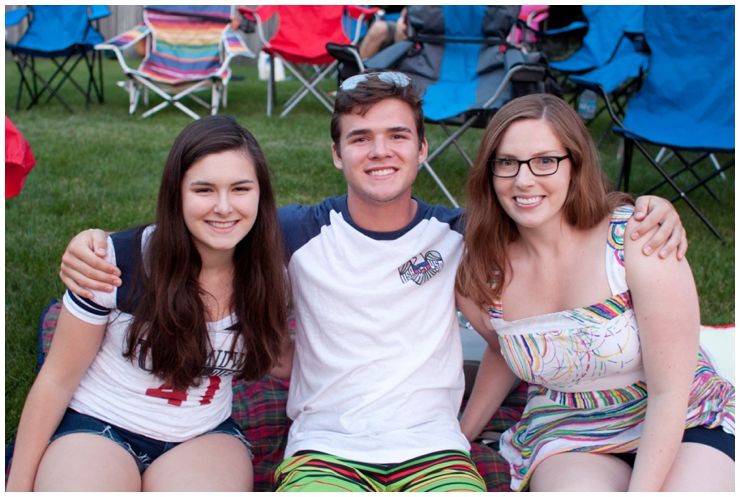 On the Fourth, we were super lazy. Slept in, swam, ate a late dinner and watched the fireworks close to the house. We loved getting to hear about Gabby's first year of college, and she and I swapped book notes for a while. I borrowed (without asking, though I DID mail it back!) a book, and it will make its way into the July round-up.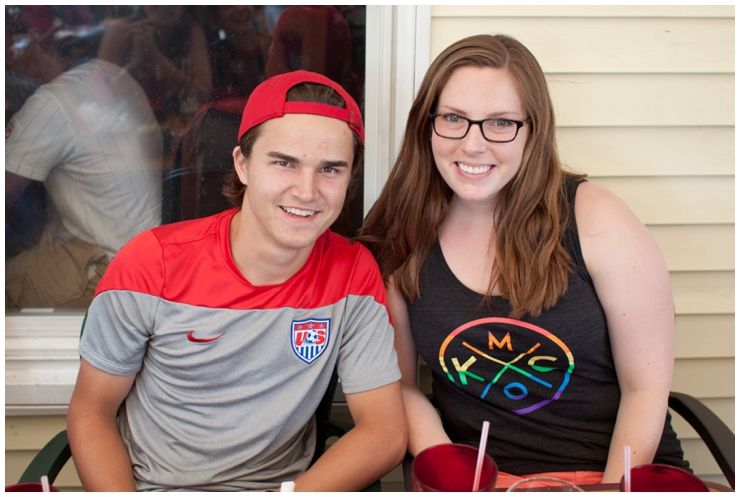 On the 5th of July, we continued to celebrate America by getting ready to cheer for the women's team in the World Cup. All the boys wore their official jerseys! Cooper took the best picture with Lu, and I didn't even pay him five bucks.
You can tell that Spencer and I are related! Though I saw Spencer's first day of school photo, and it's possible he looks even more like Dad than I do. We ate at a tasty Mexican restaurant in Broad Ripple and then walked down a neat path for snow cones and ice cream. The root beer smell was so strong on their snow cones that people commented about it as we passed them walking!
It was our first trip to Broad Ripple, and it's a cute town near where Dad and Tracy live. After we stuffed ourselves, we had one more night of food and relaxing, and then Kip, Lu and I drove back to KC on Monday. A nice long weekend with family, the Fourth and lots of pool time!