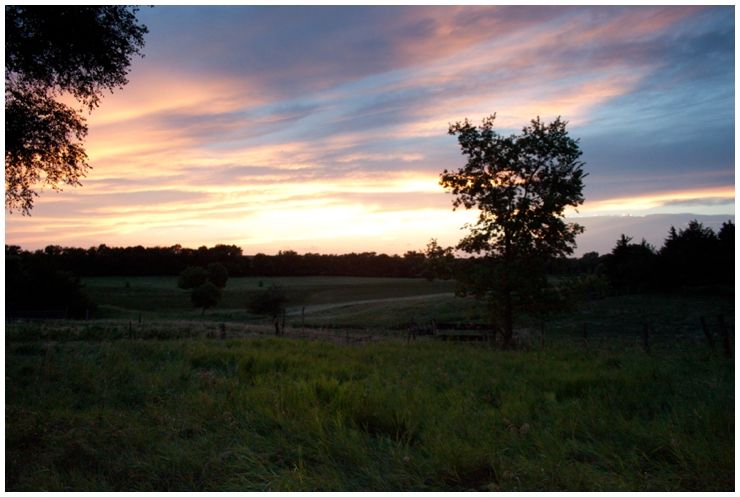 Mom, Kip and I were able to take off for Jewell County around noon in July for the Threshing Bee. We wanted to get there for dinner at the
Buffalo Roam
with my cousin Sasha, her husband Mike, Aunt Bethany and Uncle Keith. After dinner - which included ice cream in honor of Keith's and my birthday - we headed out to the farm.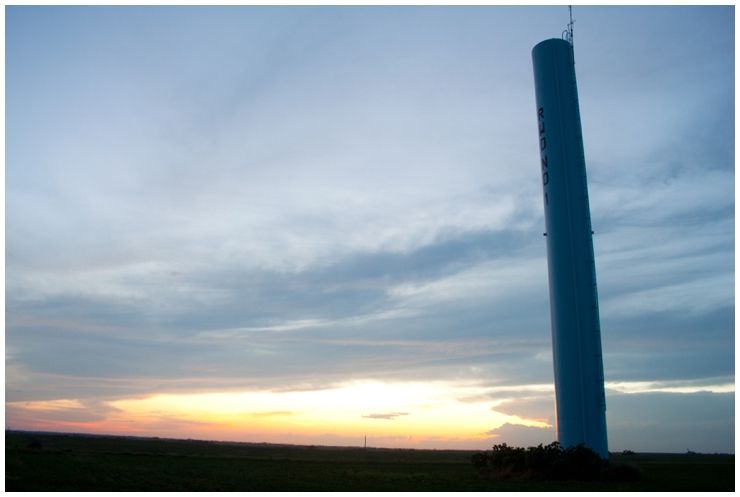 We listened to the Royals play for a bit before deciding to wander around on the farm. We walked down the hill to take the new fancy ATV out for a spin, and the three of us road comfortably around while admiring the sunset. At sunset, it was a bit dramatic but beautiful with clouds moving into view. A storm passed through overnight, dropping the temperatures for a cool Saturday morning in the middle of July.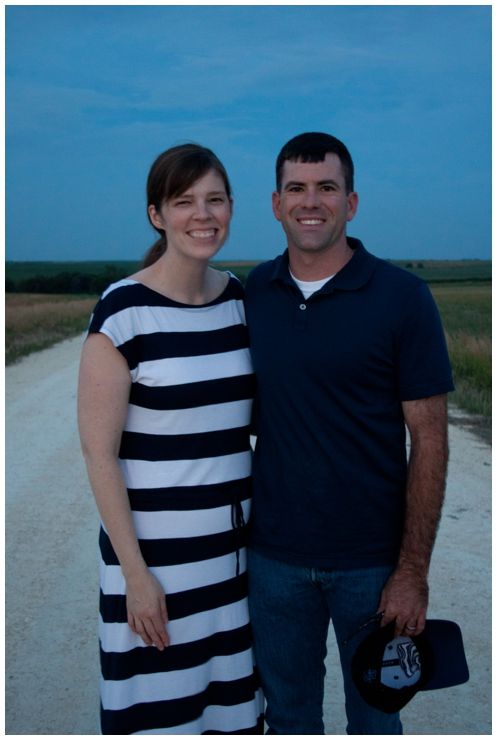 This was Kip's first time staying on the farm on a trip to Jewell County, but if you know my husband, you know he's perfectly content in the country. I loved having a good excuse to get the camera out and capture the same views on the farm that our family has loved for seven generations.