As I mentioned in the post before, the cloud cover moved through overnight and cooled off the farm. Perfect for our Saturday morning exploring we had planned! Kip and I grabbed a bite of breakfast and walked down the hill to take the Viking (ATV) out to wander the farm. We stopped first to visit with Uncle Keith. He was feeding the cattle and counting to make sure the whole group was still together. With so much rain this spring and summer, fences have been a problem. And cattle are sneaky anyways. Kip and I helped a neighbor's big calf back inside a fence later that day!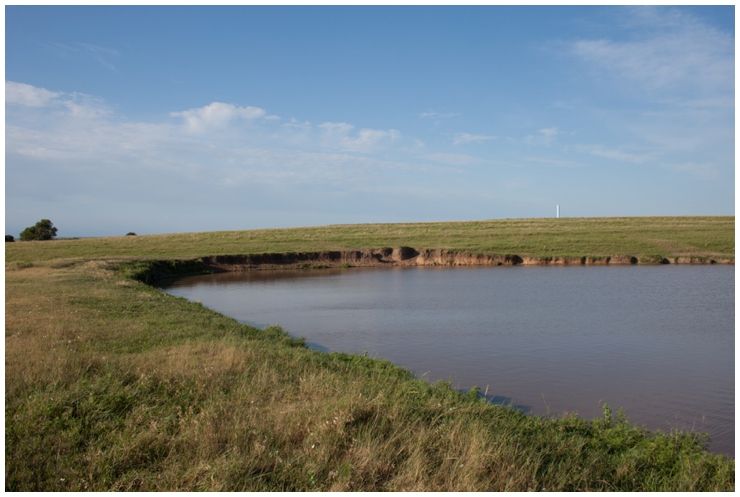 After we followed Keith from one pasture to another, Kip and I ventured further north up by this pond. It was this point that Kip began to reminisce about days dove hunting with his dad. He explained to me how this little pond (very full for July!) would be a great spot to hunt. We later hatched a plan with my uncle to return for Labor Day and a round of dove hunting. Well, Kip will hunt. I'll probably hang out with my mom and grandparents. Sitting on a stool trying to shoot a bird that flies in an irregular flight pattern doesn't sound like a great plan for my skill set.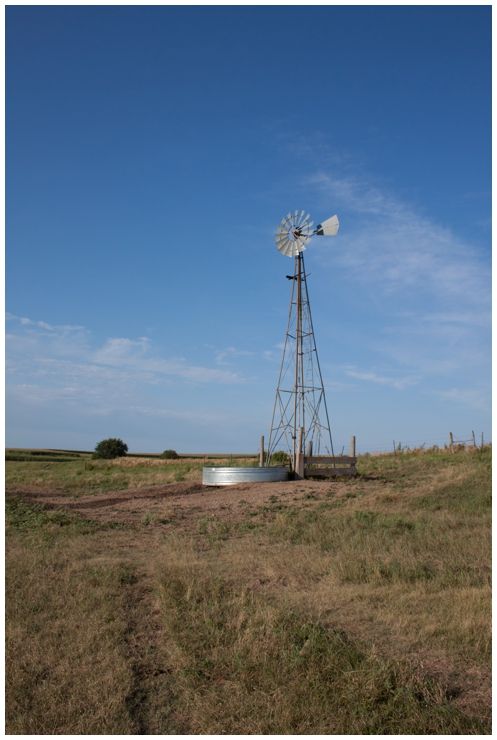 Kip drove for the first half of the morning as we looked at places Keith marked on a map for us, counted cattle and enjoyed the views. Kip can point out everything as we go - trees and other features of the land, bugs and critters - and he really is so happy out here.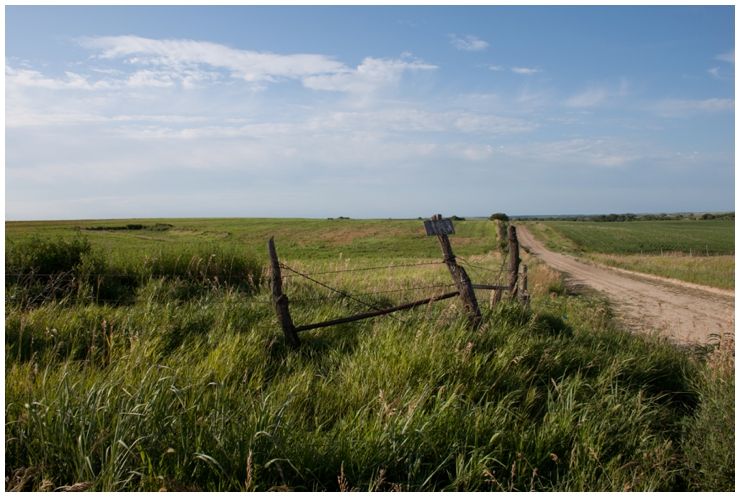 I know that my uncle's complaint about this photo will be that it was such a wet spring and early summer that the weeds tended to be out of control in some places. I can easily overlook this with the waving grass, blue skies and road creeping over the horizon.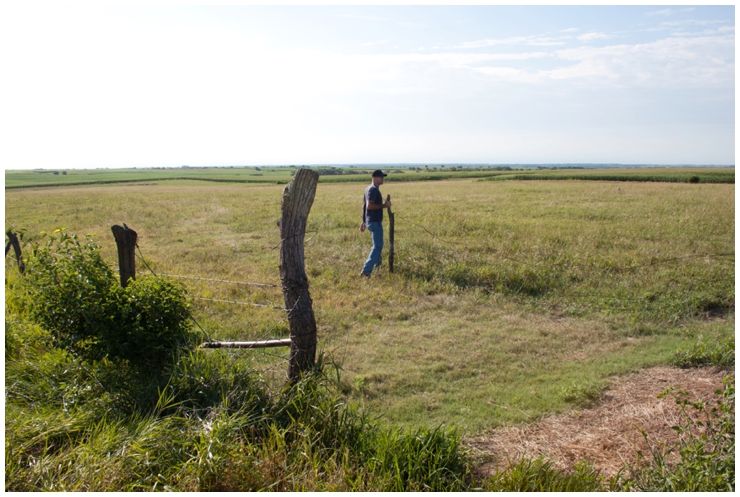 My grandfather Lauren taught me to drive when I was eleven-years-old. He told me that either he would have to teach me how to drive or how to open and close the barbed wire fences. I'm glad he picked the driving because the fences can sure be tricky. About half way through our morning exploration, I switched to the driver spot so Kip could open and close the fences. He's much better at it than me, definitely more careful. We were headed into this pasture to check out another pond and look for a couple of gravestones.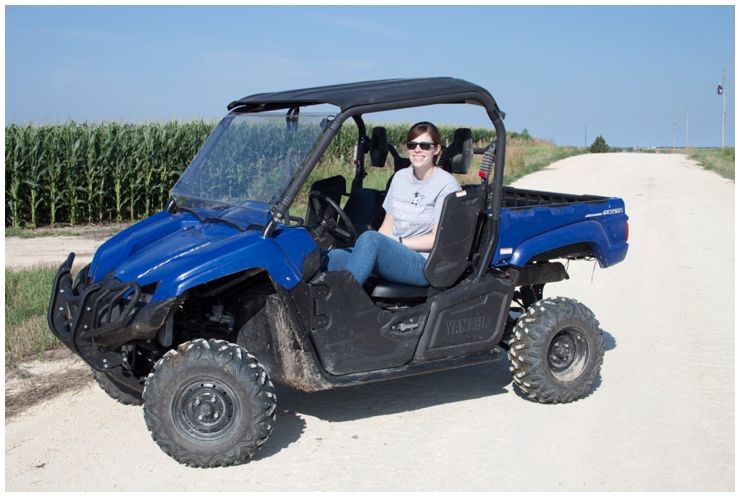 Here's the Viking! It was my first time driving anything like this, and I definitely loved it. No part of our adventure was super intense in a way that requires helmets and jumpsuits, but the Viking did make for a lovely Saturday morning drive in Jewell County.