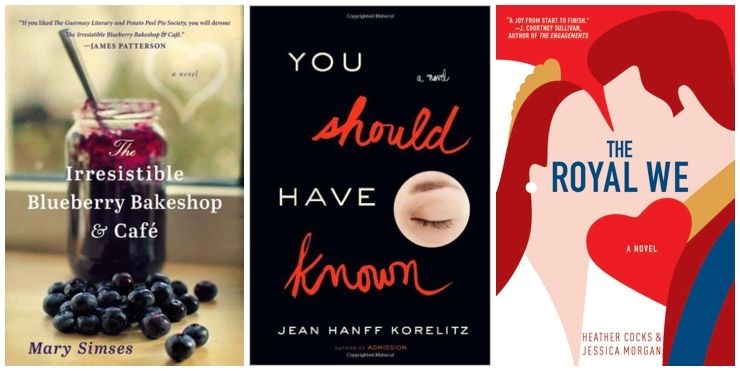 When we had
mother daughter book club
in June, I actually purchased two books to consider. The group thankfully chose
The Red Notebook
instead of
The Irresistible Blueberry Bakeshop & Cafe
. It was like a bad Katherine Hiegl movie. Faulty character development and a pretty unbelievable plot. I don't recommend it, but instead want to steer you in the direction of either of Hiegl's best movies, 27 Dresses or Life As We Know It. I can watch those on cable all the time.
You Should Have Known
was our July book club pick and man, did I love it. I carried this book everywhere with me until I finished it. It was a bit of a suspense novel as we watch Grace's marriage and life transform. She's made a living giving other couple's advice, and now she has to take care of herself and her kiddo after a shocking murder and one exposed secret after another. We all found ourselves rooting for Grace and loving the pace of the story.
I listened to this
podcast
about
The Royal We
and convinced Erica we should buy it before her beach vacation. We both tore through it, and several of our other friends have picked it up now. An American college student studies abroad at Oxford and FALLS IN LOVE WITH THE PRINCE. It has the perfect blend of "what-if" with just enough behind-the-scenes Will and Kate drama as well. I am pretty sure they based the princess transformation on the gossip surrounding Kate becoming the Duchess of Cambridge but made it about an American instead. Surprisingly not that predictable, it's chick lit at it's very best, and we're all really hoping for a sequel with the babies!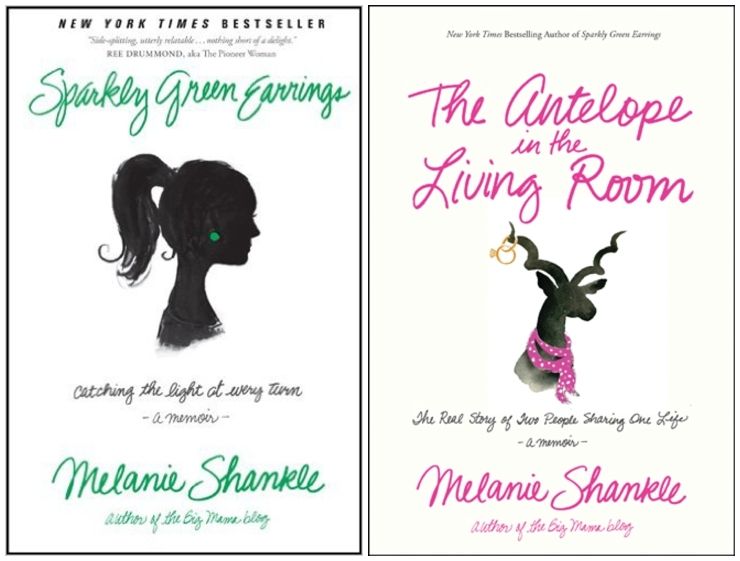 My cousin
Sasha
instagrammed
The Antelope in the Living Room
and was so surprised that I hadn't read it yet. I actually do live with an antelope (
but he's in my office
). This book and
The
Sparkly Green Earrings
are by blogger Melanie Shankle. I don't read her blog and just know her through these books. They are darling, easy reads that blend faith with humor and small life lessons. I read parts of both books aloud to Kip and laughed so hard that I cried while reading the antelope book. Her husband is just enough like Kip to make it a perfect read for me. I keep meaning to pick up her third book about friendship because I think I would really enjoy it too!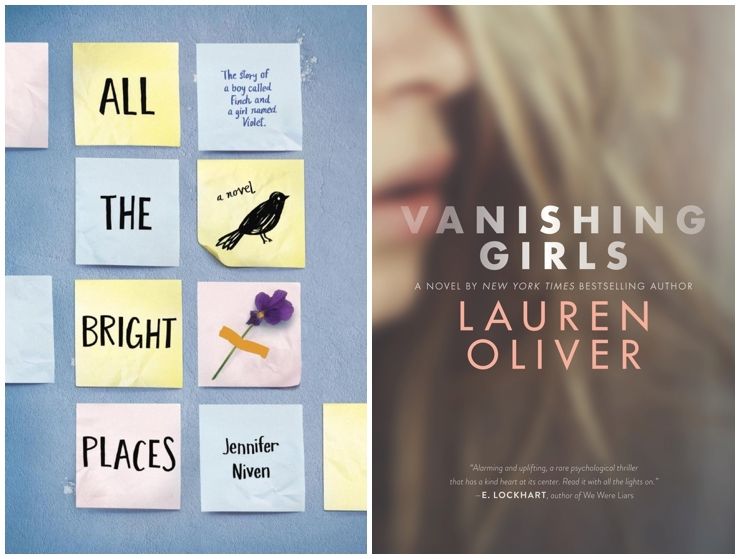 I borrowed/stole
All the Bright Places
from
Gabby
when we were in Indy. I feel like I have written at length this year about young adult literature for high school kids that is VERY heavy. Both
All the Bright Places
and
Vanishing Girls
fit this description. Tragic accidents that destroy families and lives is the theme in both books. My mother listened to Vanishing Girls as an audio book, and we had plenty to discuss afterwards. However, I'm still looking for the next book to recommend to people who loved
Eleanor & Park
, and I don't think I've found it yet. These are both beautifully written, captivating stories and definitely heartbreaking.