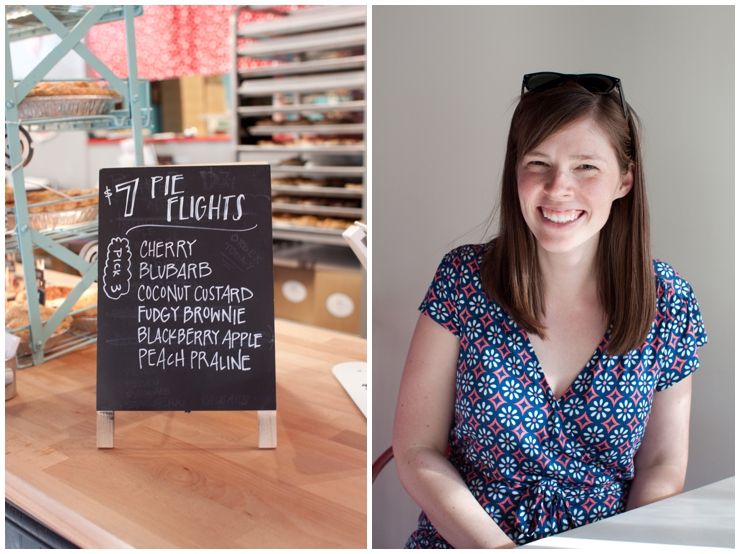 Sort of a time sensitive post for you - it's already almost the third Friday of the month again here in KC! Last month Kip and I took a date night to downtown Overland Park for their "open late" specials on the Third Friday. We had never been before and were mostly going for pie, but we were surprised by the whole event.
It was super crowded with groups of all ages walking around and enjoying a nice evening in June. We saw groups of friends our parents age, couples about our age and even some young kiddos enjoying the sites, sounds and food. We wandered in and out of a couple stores, stopping to sample food and drinks at the Culinary Center. They had wine tasting and were making up fresh batches of fancy foods and a simple, lighter, corn casserole that we tried and loved. We brought the recipe home and made it this week with fresh corn from farmer's market!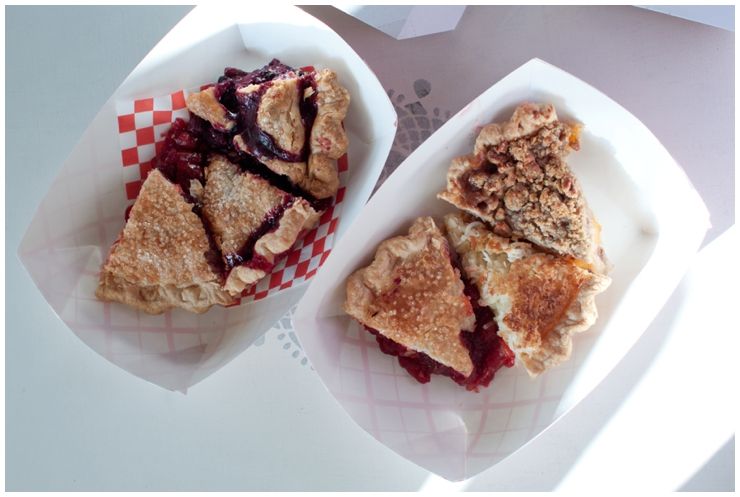 Our final stop was for pie flights at the Upper Crust. I noticed some couples sharing a pie flight, but if you thought that was going to happen in our house, you've never met my husband. For $7, you get three small servings of pie. Kip had blackberry apple (his favorite), cherry, and blubarb. Mine were coconut custard (TO DIE FOR), cherry, and peach praline. All were good except for the peach (not the best peaches yet), but it will probably be even better this month thanks to more gorgeous peaches ripe and ready for eating!
Kip polished his off in the store, and I took parts of mine home for snacking later that night and the next morning. We should have carried our slices down to listen to the music while we ate - it was a fun eclectic band!
Here's the line-up
for tomorrow's event, and it looks just as good as last month. We highly recommend the whole night!