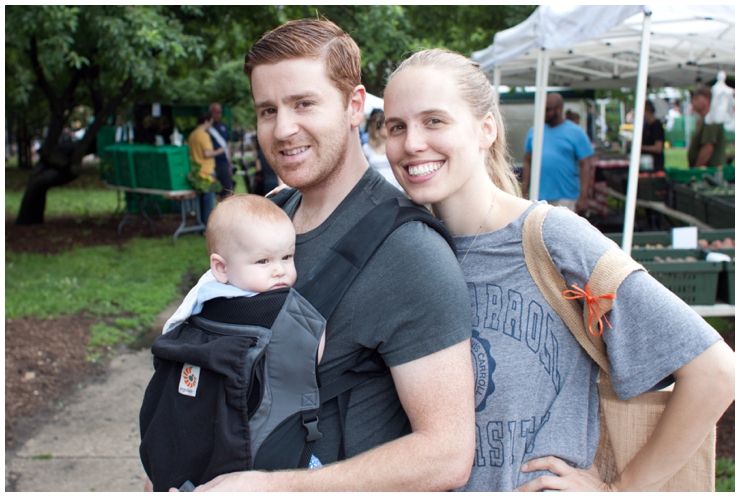 We walked to Farmer's Market on Sunday morning, and I snapped the photo above of Jennie's family as it looks now in 2015. But it reminded
me of the photo
below and the last time we were in the same farmer's market back in 2011.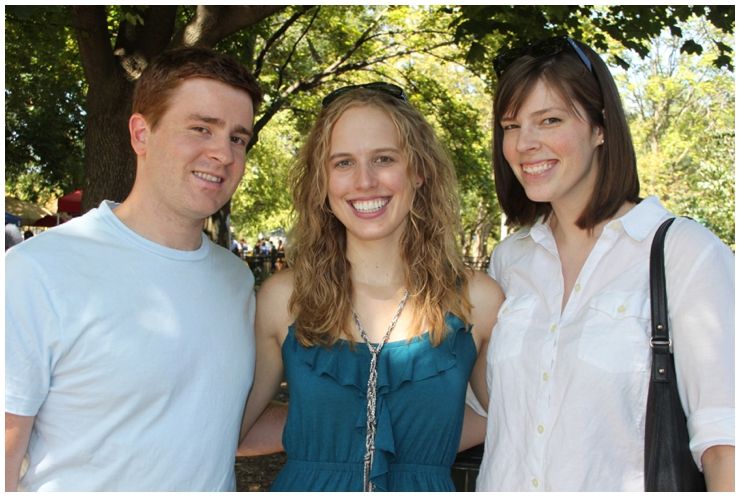 Jennie and Joe were
almost
engaged (but we didn't know it yet!) and now they have sweet baby Grace. I had just moved back to Kansas City, was living all on my own for the first time and barely surviving my first weeks as a teacher leader.
We talked a couple of times about how different snapshots stand out as markers in time. One of our favorites to compare was when Jennie came to town for my 30th birthday party and her first Threshing Bee. We sat on a hay bale and toasted our cans of Coors Light when the band sang Deanna Carter's line from Strawberry Wine, "I still remember, when thirty was old..." We had the best time. And then a few weeks later I met Kip Lynch. At the next Threshing Bee? He was there as my fiance. This summer we're going back as married folks! Jennie and I were already plotting an eventual trip to the Threshing Bee with Grace because it's an experience probably everyone should have.
That's the nice thing about long time best friends. They help keep track of where you were, and where you are, and where you hope to be.