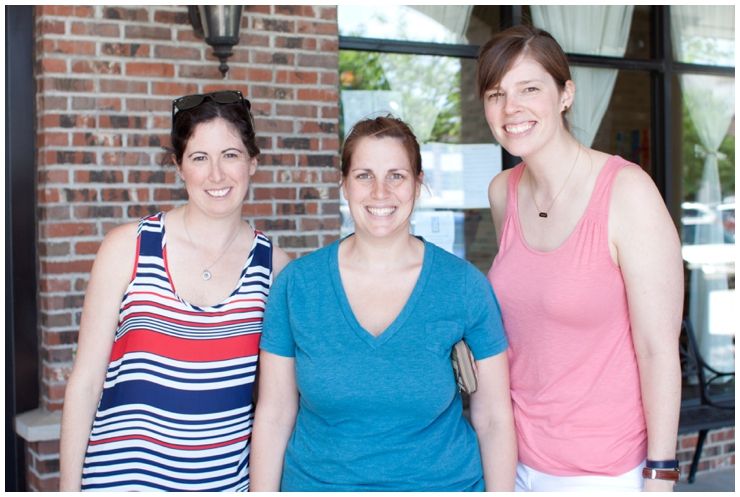 For the third year, we met with our moms for mother/daughter book club in June. We like the excuse to buy books for our moms and get everyone together. I already mentioned that we read
The Red Notebook
, and we gathered at Room 39 in Mission Farms to chat about the book.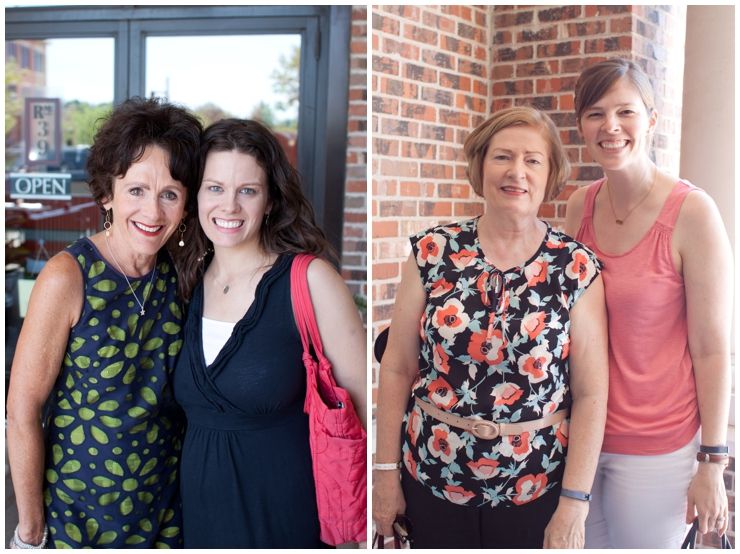 You gotta love a restaurant that serves both brunch and lunch at 11:30 am so that everyone can get what they want. We had about twelve of us for lunch which is challenging in most restaurants. They are happy to accommodate us - including separate checks - but it can be tough to hear everyone around a table! However, this time our conversation about the book was lively, and there was lots to say.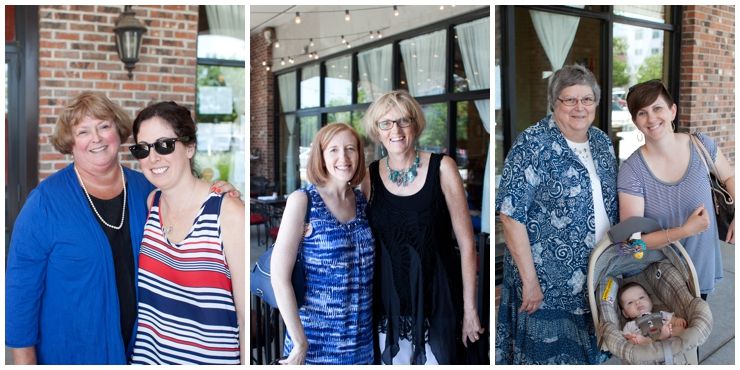 I made everyone take a photo with their mom (but set up the lighting on my own the most poorly!) Baby Beckett was there too and slept in my arms for a good portion of our lunch. What a darling little boy with a great head of hair! It's fun to see this tradition live on for book club.