I made my first trip to the
George W. Presidential Librar
y back in July 2013 with my friend Lindsay. My bucket list is to hit all the presidential libraries during my lifetime. This is not Kip's goal, but he married me so now he gets to go to as many as possible too! Our kids have a very bright future with family trips to presidential libraries and national parks!
We had time on our trip to Texas for a trip to the George W. Bush Presidential Library. Kip thought it was his first presidential library, but his mom corrected him to point out he has also been to Eisenhower and Truman's libraries.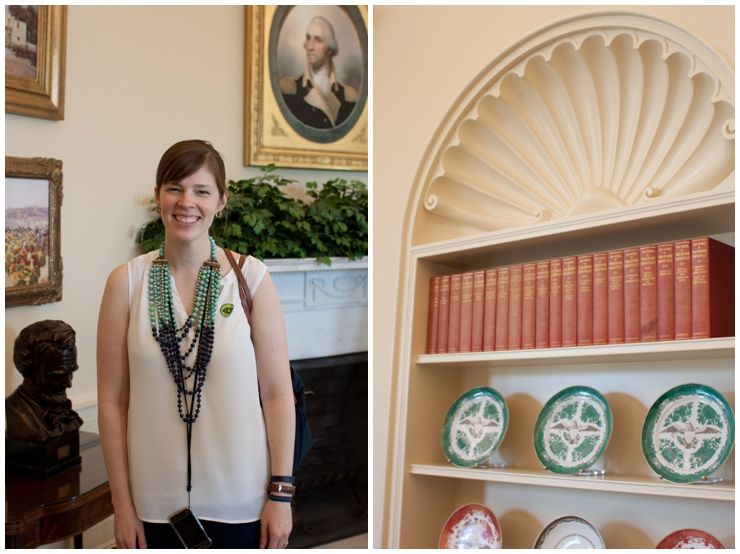 We picked up the audio guides at the front desk but found the iPods a bit distracting as we started touring the museum. There is plenty to see and read without the multimedia aspect. I'm standing in the recreated Oval Office, and we took a photo of the collection of Teddy Roosevelt books for Kip's dad.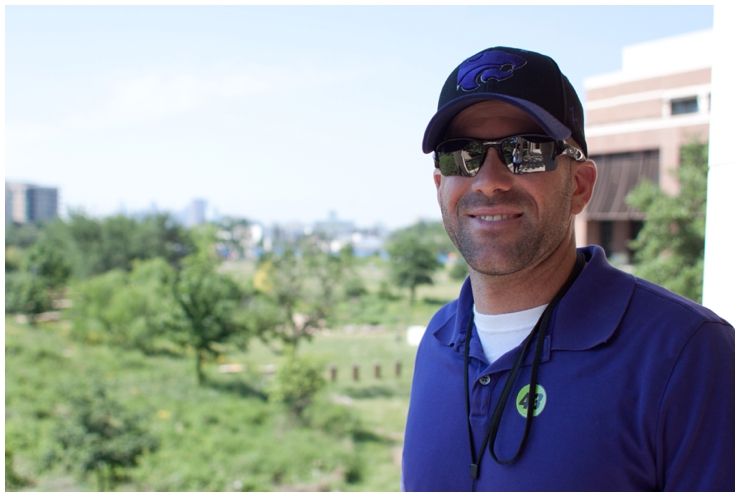 They've done a neat job recreating wild Texas outside, so we stopped and looked out at this quiet corner of SMU's campus while we were touring. Kip always looks at the trees wherever we go!
The special exhibit at the library was all about our presidents and baseball, and we were both huge fans. It may have been one of the neatest museum exhibits I've seen in a long time! Each president who played a role in baseball had a section and a baseball card that matched the style of that era. It's a great fit for Bush's library as he was an owner of the Rangers baseball team. There was also a very nice feature about President Bush throwing out the first pitch in New York after 9-11.
We could pick up the cards and read about their connections on the back. Harry S. Truman, my personal favorite, was the first president to throw out a southpaw pitch. He resumed the tradition after Japan's surrender, helping to signify that the country could resume normal activity.
I loved reading the letters exchanged between FDR and the commissioner of baseball about the importance of the game during war. I think students would be fascinated to learn more about primary sources in this way! There were photos of Dwight Eisenhower playing baseball growing up and plenty of modern day artifacts too.
Not to be left out, the first ladies also have played a role at the ballpark as well. The exhibit was all inclusive and the highlight of the library for the two of us. It's all baseball all the time in our house - we've caught Royals fever in a pretty serious way.
All this learning made us hungry so we made our way to a Yelp find, the Velvet Taco. We ordered four awesome tacos and an order of elote style corn. We each picked out a beer and were super fascinated by the tops of our beer cans. The whole middle comes off for easy drinking. We loved it, but we have still only seen it in Texas. Our beer connoisseur friends in Kansas hadn't heard of it yet either!
The corn was legit and made me ready for summer. I'm also on the hunt for this type of cheese (cojita) in KC. My summer school job is in a neighborhood with about twenty Hispanic bodegas and groceries, so maybe I'll find it in the next couple weeks! Also, that red sauce had a magical effect on the corn too.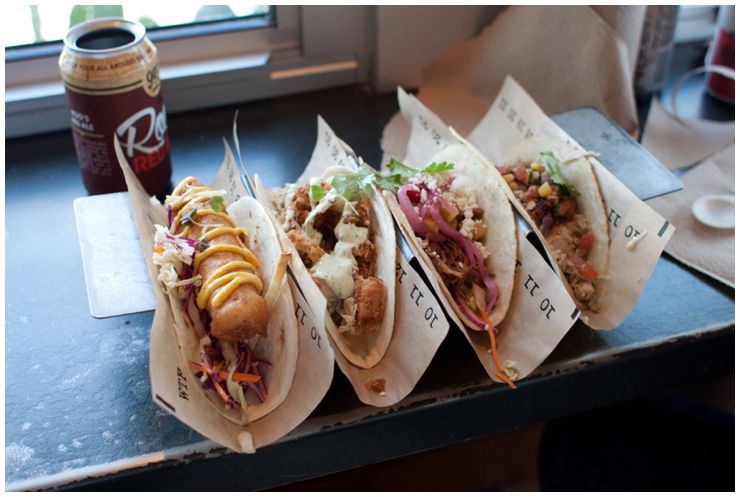 As for the main event, the tacos didn't disappoint. One fish taco, two chicken and one beef. Kip chose more "normal"
street tacos
and thought that his choices were best. I think the fish taco with the perfectly battered and fried fish gave his favorite chicken taco a run for the money. The line was out the door by the time we left, but we were full and very happy. Taco Republic in KC makes a great taco, but we both can't stop talking about these tacos almost a month later.
Our time in Dallas was limited before we headed back to Denton, but we definitely made the most of it with a good museum and fantastic food.