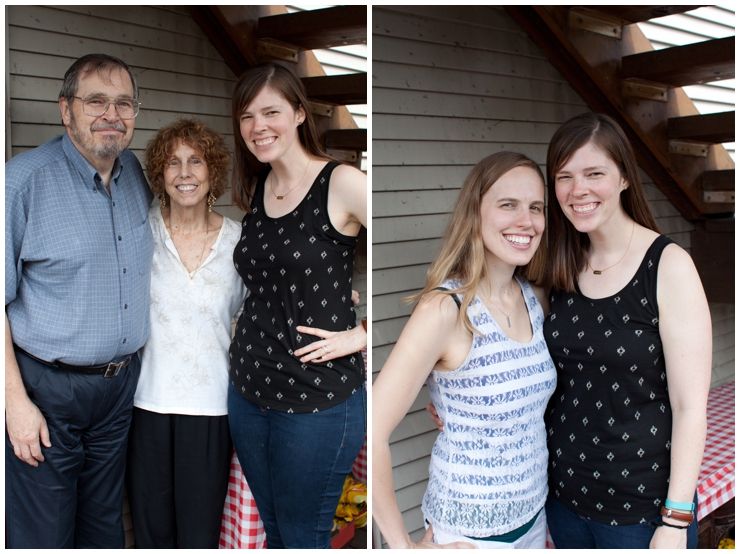 I arrived on Friday, June 12th to spend the weekend in Chicago with Jennie and her growing family. Jennie's parents have a place in the neighborhood which is sweet for everyone because they get to see their darling granddaughter all the time. On Saturday morning, we walked over to have coffee with them, and they remain some of my favoritest adults. We talked about books from book club, and they asked about my family. It was so good to see them.
Joe came by and took baby Grace to a first birthday party. Jennie and I had a delicious brunch in the neighborhood at
Toast
. I had quite possibly the best breakfast burrito of all time. It was well prepared so that everything was nice and warm and stayed warm the whole time I was eating it. It's been two weeks, and I can still taste the awesomeness.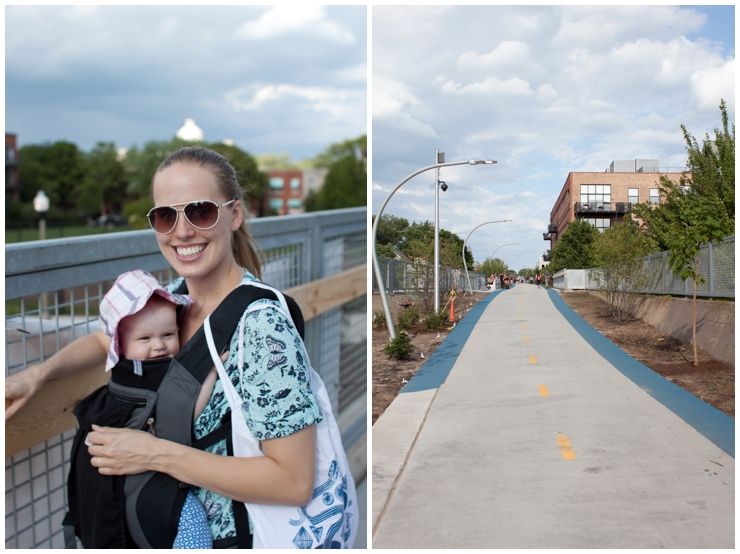 It was cold the night I arrived, but it warmed way up! We spent much of our time walking outside and it felt like summer on Saturday and Sunday. A brand new walking/running/biking path opened right by Jennie's place.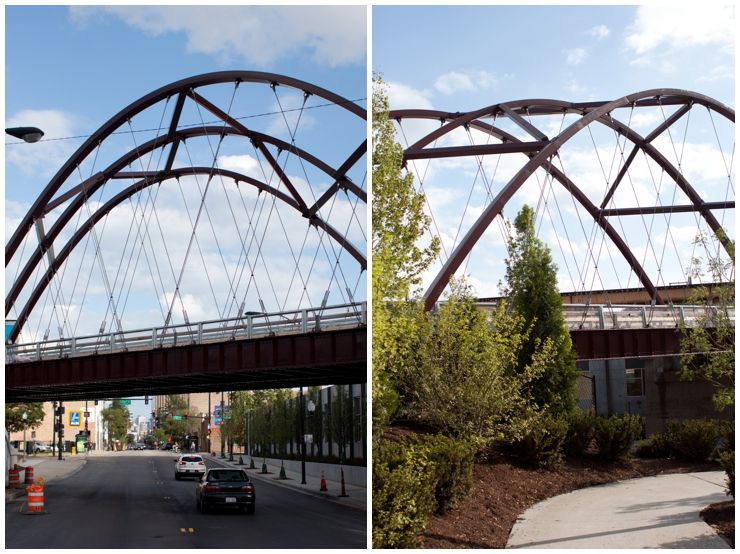 The "606" connects several neighborhoods with an elevated path. All the neighborhoods start with the zip code 606, and I loved it! It's beautifully done and provides an excellent view of the neighborhoods. I wanted to take lots of photos of the trees and landscaping to discuss with Kip. I knew he would be interested.

Grace mostly liked me. She liked me best from a distance and occasionally if I held her and did something magical like give her a straw. She's darling and I have lots of excellent photos of her showing off her grin to come in future posts. Grace was a great sport about being out and about and exploring in Chicago.