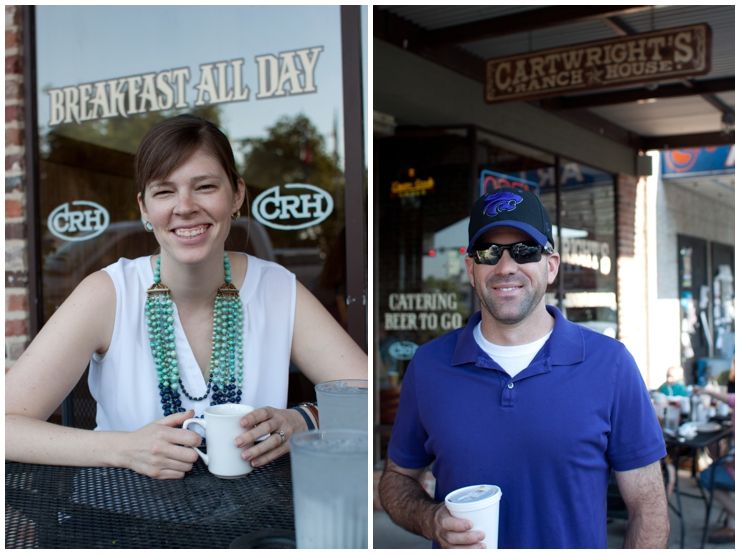 Summer officially starts for me today! Five weeks off to try to get a few projects done around the house, hang out at the pool, read a few books and do an awful lot of homework (two classes and one is compacted to five weeks). Kip and I made a short summer manifesto list, and even though I haven't blogged it, it's still very real. We've already knocked off a couple things of the summer manifesto!
I'm headed out of town for the weekend and super excited about it. I'll be out of town briefly three times this summer, and that should be just the right amount. No big trips on the books for 2015, but these little trips should fit the bill nicely.
This is finally the last post from our fantastic trip to
north
Texas
for
Lindsay and John's wedding
the first weekend of May. Besides eating at the wedding, we had only four meals to make the most of Texas eating. The hotel had complimentary breakfast, but we ate out in Denton both mornings we were there. I love to eat local, and we had so many fabulous recommendations.
Our first breakfast was our favorite at Cartwright's Ranch House in the Denton. It was another great rec from my mom's sorority sister, and it was the perfect breakfast for my western loving husband. Each breakfast dish was named after a famous western star. He had to tell me about a couple of the names I didn't recognize! It was an amazing breakfast with the country style stuff Kip loves and a perfect breakfast sandwich for me. We ate outside and admired the courthouse in the square.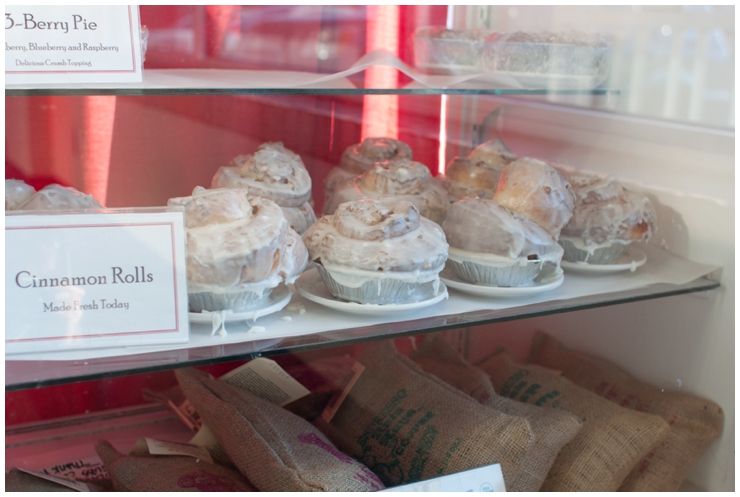 On Sunday, we met up with Amy and Daniel for breakfast at Loco Cafe. They had some amazing looking cinnamon rolls tempting us when we came in, and we ordered two for the table. The coffee was hot and good (we drank lots!), and my breakfast sandwich on the homemade biscuits was also good (but not as good as the one the day before!). I had a caramelized grapefruit that made me incredibly happy.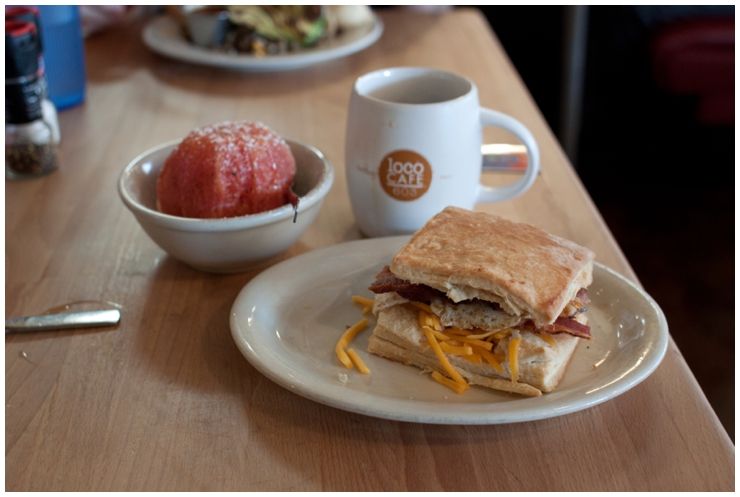 It was pretty quiet early on a Sunday, but we lingered over the table for a long time with Amy and Daniel. That breakfast meal was one of the best parts of the weekend as we talked life around the table. We ate well and loved our time in Texas with good food and kind friends.
Now onto Chicago!