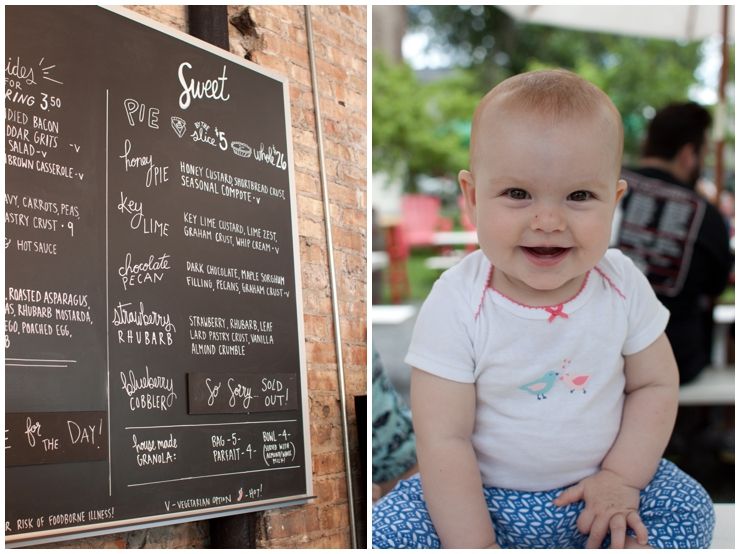 This week there will be a lot of photos of pie ahead of you. Just felt like I should warn ya so you can plan appropriately for the Fourth of July. You'll probably be craving pie by then with all these photos of pie.
On Sunday, Jennie suggested that we go to the Bang Bang Pie Shop in Logan Square for an afternoon snack. They have savory and sweet pies, really good coffee and a fun outside patio that we enjoyed.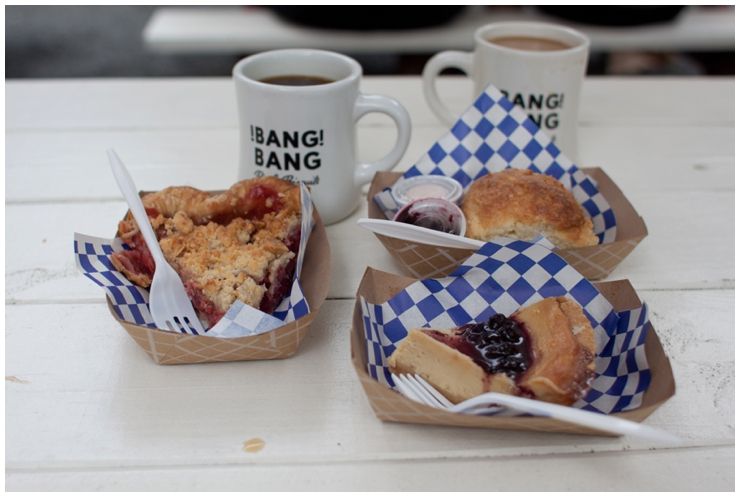 Jennie and I both ordered sweet pies - one honey pie and one strawberry rhubarb. Plus we
had
to try a biscuit as well. The strawberry rhubarb was probably our favorite because the crusts were different, and it was just a little bit better. We weren't in the mood for savory, but I saw lots of people ordering awesome savory pies and biscuit sandwiches.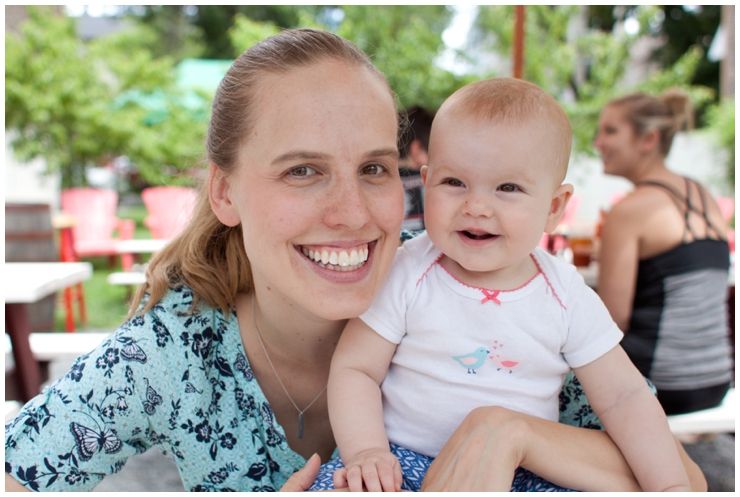 Little miss Grace got to try the biscuit and crust as well, and she was a fan. It's hard to photograph her little teeth coming in with her little smile, but she's got them ready for snacking.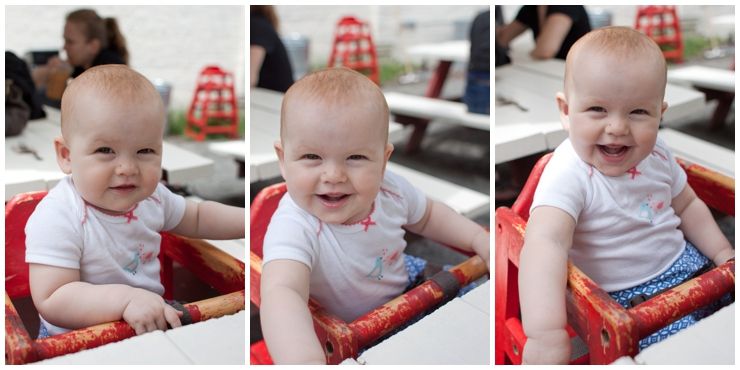 It's so fun watching my friends as moms, and this age, 7.5 months, is a really fun one. Grace's personality really shines through, and she was hamming it up not just for me and my camera but the people at the table next to us too. Yeah pie!