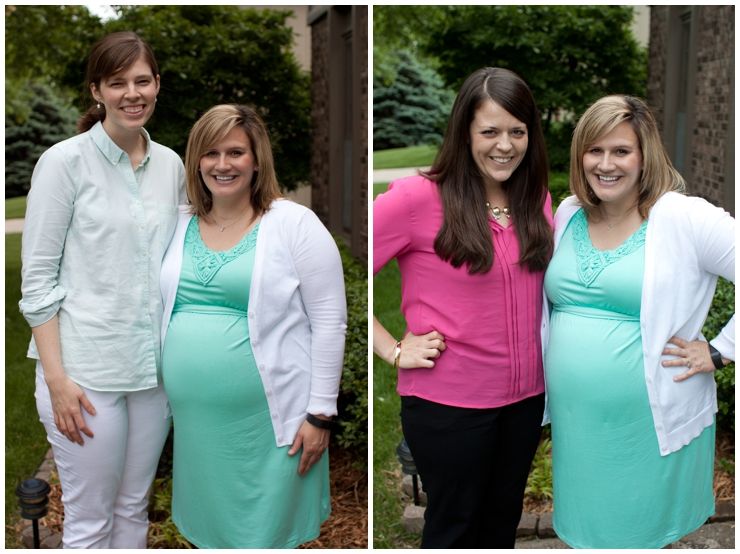 In May, we celebrated that Jesi was expecting her first baby. She looks absolutely fabulous, and we had the best time gathering to shower her and baby girl. A couple of regular friends were there from KC, plus one very special surprise guest - Vicki! You probably remember Vicki from our fantastic adventures in Northern Virginia, Serbia and Budapest. She is in DC studying away and preparing for their next big move abroad, but she was able to sneak home for one weekend. We worked out together and
drank coffee for a very long time
in the morning before she surprised Jesi at the baby shower.
We played one of my favorite baby shower games that I always forget about until we play it! Each of us filled out a bingo card with things we thought that Jesi would open - rattles, clothes, diapers, etc. And then we watched as she opened and marked items off on our bingo boards. I'm a tiny bit competitive, so I loved it! I sat between Anne and Vicki, and we had a good time guessing items and checking them off. They both ended up winning bingo!
Babies are the best and celebrating sweet mamas is also fantastic.