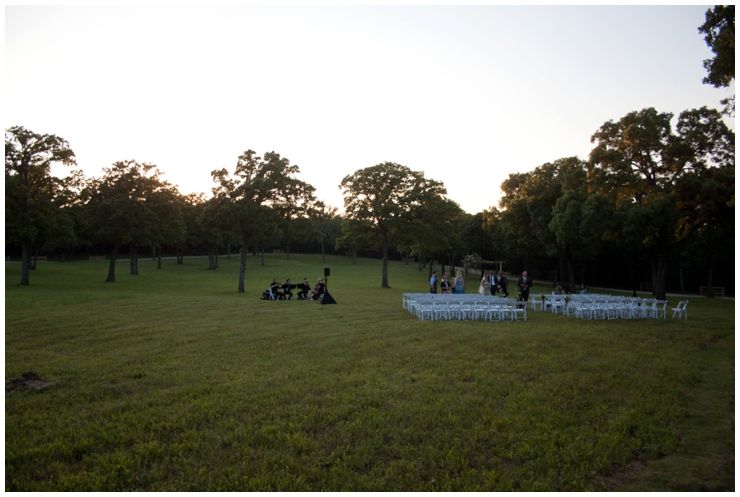 Lindsay met John soon after I met Kip. I remember talking to her on the phone once early in their relationship and just feeling like, yep, this is IT. She's going to marry this fellow! Perhaps I could hear the way that she spoke about his patience, persistence, and willingness to go to KU basketball games in Texas. Or maybe I just could hear that she was so happy. So when they got engaged and sent save the date cards, I was ready to mark the calendar and make the trip to Texas for their wedding. They were married at The Grove in Aubrey, Texas, and they had the perfect weather for an outdoor wedding at dusk.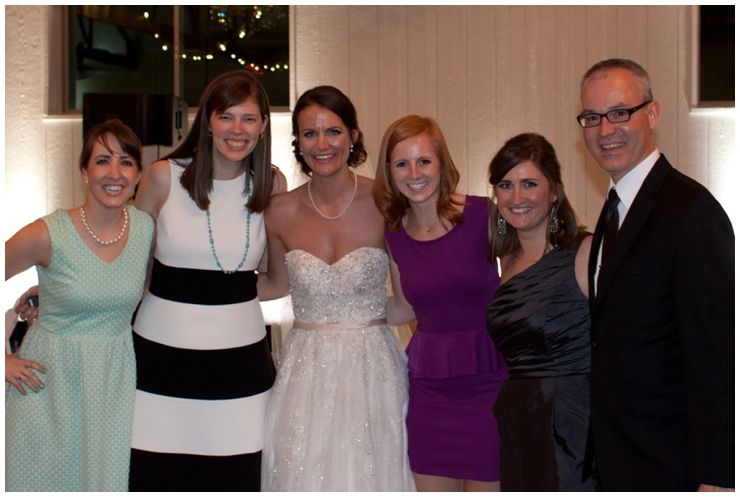 I have known
Lindsay
since I was a freshman in high school. She was a much cooler upper classman also enrolled in the Disciple Bible Study at the church where we grew up. I wonder what our dedicated teachers would think about how this friendship started! We truly became friends when I joined the summer staff at Village Church in 2003, and she was the much cooler senior youth intern. We worked together as volunteers and while she was on staff at Village before I moved to Virginia and she moved to Texas for grad school.
I'm so happy to be friends with her after all those years working together. Lindsay has the best listening heart of anyone I know.
At the wedding there was a group of Village friends that joined in the celebration, including our old boss, Matt, who did the homily for the wedding. I might be a sucker for marriage homilies after getting married myself, but man, Matt did a phenomenal job.
And our friend Amy was there too! Amy and Lindsay were roommates for a while in the same apartment complex that Erica and I lived in. Amy lives far away in Washington, doesn't instagram or facebook (the wonders!), so when she walked into the wedding, I was thrilled. I don't think I've seen Amy except in passing since her wedding in 2009. Her wedding was one for the ages - a large group of us danced to "All the Single Ladies" before flash mobs were even a thing. I'm pretty proud to still know parts of that routine.
We picked up conversation like we had never been apart, and Kip hit it off with her husband Daniel too. We had so much fun hanging out that we also met them for brunch the next morning too. We talked about everything from what we like to buy at Costco to the politics of urban schools and how The Wire is perhaps the best show of all time.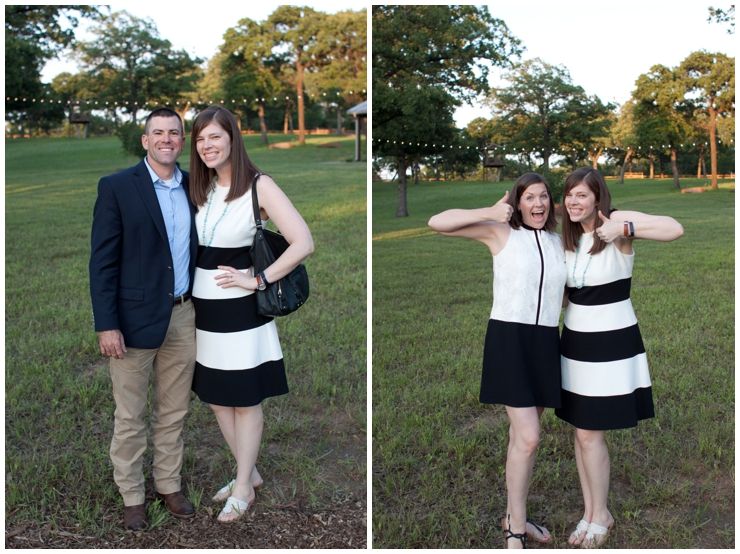 I mentioned that the setting was gorgeous, and the light was so perfect for the ceremony. There's a reason that photographers call this time of day "the golden hour." Amy and I like to take dorky pictures and didn't plan our coordinated dresses. Tall friends for the win.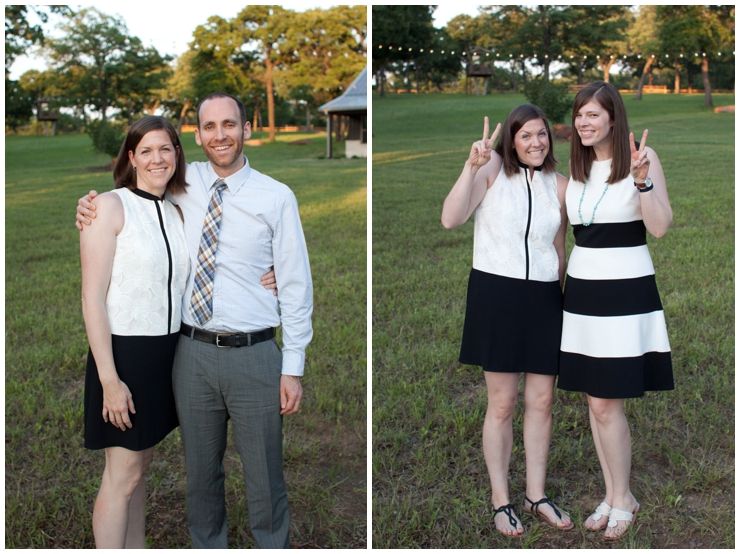 Somehow there are no photos of Lindsay's new husband John. I think I was just overwhelmed by the awesomeness of seeing old pals and celebrating. However, if you
click here you can see a preview
of her professional photos, and it's better than I would have captured anyway. AMAZING.
I'm also particularly fond of my wedding date, Kip. Cheers to Lindsay and John and being an excellent reason to make a trip to Texas - more photos and adventures from our weekend to come here on the blog!