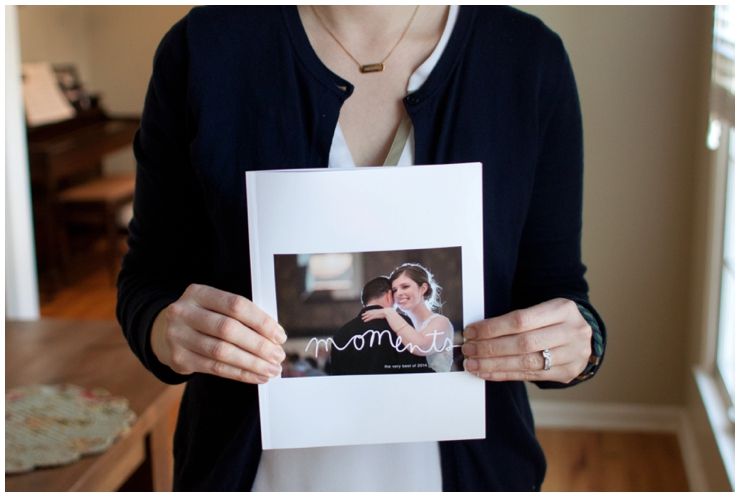 When I ordered the 2014 Blurb book, I was really excited for it to arrive with more of our
wedding
photos in print. All of these blog posts in the Blurb book chronicle the wedding and
all the details
in too much detail. (Probably way too much detail for 90% of the readers of this blog!) But I love the
Blurb books
with all of the blog posts and photos tucked together in one hardbound book, and 2014 was my 6th book.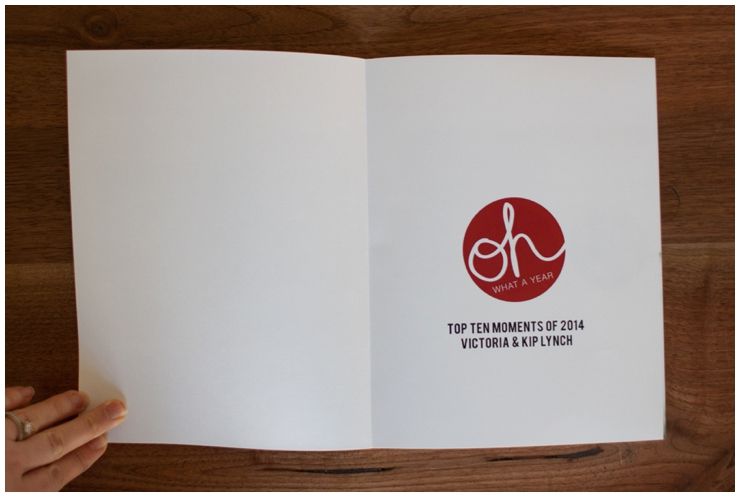 But when the package arrived from Blurb, there was also a thin paperback book inside that I made as a surprise for Kip. It's almost exactly the same size as my hardback books, just thinner, so it sits perfectly in line with the Blurb books on the shelf in our living room. The cover says, "Moments - the very best of 2014."
To create the book, I brainstormed a list of things that I loved about last year. Obviously getting engaged and married were on the list, but it was an overall awesome year. We went on trips to Philly, Indy, Manhattan and on our honeymoon. Some of my other favorite things were little things around town - the Boulevard Brewery tour, eating cheese slippers and moving into our home. I included all the sporting events we went to and the BOTAR experience and had a fantastic collection of events from 2014.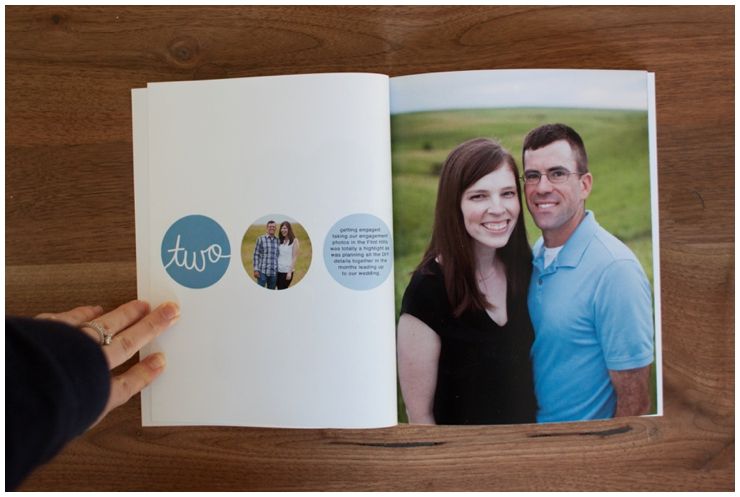 The page templates were designed by
Paislee Press
, and I dropped the photos into the templates into Photoshop. I debated about doing a color scheme for the book but opted instead to use colors that matched the photos on a given page, reusing the same colors as much as possible throughout the book.
Normally when Rachel and I order from Blurb, we choose the standard page quality. I upgraded this thin book to the premium pages because I wanted to print full size pictures on the back of the small circle pages, and I didn't want the big photos to show through. Kip and I compared the two books, and I think it was a good call for this little book. I had a coupon, but even with the upgrade the whole project was less than $30.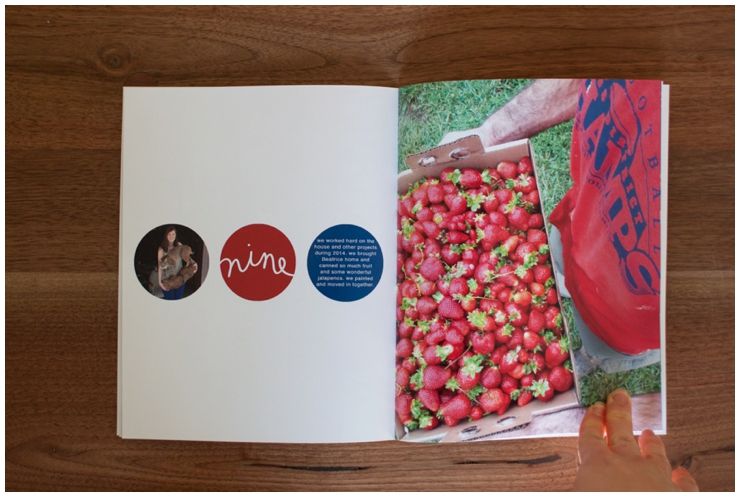 Some of the photos are the professional ones that
Erica May
took for our engagement and our wedding. Others are ones that I took on my DSLR. And some photos were captured by my iPhone. This photo of Kip holding the strawberries was taken on my iPhone and printed crystal clear and sharp at 8.5 x 11. I'm often misquoting but Annie Leibovitz says something along the lines of this, "The best camera you have is the one you have with you and use."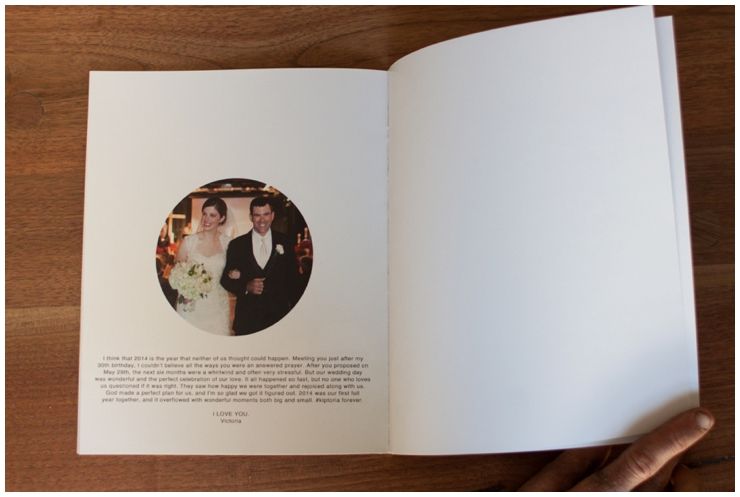 The final page is a note about what a good year it was with one of my favorite photos of Kip from our wedding. I love photo projects, and I don't really miss the scrapbooking of my youth. It was expensive! But I do love finding new ways to record our stories with photos and in print. You could make a book similar on Shutterfly with photos and lists, and I think it would be sweet to do "Top Ten Things" about a kid at a given age or your own top ten book for a year. And if you're one of my very best friends, I'll even help you make one if you'd like. I take this memory keeping business very seriously.
Kip was touched by the book and thought it was very sweet. 2014 was one for the record books, but we both know that "
The Best is Yet to Come
."