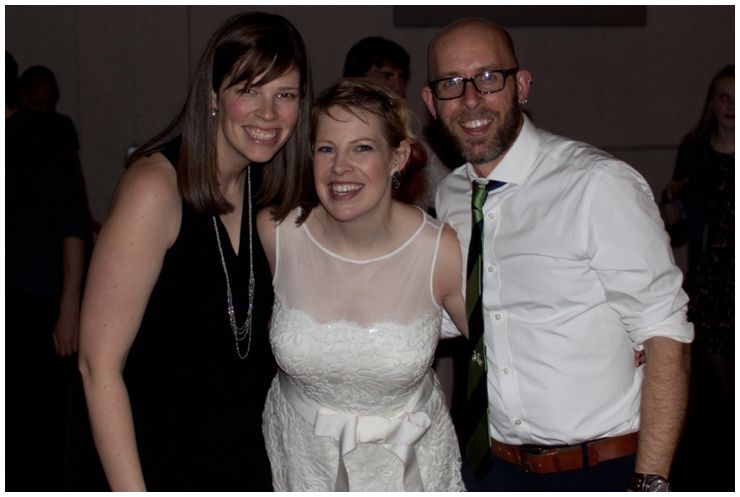 I wrote about Meredith and Zach's story
on this post about their shower
at Minsky's. We were so glad to get to celebrate their wedding in early March! Meredith had two dresses but no one knew about the one she wore at the ceremony. It was long, puffy and breathtaking! She also changed into the short dress pictured above for the reception. It was perfect for a dance party, and she paired it with cowboy boots.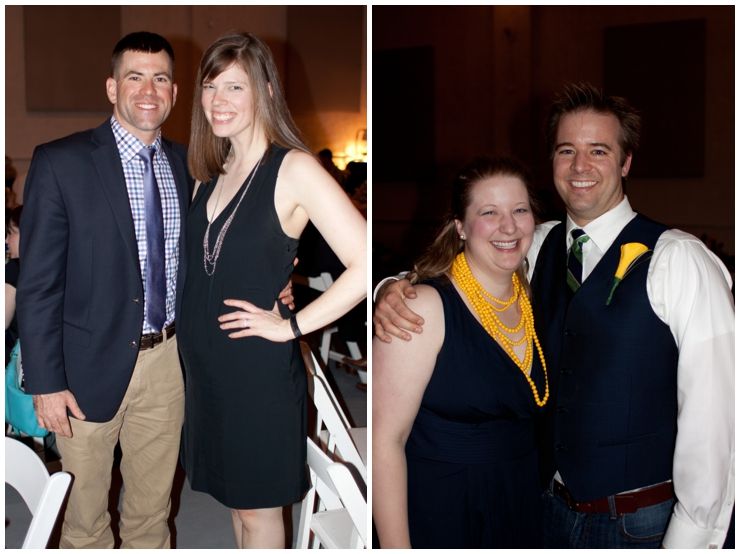 Their wedding was on a Friday afternoon here in Kansas City at Village Presbyterian Church. It's the fourth wedding I've been to at Village, and it's always beautiful. The light in the sanctuary is unmatched. One of the neatest parts of their ceremony was when they served communion. Watching the two of them stand at the Lord's table and lead us through the parts of the communion service together was so neat. Abbey made the communion set at the table - a really difficult ceramics project - and it was amazing. We sang many of the same hymns from our wedding, and the musicians were people I have known since my time working on staff at Village too.
Abbey and her brother stood on the groom's side with Zach and her brother who was in from California. All the maids wore navy dresses and either yellow or green beads that were so bright for spring. I
made cookies
for the members of the wedding party, and I pretty much nailed the colors. These little things made me happy as I love a good theme.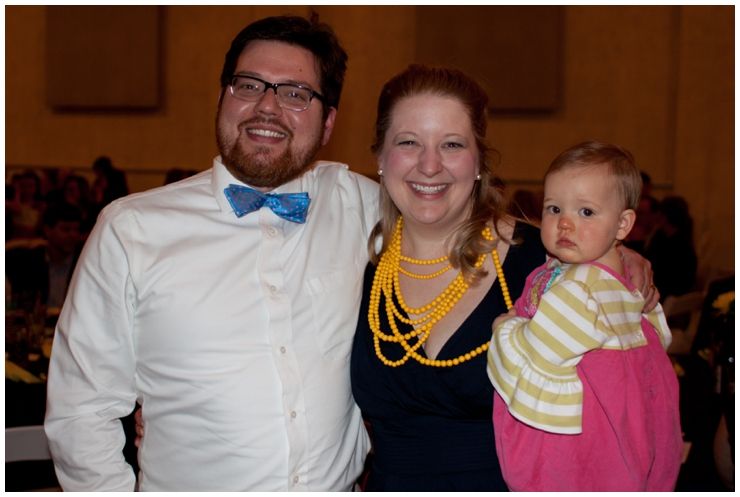 The reception was at the Vox Theatre, with delicious appetizers, food and donuts for dessert! They had awesome beer choices too! We saw many people that I knew from my time working at Village and loved getting to visit with them - and their sweet kids. Vera was wearing a darling outfit but refused a smile (she had a small cold!).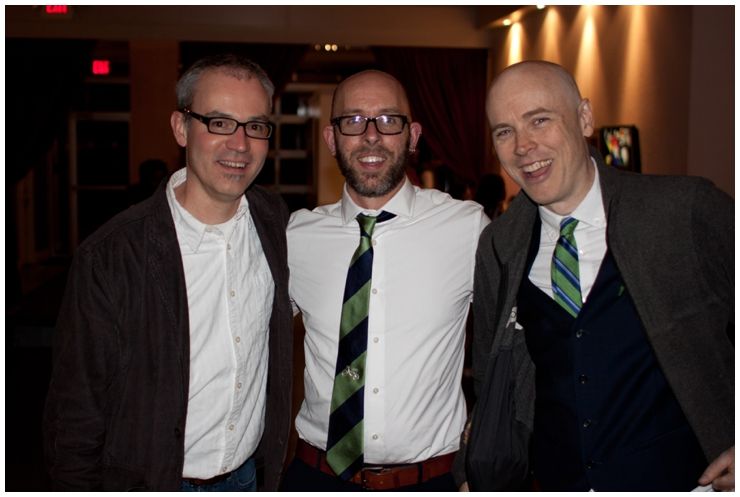 Towards the middle of their first dance, I noticed that more people were starting to stand at their tables and pull out instruments and begin to play. They started to make their way to the dance floor and by the end of the song there were 10 musicians all joining together - and making lots of noise as Meredith and Zach danced. I never did figure out how much of a surprise it was, but it was so neat to watch it come together.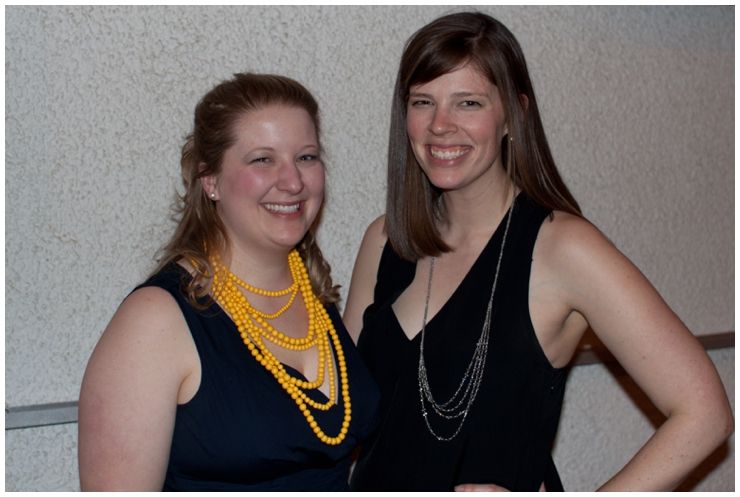 It was the first wedding we attended since getting married, so of course I cried during the hymns and their vows. They were beautifully written, some of the best vows I've heard. I guess you should expect that from two pastors. They were also good reminders about marriage. I made my husband dance all the slow songs with me as he's not much of a dancer. But it's like I told Kip, I went to a lot of weddings over the years without a date, and I love to have dance partner these days. That's a pretty sweet deal. Congratulations to Meredith and Zach! May you always have love and really cold beer.