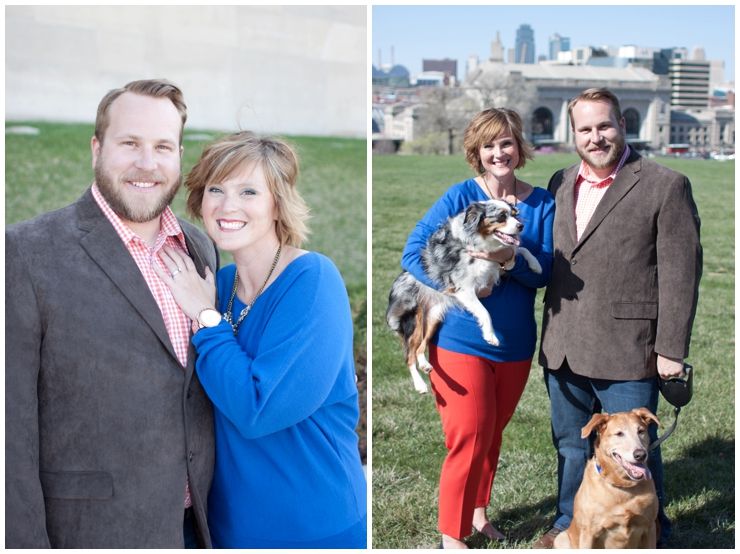 My friend Audrey (another teacher leader in KCK) got engaged earlier this year to Mike. She was SUPER surprised and is SUPER excited to be planning a wedding with Mike. I told her last week that it makes me happy when nice people marry other nice people.
Audrey and Mike have family in Arizona and Oklahoma and make their home here in KC. They wanted to capture all these important places in engagement photos, so I agreed to help them with Kansas City. Audrey and Mike also wanted to get some photos with their dogs, Foster and Scout. We met down by Liberty Memorial and took a variety of photos with the dogs and the city as background.
I'm not going to be in the business of photography, but the stakes seemed low enough that I was willing to give it a try. We got some great photos that I loved, and I can't wait to see how they use the photos alongside ones from Oklahoma City and the Grand Canyon.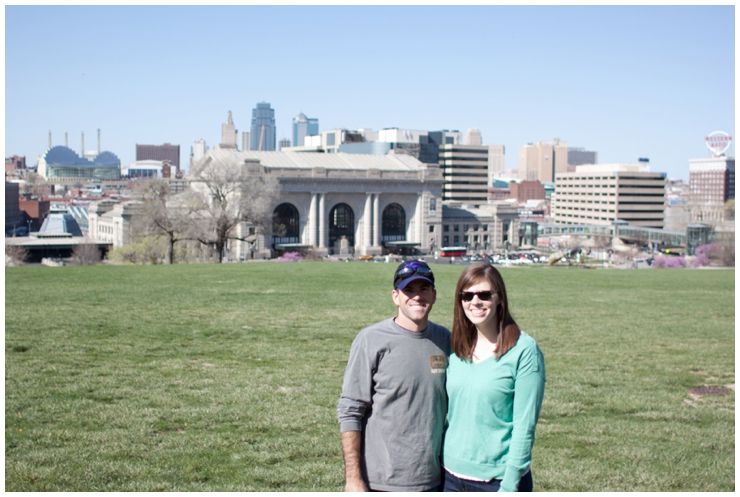 Kip came too so that he could help wrangle the dogs. He fed Scout and Foster a lot of dog treats! This is actually Kip's second time as dog wrangler - he also did it at family photos in Indianapolis in 2013. I don't think he's going to make it his career either, but I might sign him up again if necessary. We were happy to be out and walking around the city on a gorgeous Saturday in April.