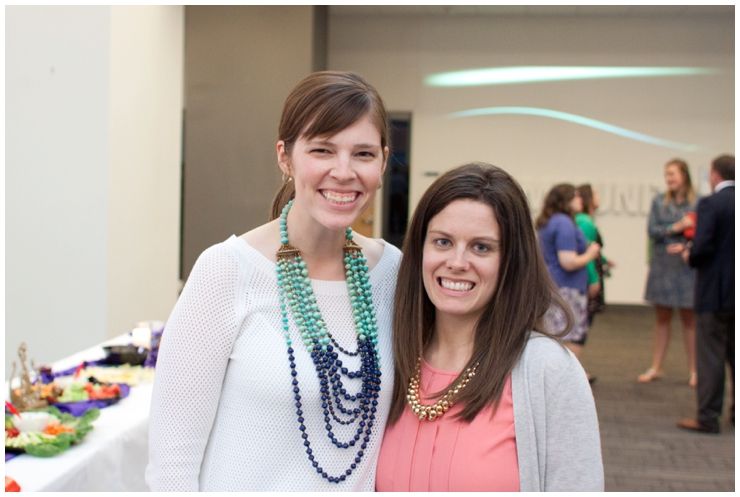 Tomorrow, Saturday, is Erica's birthday. But I know Erica reads the blog first thing in the morning before school, so I'm posting it one day early. Here is a list of ten things I love about being best friends with Erica.
1. Erica likes to talk about school, specifically the really nitty-gritty stuff related to diagnosing struggling readers and responding to their needs. Often when we talk on our way to school we are trying to figure out what to do with kiddos or celebrating their amazing growth.
2. She is an encourager. Her love language is words, and she always listens and responds with love.
3. Walking! We have wrangled up our two black & white dogs and her daughter Maddie in the stroller for countless walks.
4. We have a shared love of Alpha Chi Omega and K-State. While we don't attend nearly the number of events we used to, we made it to Wine and Cheese to support the local alumnae chapter last week.
5. She bought "off the registry" for our wedding and gave us the pan we use almost nightly because it's the pan she also uses almost nightly.
6. We go to church with her family and get to see them most Sunday mornings. It's nice for one of the familiar faces at church to be one of your best friends.
7. She thinks it's normal to discuss what's on the weekly meal plans. We regularly ask each other, "What are you making for dinner this week?"
8. We like to host parties together. Soup swap, baby showers and wedding showers - we've done it all! She tends to not tell me I'm crazy either when we're planning something.
9. Erica gets along super well with Kip. That's pretty nice because I get along with her husband Jon, and I was actually friends with Jon before they even started dating years ago!
10. She's got the biggest heart. Erica teaches kids who need the extra love and encouragement, and she still has plenty to give her family and her friends. I count myself very lucky to be one of her friends.
Happy birthday Pal!