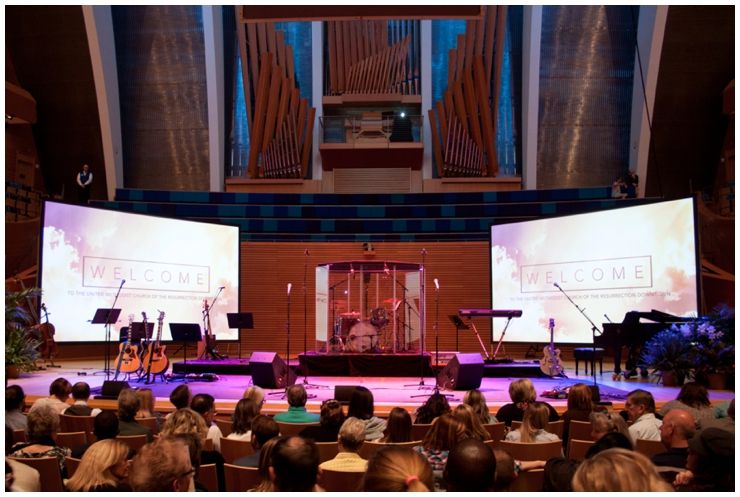 Two years ago our church moved Easter services to the Kauffman Center in downtown Kansas City. It's easily one of my favorite buildings in town, and this year we went back to celebrate Easter. There were two services with over 1900 people in attendance. We arrived plenty of early to secure seats in the orchestra level.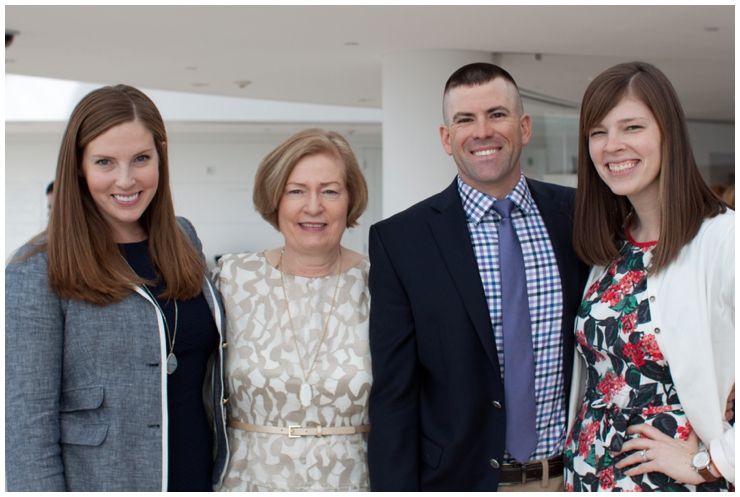 The service was beautiful, mostly because the story of the resurrection is just so hopeful. The music was incredible - our worship band
writes almost everything they perform
- and they even added a choir for much of the music.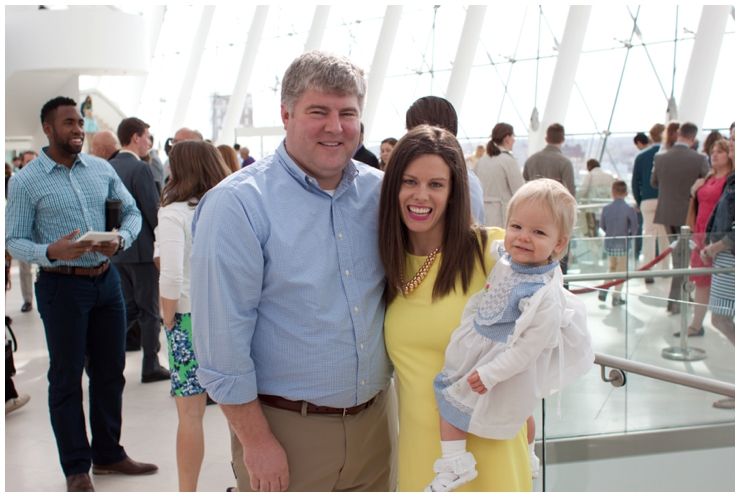 Sweet Madeline looked great in her Easter dress. She's getting so big and is well aware that she has a pretty captive audience wherever she goes. I'm definitely holding her snack trap on top of my head to keep her attention on me and the camera.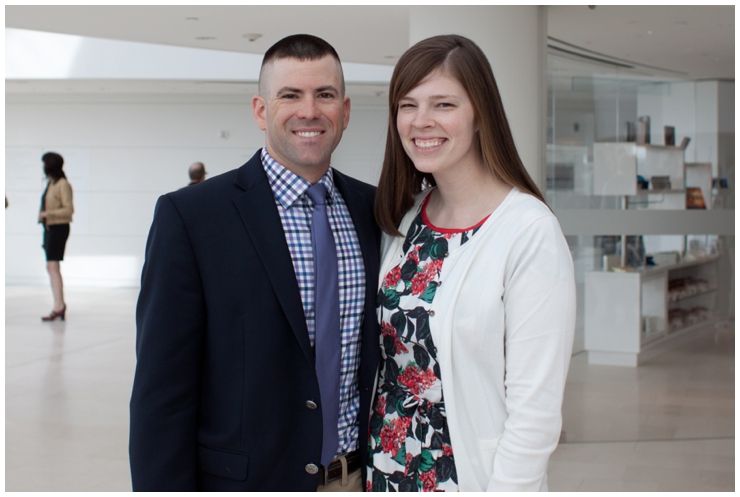 New Easter dress and new Easter haircut. I kept pestering Kip to figure out what he thought about his first trip to the Kauffman Center. I think he was impressed, but he also doesn't have a lot to compare it to. His family of three boys didn't think it was as much fun as my family did to see Phantom of the Opera and Cats like NINE times in various music halls.
I'm just guessing on the number of times we saw Cats. It probably wasn't that high, but we certainly listened to the soundtrack all.the.time. Our first cat was even named Macavity. You know you're a true Andrew Lloyd Weber fan if that name causes you to sing in your head, "Macavity's not there!"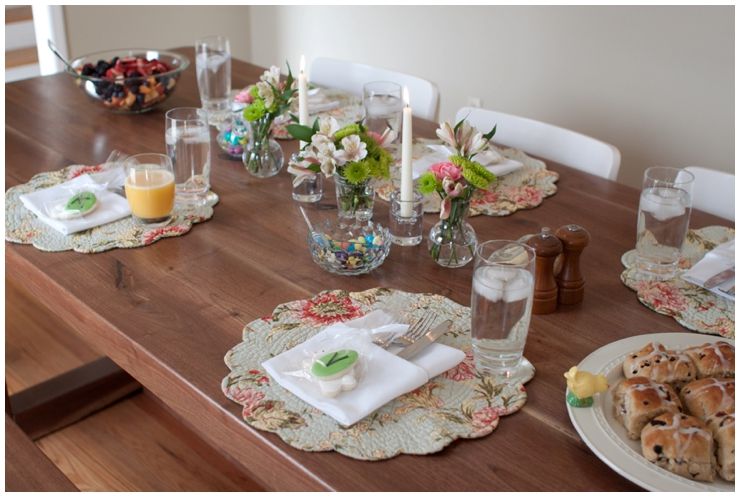 We are really loving sitting around our big table with family and friends. Flower selection was limited at Hy-Vee the Friday before Easter, but pink and green ended up being the perfect colors for our cookie place cards and my new place mats from Pryde's in Westport. My sister and Ashley requested grapefruit juice to go with our champagne, and it was the perfect amount of tart to balance out the mimosas. I'm a convert.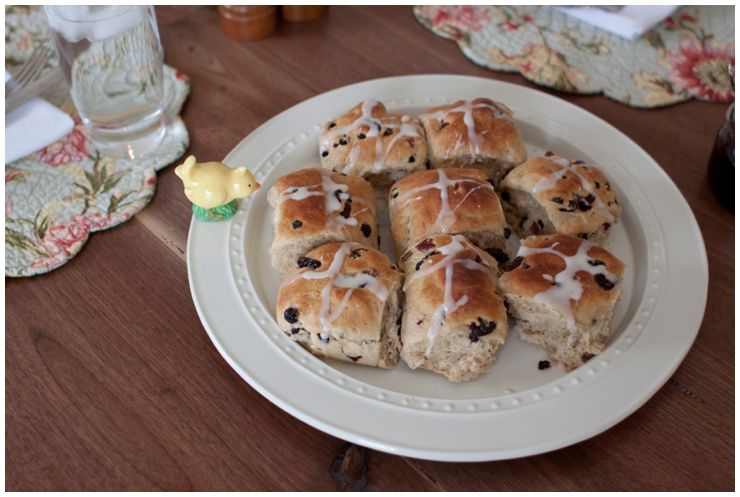 I made hot cross buns. Twice actually because the first time I didn't knead the sweet sticky dough enough, and we had a block of bread instead of rolls. King Arthur Flour usually has foolproof recipes, but this one gave me a little bit of grief. They still tasted fantastic even if they looked not exactly like the photographs on their
website
.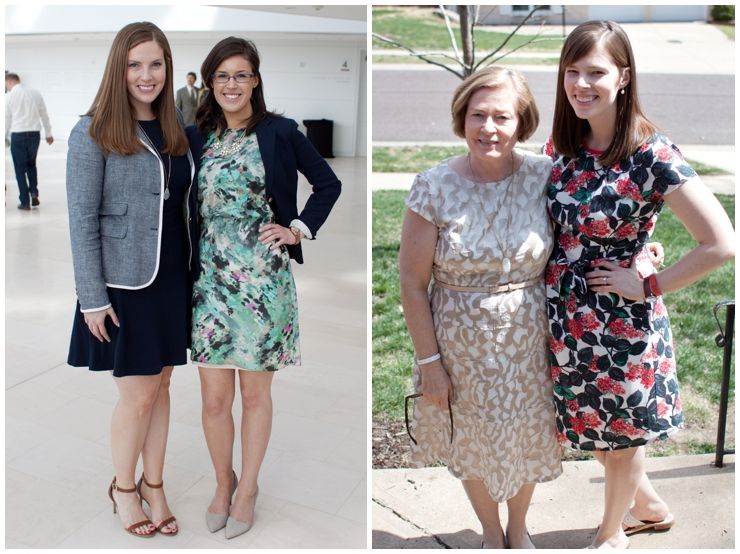 My mom had a new dress for Easter too, but it's actually from her event the weekend before. She has been working hard for months on the Pi Beta Phi Centennial in Manhattan, managing all the finances for the event. They had over 700 Pi Phis attend their events, and as she points out, you don't have that many together except at convention. My sister also attend the centennial of her sorority, Alpha Delta Pi, this spring in Manhattan. As for my beloved chapter of Alpha Chi Omega? We'll be celebrating in 2047, and my pledge class will be pretty close to 65 years old.
And one last photo of the Lynches in front of our house. Kip's parents will be in town this weekend, and they haven't seen the house since before I moved in. I think they will be so impressed with all the work we've done, and we're happy to share it with each other and anyone that comes by.