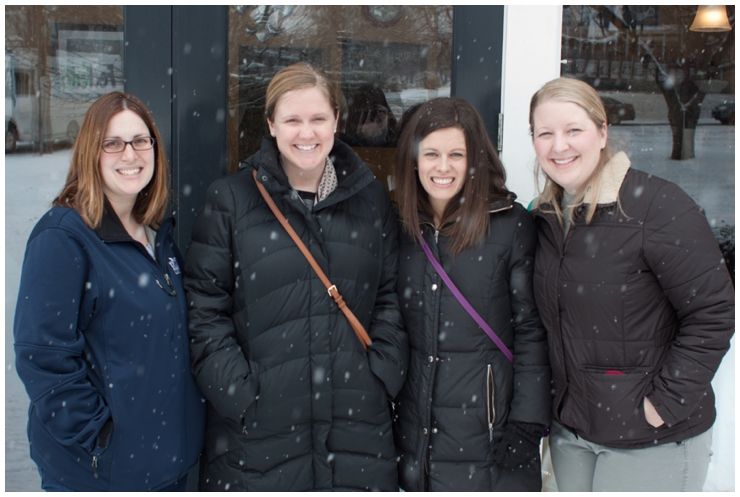 Today it's absolutely gorgeous in Kansas City. This weekend was that way too, and it feels like maybe, just maybe, spring might settle in and stay for a while. Because it is Kansas, this means that the temperature will still abruptly crash a few times. But I'm hopeful that the snow will stay far away. Like on the east coast where my dear Virginia friends have had 10 snow days, just like my first year teaching out there (2009-2010). We are still sitting at ZERO snow days, so the students will get out on May 21st, and I'll be done June 1st. Chill the rosé for summer
cocktails
! These last 11 weeks will fly by.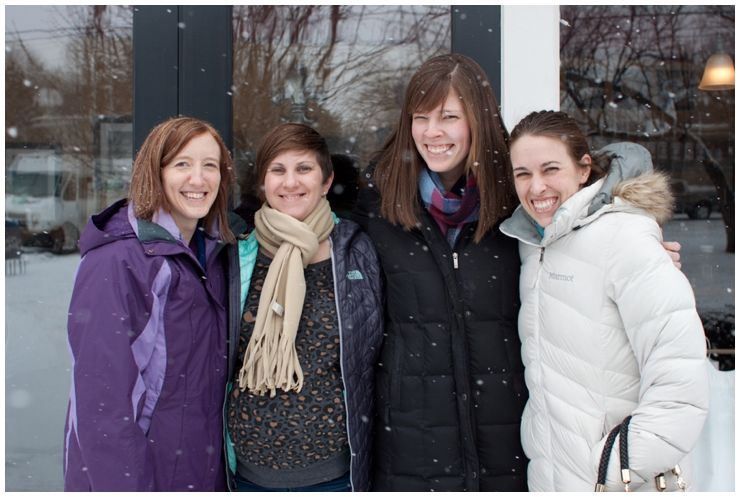 Two Saturdays ago, KC got the closest we could muster to a real full blown snow storm. Events were canceled, the stores were slammed as people "prepared," and of course, on Monday we all went back to school. No snow day. By Tuesday, it melted, and we returned to wiping the mud from Belle's paws every time she came back inside. The spring thaw is rough on our wood floors.
But everyone in book club braved the weather to gather at
Aixois
in the Crestwood Shops for lunch. The roads were a little slick, however, we were resilient and happy to have a reason to gather, eat French food and discuss
All the Light We Cannot See
. All nine of us were together, though Kate missed the photos as she had to dash off to the Book of Mormon matinee.
It's nice to have a no-host month where we eat out, sometimes with a themed meal. Our service was terribly slow, but as always, discussion was good while we waited. My croque-monsieur was worth the wait, and everyone's food looked pretty delightful as well. We stayed inside as long as could be justified before needing to get home in the snow storm. It was a pretty, quiet snow with big flakes, and these pictures capture my happy and dear friends.