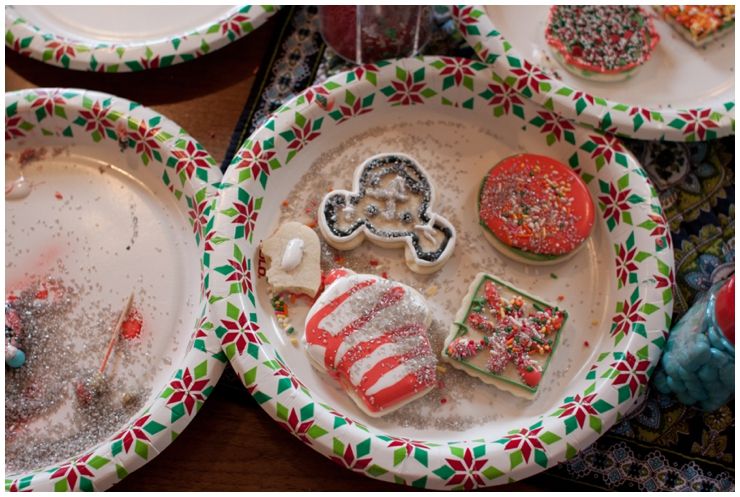 Who says cookie decorating is only for Christmas time? In my book, it's a year round excuse to spend time with cute kids. Sure, I used leftover Christmas paper plates and the colors I had on hand were red, green and white, BUT, this actually happened in February. Monica and her three boys came over on a Saturday afternoon to see the new place, hang out and decorate some cookies.
Monica has a new job this year as an assistant principal, and I miss working with her every day and keeping up with
the adventures of her three boys
. When we taught together at Northwest Middle, Monica had her second son, and her third son was born during our time together at my current school. Miles is almost 3, Andre is in the second grade and Colin is a big fancy 9th grader.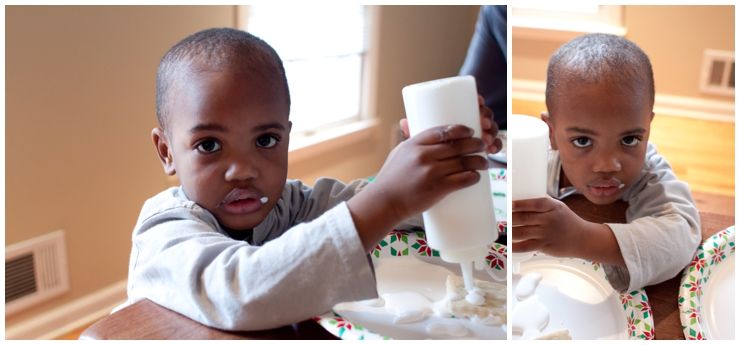 Andre and I have decorated cookies together before, but this is the first time that Miles got in on the action. Squeezing frosting on cookies is actually something anyone can do, but about half way through, Miles discovered that he could also squeeze it directly into his mouth. Before we knew it, Miles had half a bottle on his cookies and half a bottle in his belly. It was too sweet to stop. Look at that face!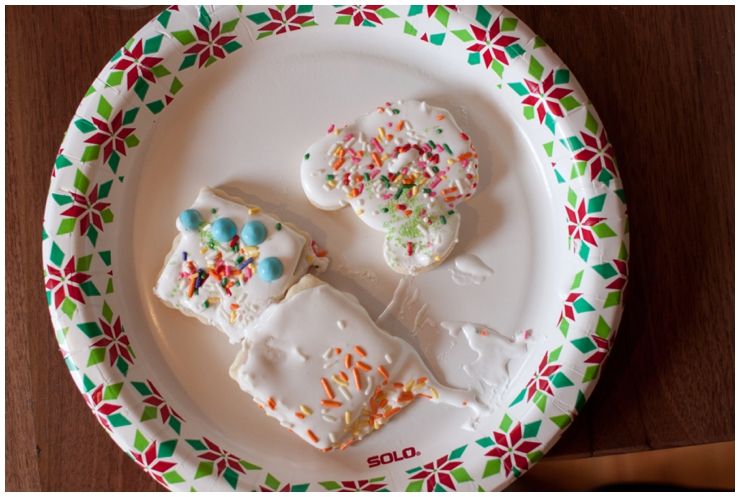 He was also pretty liberal with the sprinkles that we put on his plate for him to decorate with!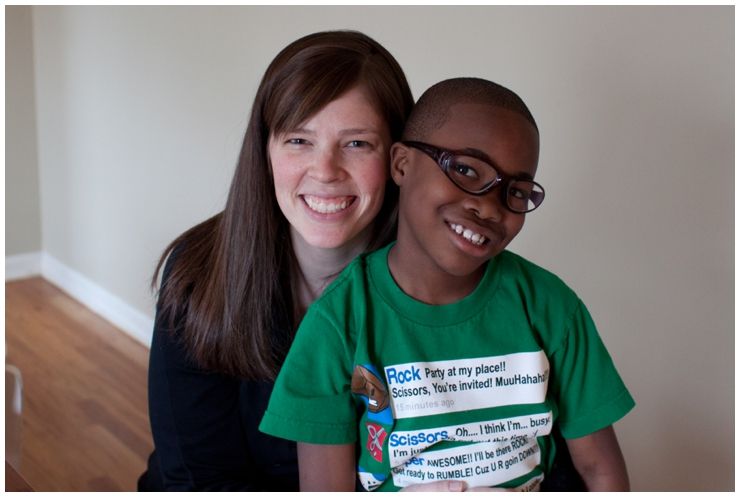 Andre's work was more evolved (you can see it in the pictures at the top) as he worked hard to do a little bit of all the colors and all the sprinkles and even the cookie spray paint. Andre put together a pretty mean American flag, without the blue, and didn't hold back with his creativity. It was fun watching what he thought up - and also awesome to see Kip interact with all the boys. Andre is scared to death of Belle, and she stayed outside the whole time. Miles really wanted to meet him, so Kip took him outside, and they happily got all muddy trying to pet Belle.
Colin was doing forensics at the high school right by our house, so Monica picked him up about half way through the afternoon. He could NOT get over the taxidermy hanging up in the house, and his reactions cracked me up.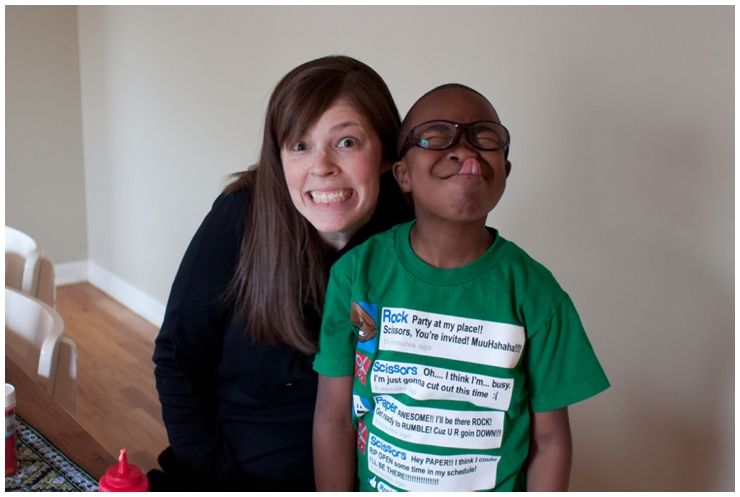 Andre asked permission to take a silly picture, so we obliged. He also looked at old photos of himself
on my computer
and beat me at fruit ninja on the iPad. I'm used to losing, but I'm not used to the winner doing the dance from
this commercial
as a response, "Get some cold cuts, get some cold cuts."
They are not short on energy, these three. Kip and his two brothers are spaced out kind of like Monica's three sons, and after they left, I said to Kip, "Maybe you should call your mom and tell her thank you." Because mothers of boys are amazing.