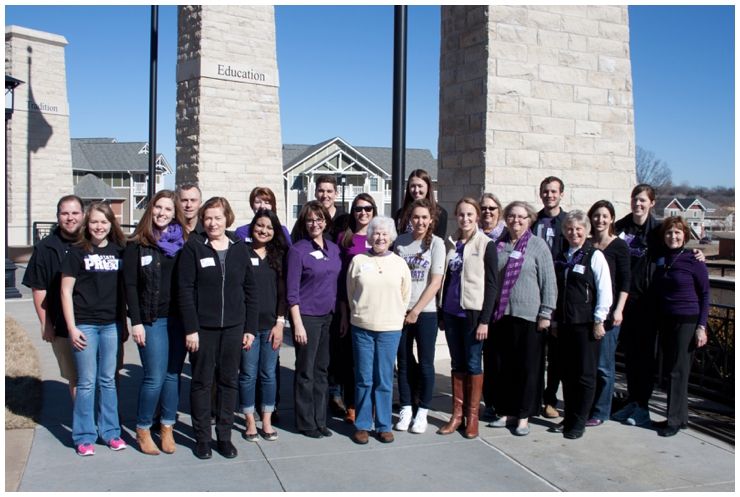 For Christmas, Kip and I bought basketball tickets for Mom and Lauren. We chose the K-State v. Texas game on February 7. Lu was in on the plan, but Mom was definitely surprised. We were glad to be able to return the favor and take Mom to a game - she's been awfully generous to us in the "attend K-State sporting events" category.
THEN, after we had already picked that game, Mortar Board at K-State scheduled an alumni event for that day.
Last year we had fun
introducing Kip to all our MB pals, so it was great to go back this year as Victoria Lynch. The event was held at JP's in Jardine, a lovely restaurant with really good food on the edge of campus.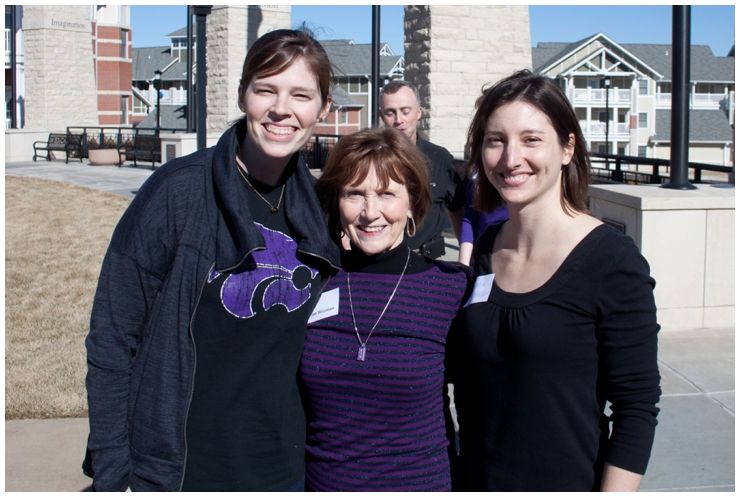 Katie was president the year before me, and Jan was our advisor. She's now a dear family friend, and we were so glad she could attend our wedding last November. We talked lots with the new advisors and visited with a pretty spunky group of members. I love hearing all the things that seniors in college are going to do!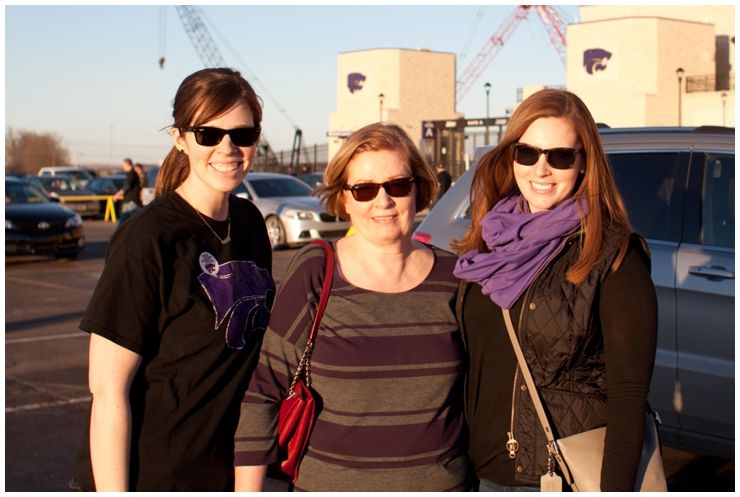 The game was fine. We managed to play Texas pretty well and lost it at the end, but we had fun in the Octagon of Doom and loved the new video screen. It was a black out day, so we were all wearing black to make the Octagon extra intimidating - it really is so dark in there! When we left the game, the sun was starting to set. We all agreed it was one of the prettiest sunsets we had seen in a long time leaving the Flint Hills.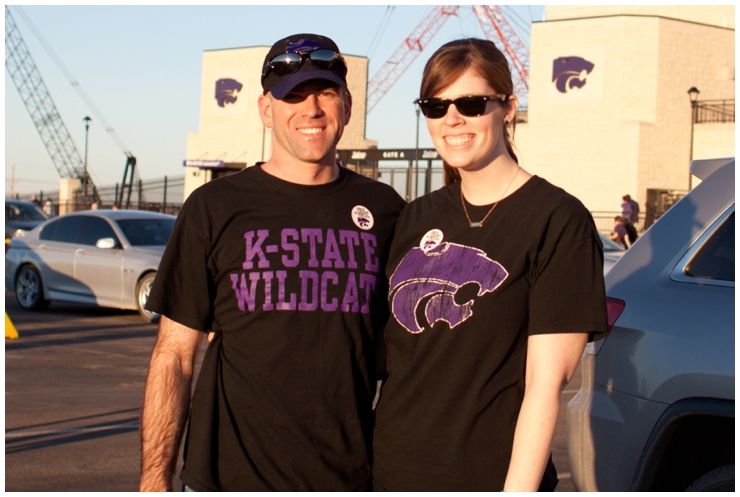 Besides JP's in Manhattan, we also stopped for a quick beer (and black bean raspberry chipotle dip!) before the Mortar Board event at Taco Lucha. Even though Kip grew up in Manhattan, it was his first time having that So Long Saloon/Taco Lucha classic. Another fan now, of course.
Going home, we stopped at Dempsey's in Lawrence for burgers. It was a good day with exceptionally warm weather and fantastic food and company. The cranes are hard at work updating the stadium, and we can't wait to be back for the fall season of football!