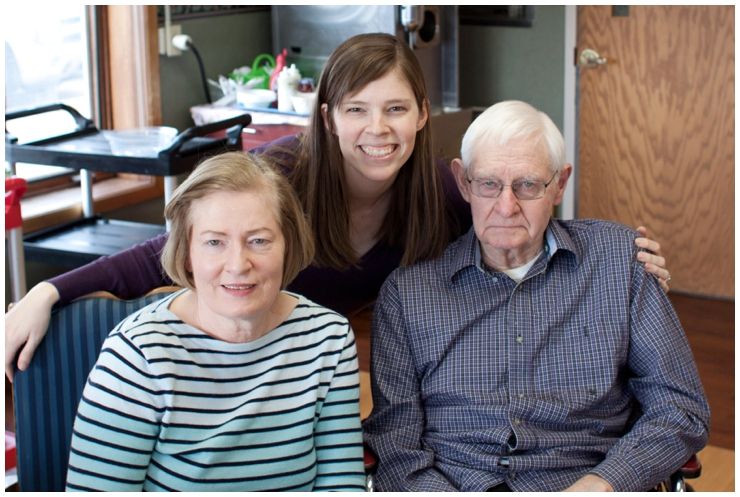 Our
trip to Jewell County
was to celebrate Grandpa Lauren's 86th birthday. He recently moved into Superior, Nebraska, and many of the family members came to celebrate his birthday. I have memories of celebrating his birthday for more years than any of my other grandparents because we often saw him in January. Sometimes we saw Grandpa Lauren at the state house where my uncle served fourteen years in the legislature. I can see a photo in my head of my sister and I standing with him while wearing matching Hearts Design dresses.
Later, I remember celebrating his birthday at a basketball game at K-State. During one of my college years, my grandparents had season tickets for both women's and men's basketball so I was able to see them often and have dinner at Bobby T's on the west side of town. Last year, Kip and I traveled out with Mom and celebrated Grandpa's birthday in
Jewell County,
and we were glad that it worked out that we could go again this year.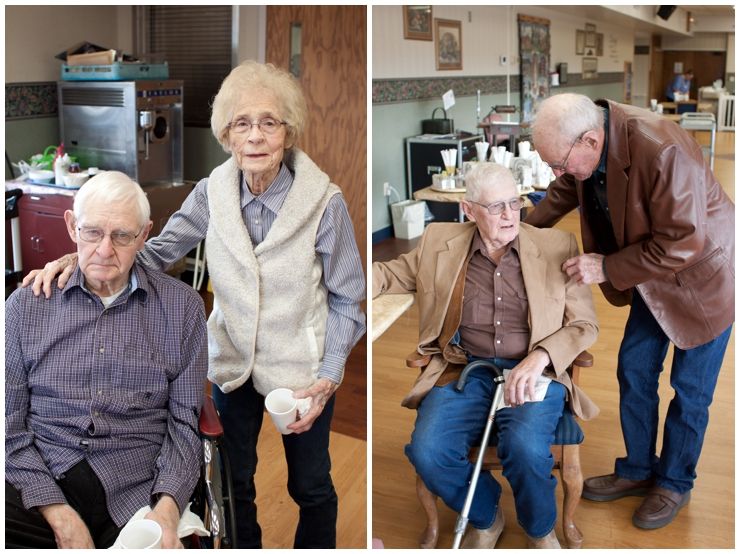 My grandparents are both sporting purple (and the Cats won that day too!). My grandpa has a younger brother who was there, as was my great-uncle Rex.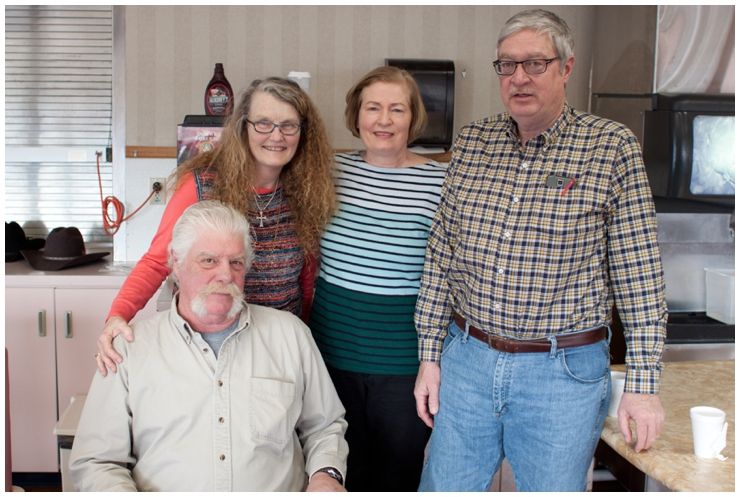 My mom was close with her first cousins growing up - and still is - and there were two at the party plus Uncle Keith. Mom brought along an album of the wedding photos, and everyone took turns flipping through the pages of photos. We hadn't seen many of our relatives since the wedding, and everyone was so complimentary of the church, the sermon and our pastor. It was fun to talk through it with them again!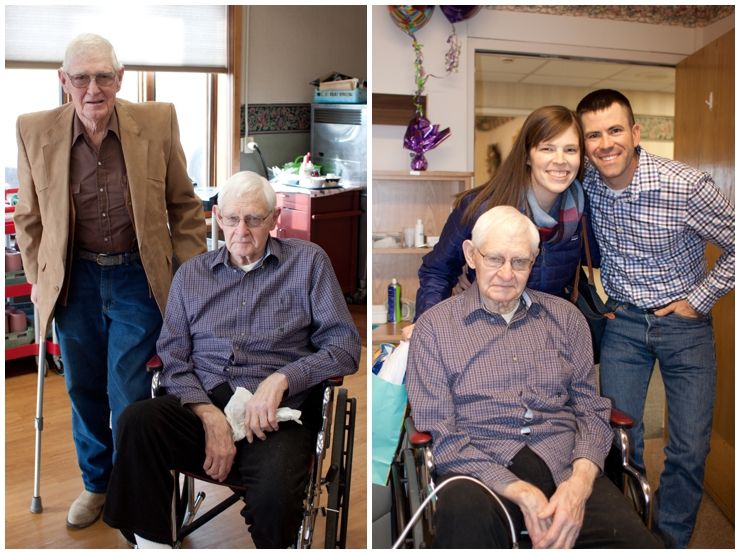 Before the party we stopped at the liquor store in Superior to check the "local" selection. The liquor store has new management, but it gave me an excuse to retell Kip one of my favorite Grandpa Lauren stories. When they had season football tickets, my grandpa would bring large coolers of beer for whoever stopped by the pick-up truck. My mom told me that he would drop off the coolers at the liquor store, the owner Karen would fill them with beer AND ice for him, and he was ready to head to Manhattan.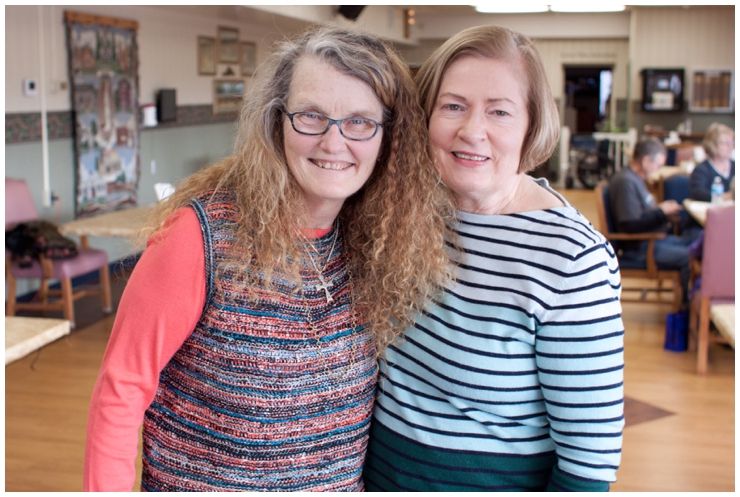 During the party, Kip and I made a quick run to the hardware store to help hang up another bird feeder for Grandpa right outside his window. We loved visiting with all the family, stuffing ourselves on birthday sweets and celebrating this great grandpa.