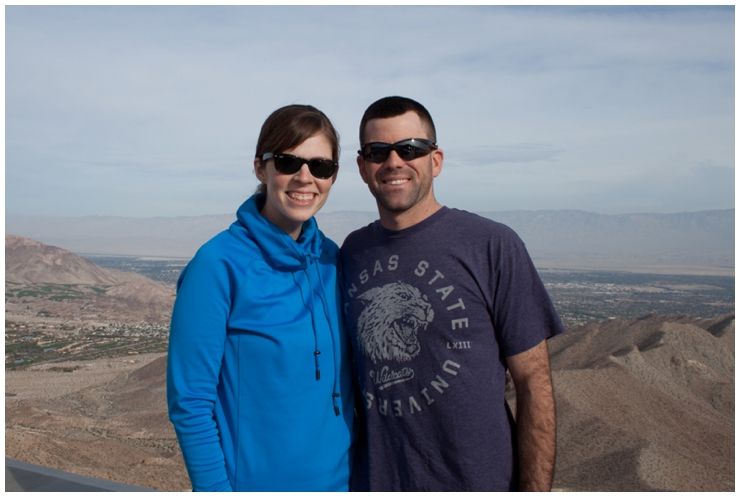 One of the things we didn't do correctly on our honeymoon was pack well! We ended up walking, hiking and exploring every day we were there and each packed exactly one KSU t-shirt. Thankfully it wasn't that strenuous of hiking and we were able to make-do.
Our first big adventure was on the Saturday of our trip with a drive up into the San Jacinto mountains. I thought the switchbacks might make me puke, so I was thankful for all the scenic overlooks that we could find. This first shot shows the view back into the dessert valley with little snippets of green. So many golf courses!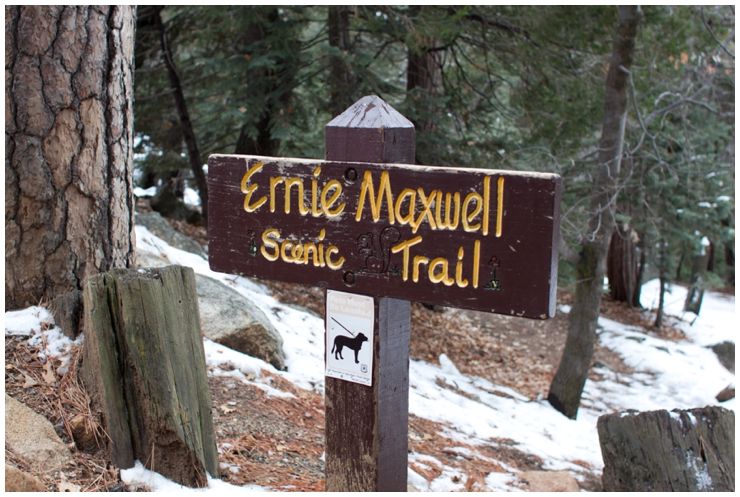 Our hotel had a fabulous book about hikes, and I found a leisurely hike about an hour and a half from our hotel on the Ernie Maxwell Scenic Trail in the San Bernardino National Forest. We bought a parking pass and got a trail update (light snow, not too slick), and we found the trail entrance up in the mountains above Palm Springs.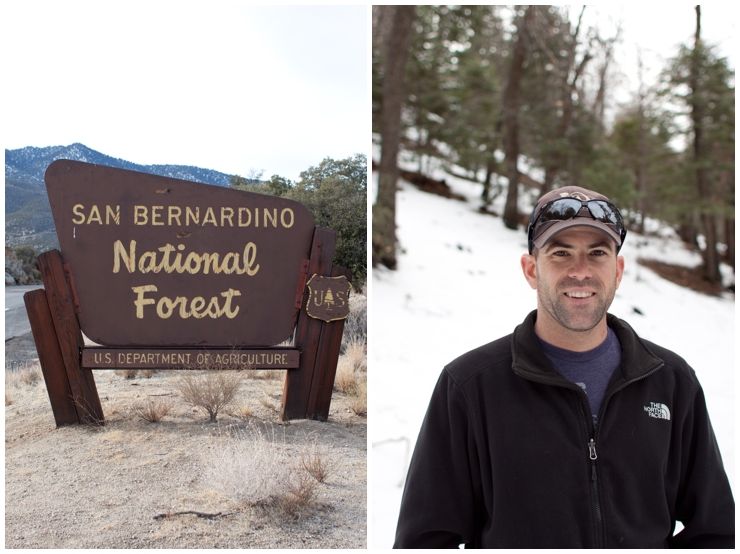 We were prepared with water and some snacks, but we didn't really need anything as we walked out and back on the easy trail. For almost two hours, Kip and I walked through forests and clearings with fabulous views. The trail was very close to the much more challenging Pacific Crest Trail, made famous by Cheryl Strayed's book
Wild
. We can all agree that I wasn't cut out for the Pacific Crest Trail, and Ernie Maxwell's trail was much more my speed.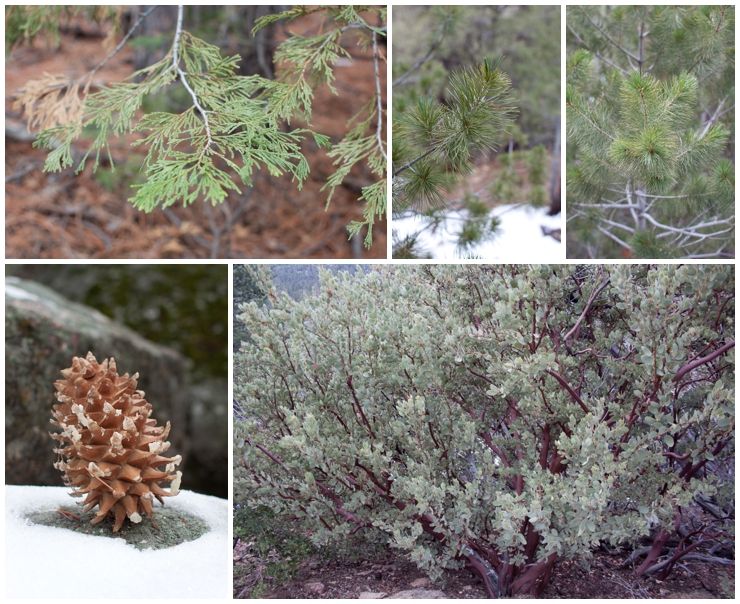 You've probably learned by now that Kip is an arborist and loves all the things about all the trees. We stopped and looked at lots of species as we walked, and I took lots of detailed shots for him. I knew that probably the photos would mostly be used in discussion with his father, the retired forestry professor. Once the student, Kip was thrilled to quiz his dad and teacher about the trees we saw on our honeymoon.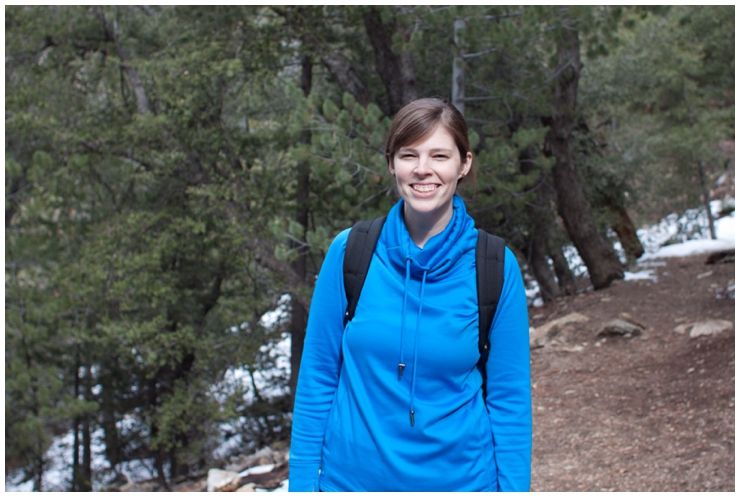 For every lesson Kip tried to teach me about pine trees, I tried to teach him some valuable camera skills. He's actually getting an eye for the manual adjustments needed and his focus and framing skills have improved dramatically. I would not say the same for my tree identification skills...I really do listen. I just don't get to use my skills everyday so they get rusty.
It was about 50 degrees up in the mountains which proved warm enough for walking. The sky was overcast and the clouds sat heavy on the mountains far away from us.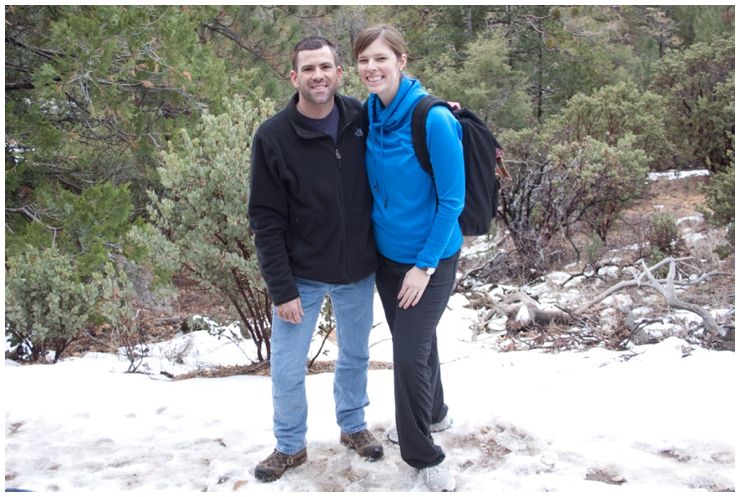 We met a few people along the way, couples and families with kids, but I used a really big boulder to take the picture of the two of us on a timer. We also worked hard on perfecting the timer camera picture this trip, mostly using large boulders as our tripods. While we didn't pack the right clothes for exploring, we did throw in Kip's work boots and used my backpack every day. It was easy to have the backpack since we normally carried my camera with an extra lens, the
instax camera
Rachel gave us for our wedding, and water bottles. Including my camera phone, we often switched between three different cameras. Totally normal.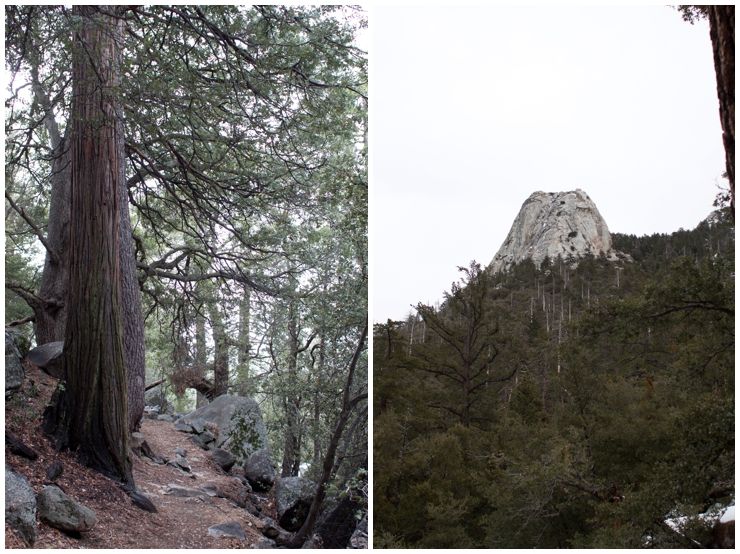 There were some beautiful views and lovely shaded paths. Kip would have walked further, but we had fancy dinner reservations later that night in Palm Springs that demanded a schedule for the day. Kip wanted to be sure we ate lunch at a reasonable time so we would also be hungry for dinner!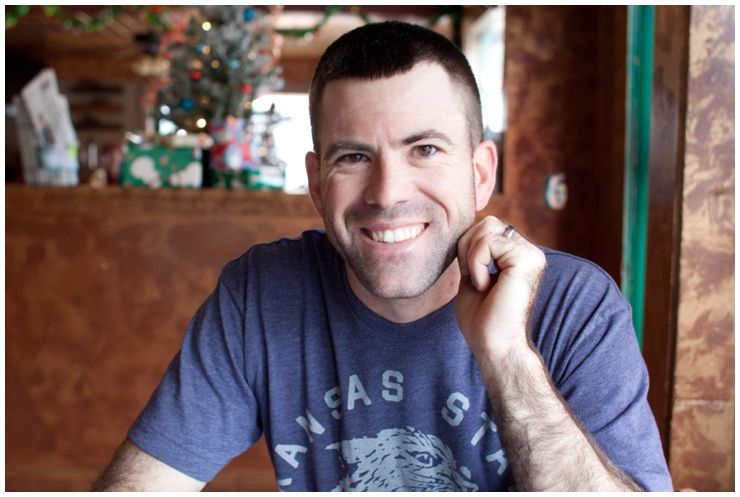 We ate lunch at the Lumber Mill Bar & Grill in Idyllwild. The half pound burgers and cold pale ale hit the spot, and afterwards we walked around Idyllwild for a while. It was a quaint little mountain town just like the ones I love to explore in Colorado. We found the BEST candy store with all my favorite varieties in one tiny spot. I had an impossible time deciding and happily snacked on the candy we purchased for the rest of the trip. I'm a sucker for all the gummy sour candy, and Kip will happily leave me to it. Our trip back to Palm Springs was uneventful and with thankfully fewer switchbacks. We listened to
Food: A Love Story
as the scenery changed back from mountains to desert.