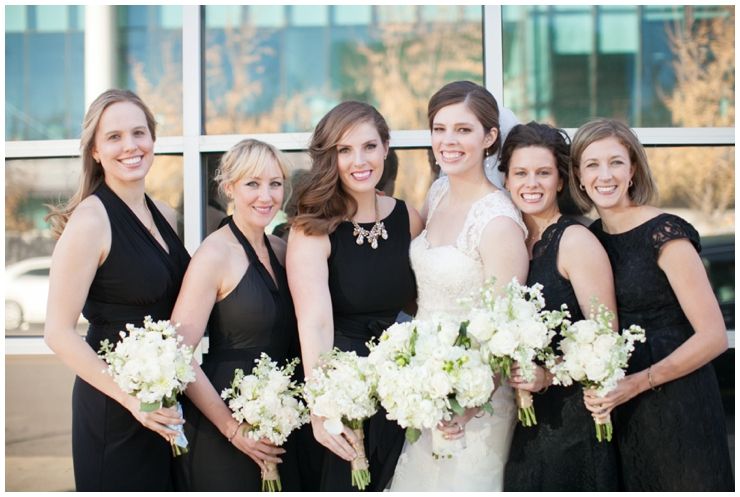 One last wedding post for you with some of my favorite photos of the wedding party. We discussed back-up plans in case the weather was true to November. We were prepared for cold, dreary weather and no sunshine. Snow even. And then the sky smiled, and we had 65 degree temperatures and sun. A little bit of breeze but nothing that couldn't be managed.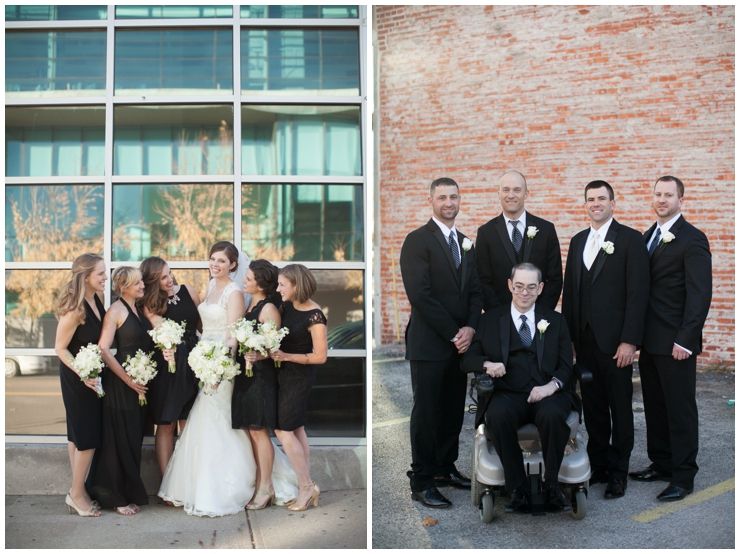 The bridesmaids asked if I wanted them to wear their new wraps in photos, but I was so excited about the temperatures that I told them not to worry about it at all! They look so pretty in their black dresses that they chose themselves. I seriously didn't care at all and wanted something that they liked and felt comfortably in!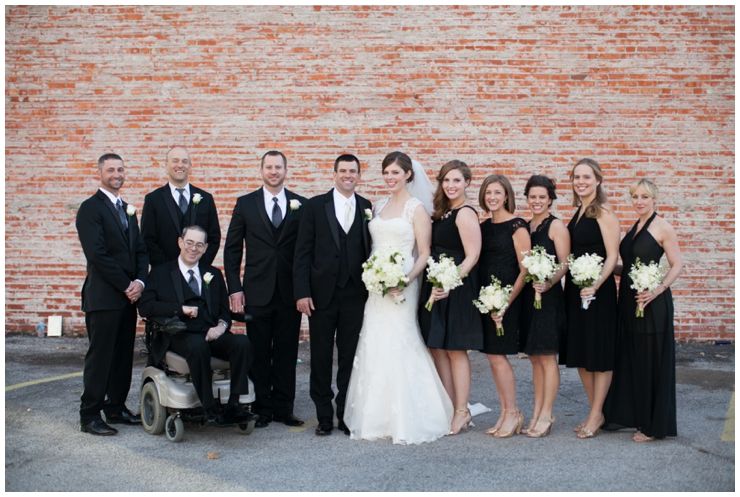 We picked the tuxes out earlier in the summer without too much thought about how they would all look together. Because we didn't need any color for the guys, it was pretty easy to just pick at random. We did pick a fairly slim fit suit, which felt slim even for Kip.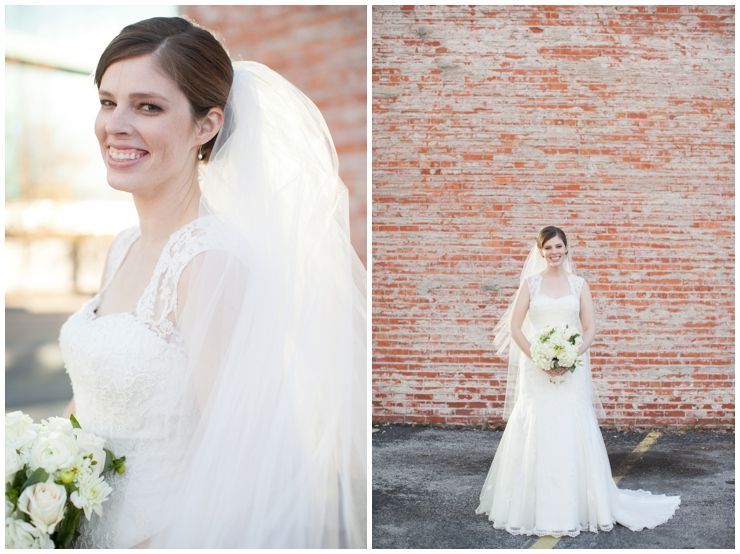 There are lots and lots of beautiful photos to chose from, and I haven't approached the tough choices for our walls at home yet.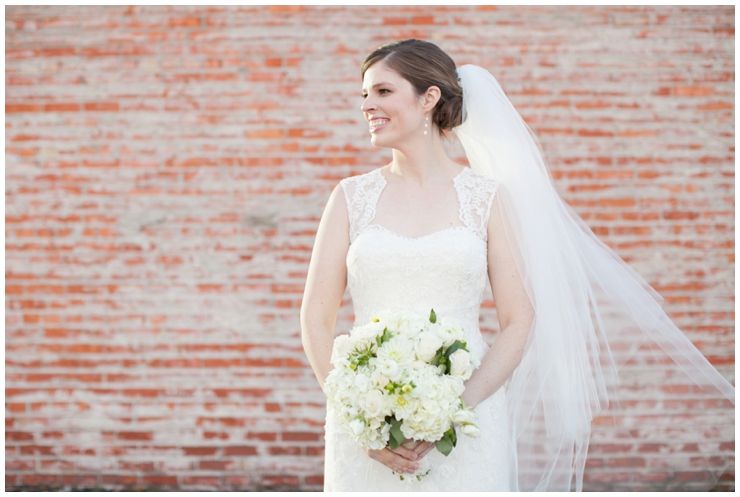 I think Erica May asked me to look down and not smile in a couple of photos for some more serious bridal portraits. It was actually physically impossible. I'm smiling just looking at the photos again today!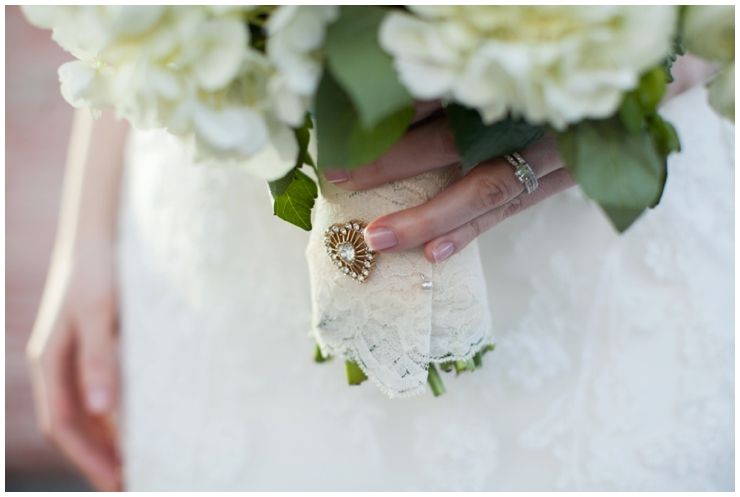 My "something old" from my aunt Kathi was this beautiful costume jewelry pin that she brought with her on the plane from Delaware. I wore it again on Christmas eve.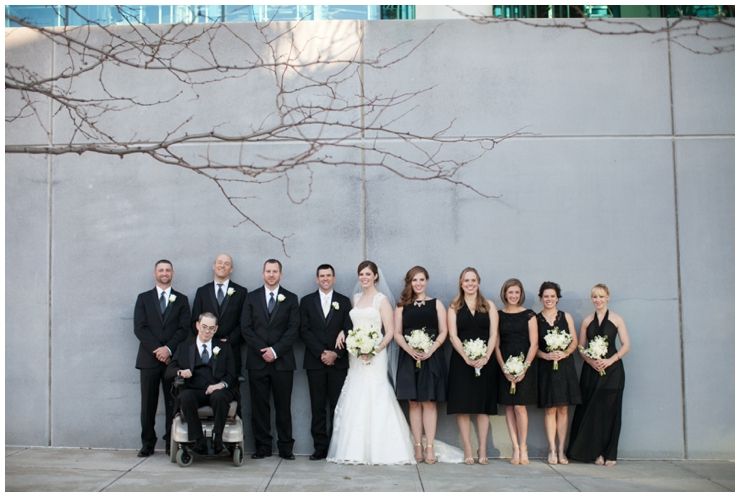 We took photos in front of the church and across the street at the Kansas City Star building.

And all the bridesmaids wore gold shoes. I love this photo of all of our shoes, the layers of my dress and one bouquet. The gold shoes were Lauren's idea, and a perfect touch!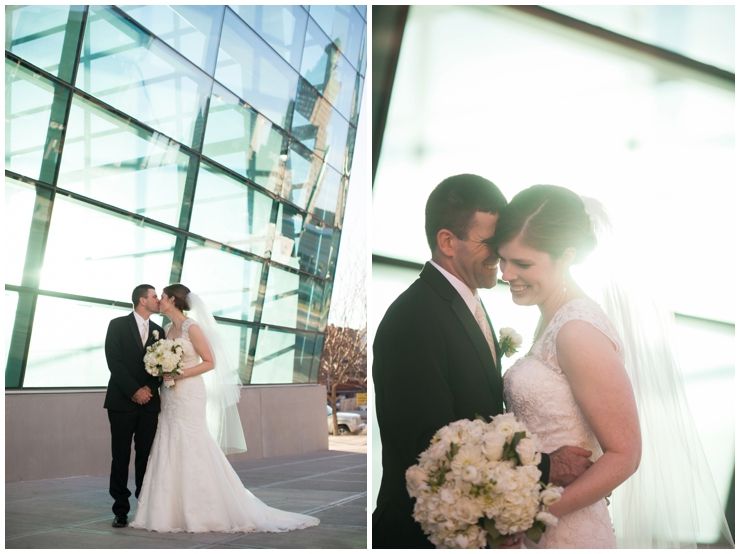 And there was love and magical light.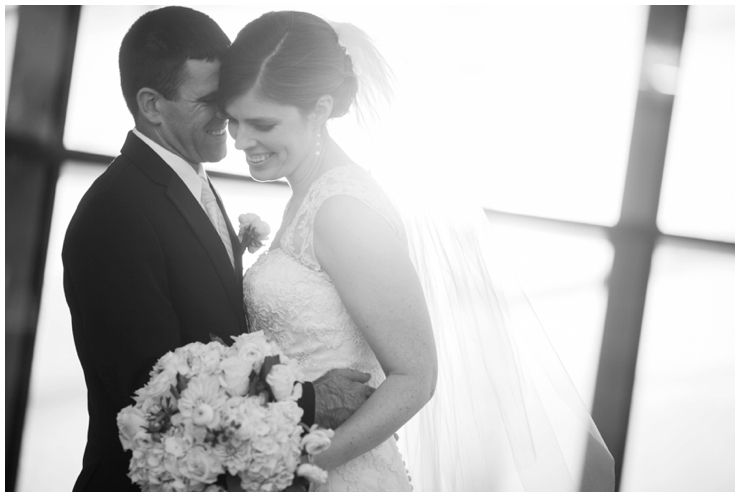 This guy. Do you see the smile lines by his eyes? What a happy dude.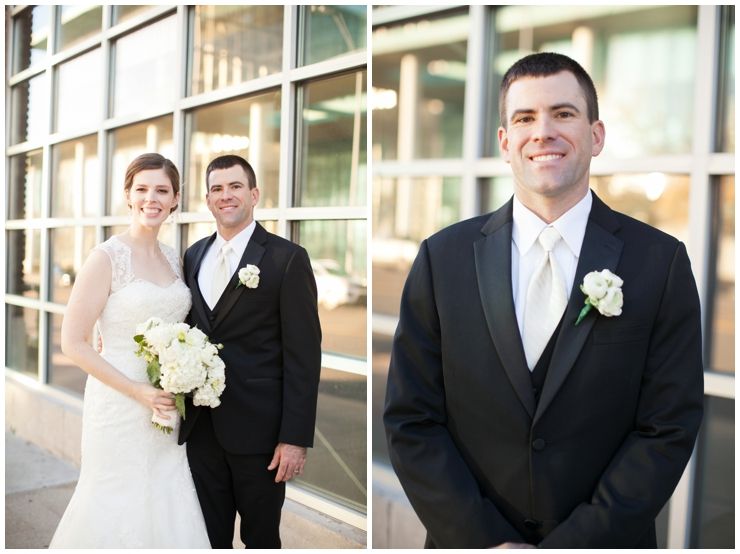 The veil made it through all the portraits outside, and then Rachel removed it for traveling in the limo and stopping at the Christmas tree stand.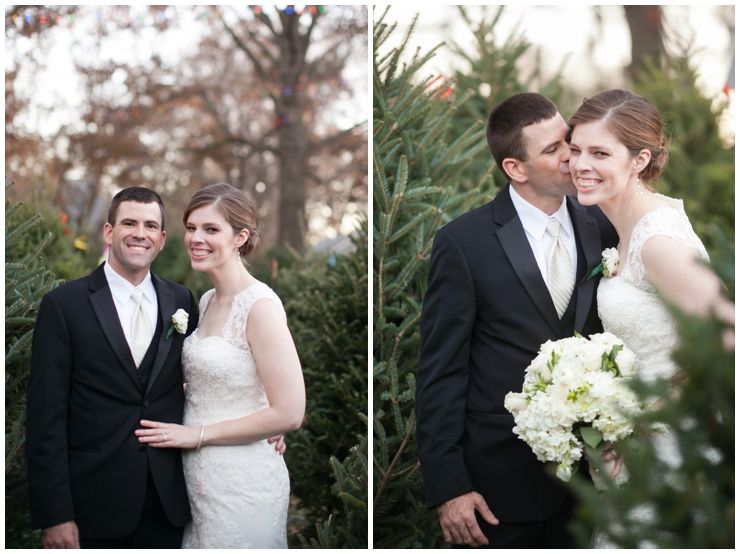 From the beginning, I really wanted to take portraits with Kip in the Christmas tree stand at 67th and Nall at my friend Kate's church. Marrying an arborist so close to Christmastime, it seemed like the perfect place for some portraits. It wasn't that crowded when we arrived - just a few families there picking out a tree. The Boy Scouts and their parents were happy to let us walk around and take some photos, and many of the little kids stopped to watch us.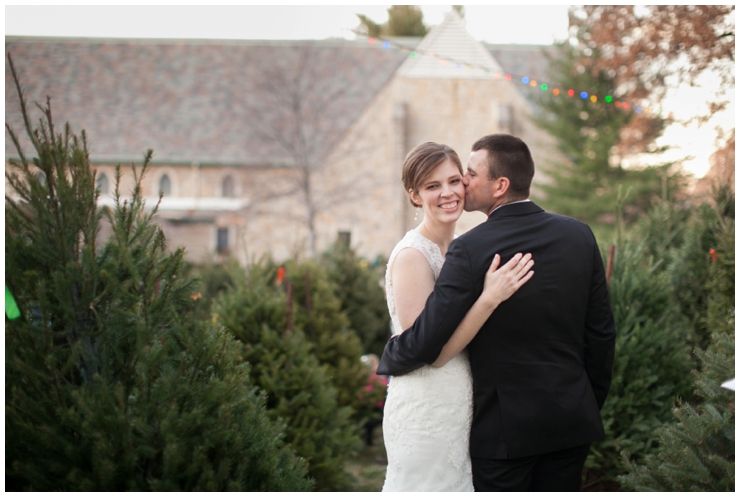 It smelled amazing surrounded by all the trees. This is one of my absolute favorite photos from our time there, and I put it on the back of our new year's card.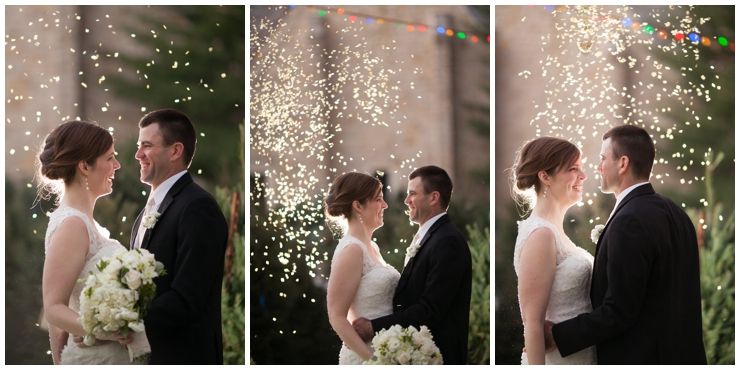 We wanted to take a few portraits with biodegradable gold confetti. We worked really hard to get the flash just right and throw the confetti ourselves at the right angle so it would fall behind us. It was actually hilarious trying to get it just right which is why we are laughing so hard in the photos. So very happy.