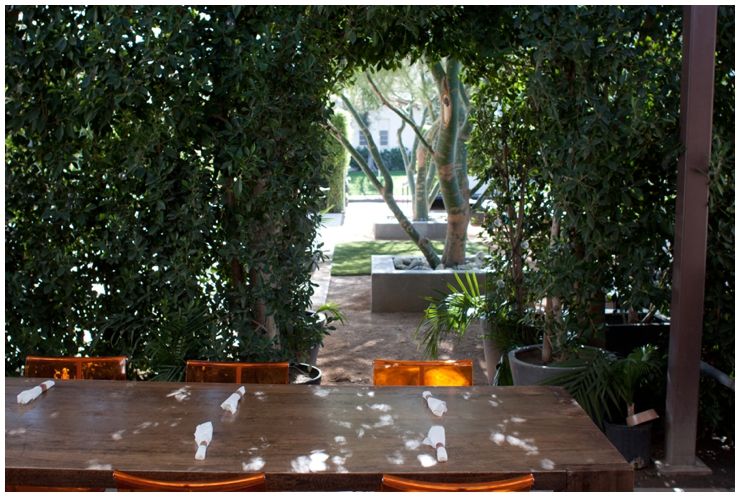 I picked the pretty random honeymoon destination of Palm Springs, California early in our engagement. I kept seeing so many different bloggers and scrapbookers go visit for little weekend getaways, and the more I researched, the more I thought it seemed like a good fit for us. Kip didn't really care, and I got started planning.
Some people pick an all inclusive resort where it's easy to sit on the beach and enjoy the different restaurants within that resort. I've never had that experience (we were kind of a choose your own adventure family growing up), but based on how our honeymoon went, I think we might be a choose your own adventure kind of couple too. If you ask Kip about Palm Springs, he'll respond really positively that it was really great. He almost sounds a little surprised when he answers, and I think we both were delighted with all that we got to do. And we loved exploring and being adventurers together!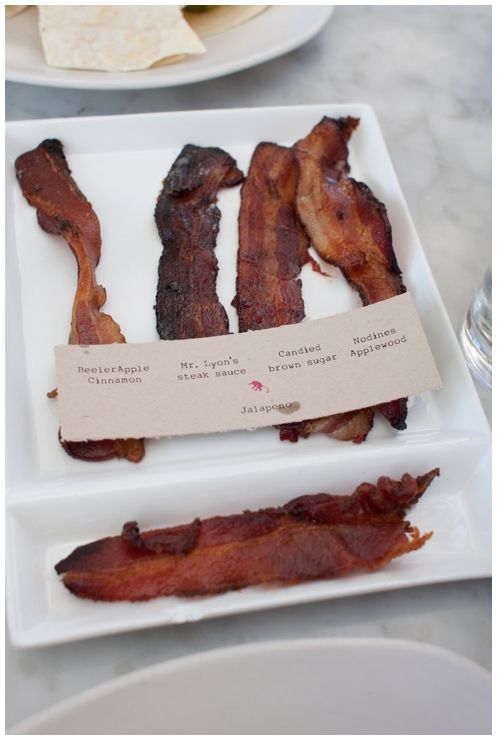 We also did the whole trip "offline." I didn't instagram anything, post on facebook, or tweet. It felt really really nice to not be looking at my phone for likes and comments. We did use my phone to help us look up food recommendations that I had emailed myself or to find new ones on Yelp. Kip and I took off from Kansas City on a cold Friday morning at 5:50 am, arriving in Palm Springs just in time for brunch at Cheeky's. We waited an extra 10 minutes for the patio, ordered a "bacon flight" and our trip was immediately off to a perfect start. This photo of bacon is literally the only food picture I took the entire trip. We did eat almost ALL of our meals outside thanks to gorgeous patios, warm temperatures and heaters.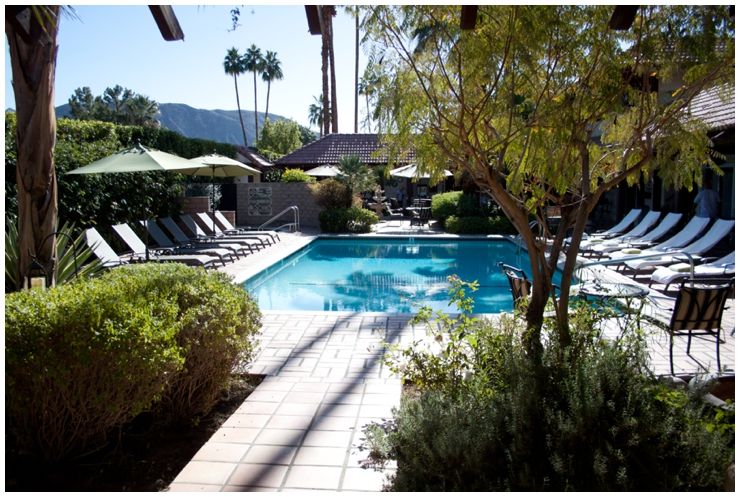 Our fantastic hotel,
La Maison Hotel
, had free wifi, and we used that and a book about hiking to plan out our adventures each day. We also loved hanging out by the pool, drinking a complimentary beer in the afternoons, and finally the last day it was sunny and 80 so we hung out in the pool. With only ten lovely guest rooms, we got to know the owners a little bit and really relaxed because it was so quiet. We were definitely a lot younger than the other guests at the hotel, but we didn't really mind. We also like to eat breakfast early in the morning! It was a pretty reasonable price, and we saved because we weren't paying resort fees or for parking.
The weather was cooler when we arrived with highs in the mid and upper 60s, but the last two days of our trip it was easily 80 degrees. We drove up into the mountains one day and took the tram another, and we were able to hike comfortably at about 5000 feet with snow on the ground and no hats and gloves.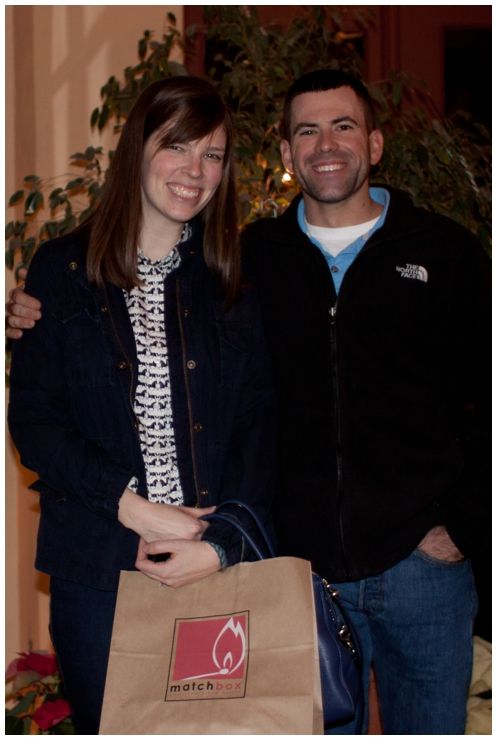 We needed a nap after our early departure time, so our first day was very low key before we went to dinner at Matchbox. One of my
favorite DC area restaurants
has ONE location clear on the other side of the country, and we would have eaten there twice if they were open on Mondays. We planned our trip around good coffee in the morning, adventure and relaxing during the day, and good food and beer in the evening. It was perfect. But I could use some more of that bacon this morning. Especially our favorite, the jalapeno bacon.