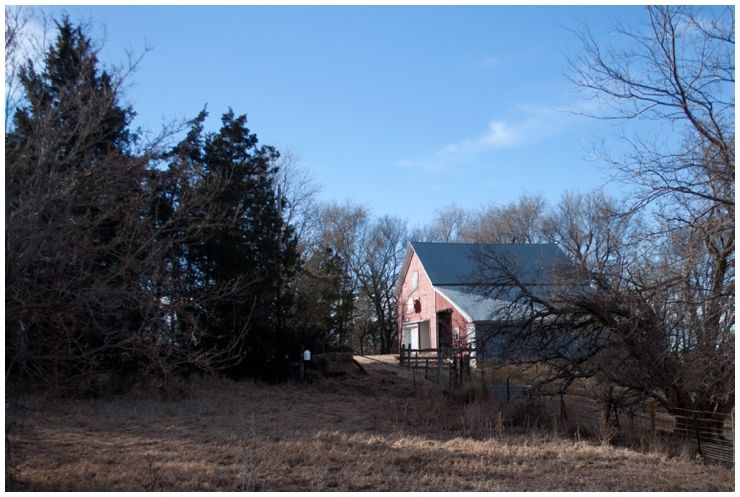 Happy Kansas Day! Was this a really big holiday in your house growing up? Only ours? Hmmm...well, happy birthday Kansas! The 7th graders at our school are learning about Kansas history now, and their first year teacher is having a blast. It's fun to jump in and see them explore our state's rich history.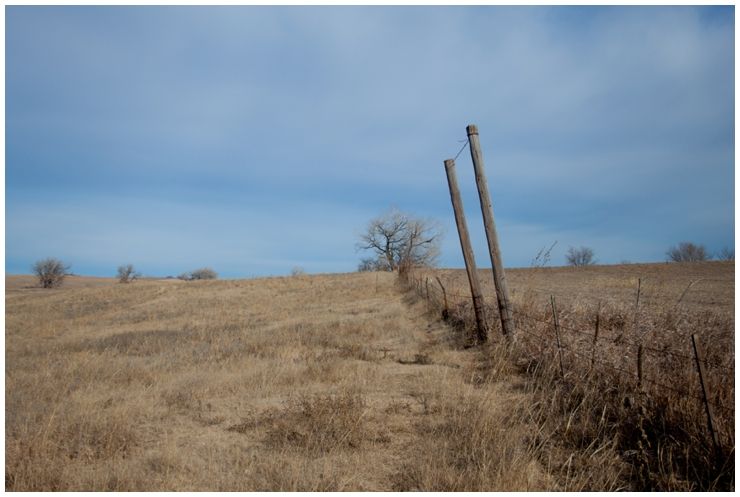 Last weekend my grandpa had a birthday, and Mom, Kip and I made the trip to Jewell County to celebrate his birthday (photos to come) and enjoy the farm. We didn't all make it together at Christmastime, so it was also a belated Christmas celebration. While Kip and I stayed in town with my aunt and uncle, we made sure to spend some time on the family farm. It's still in Kansas but four miles from the Nebraska state line.
Kip is always up for a walk around the farm, but whereas my mom, sister and I would happily walk the white rock gravel road, Kip prefers to walk through pastures and see the land up close. We climbed a couple of fences and walked north from the house. Just ahead past this old gate, we stopped to take a phone call from Kip's dad to confirm that my car needed a new radiator. As we paused for the update, six deer bolted from a draw to the east and crossed in front of us. They were certainly spooked and moving very quickly.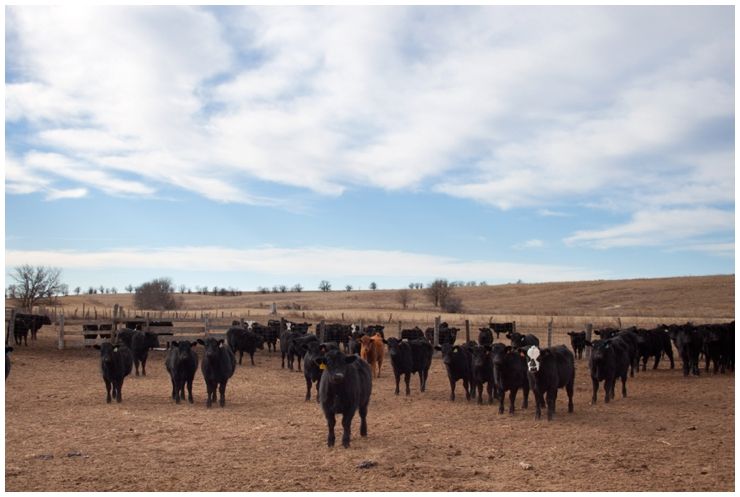 After a while we wandered down to see the cattle right behind the office. While they were skittish at first, they gradually crept back over to us. They wondered if we were going to feed them, I think.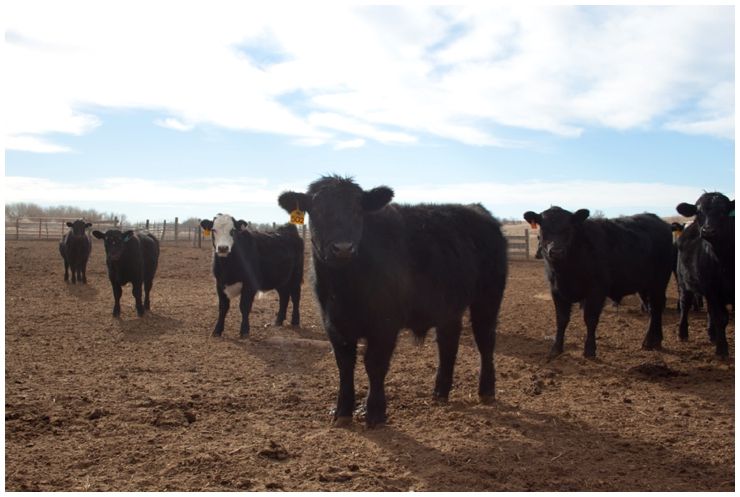 We held perfectly still watching them. It was pretty quiet during the stand-off, just the wind and a few noises from the cattle. Warm for January, we turned soon and walked back up the hill to the house. We found some cold Coors Lights and the K-State basketball game, a perfect start to a Saturday.