I've written a lot about the wedding and saved the posts as drafts so that I can post them with 900 photos later this month when I receive them from Erica May. Rachel was the photographer at the rehearsal, so this post with photos was ready to go!
Our rehearsal was scheduled for Friday night at 5 o'clock at our church, the site of our wedding. Rachel and Sol arrived at our house in Overland Park around 3 o'clock, and we finished getting ready for the night and loaded ALL the things we needed into their minivan. Perks of friends with kids I suppose. It was nice that they showed up when they did because I was starting to get a bit anxious about getting everything done and the party started. I was so much more nervous about Friday than I was on Saturday!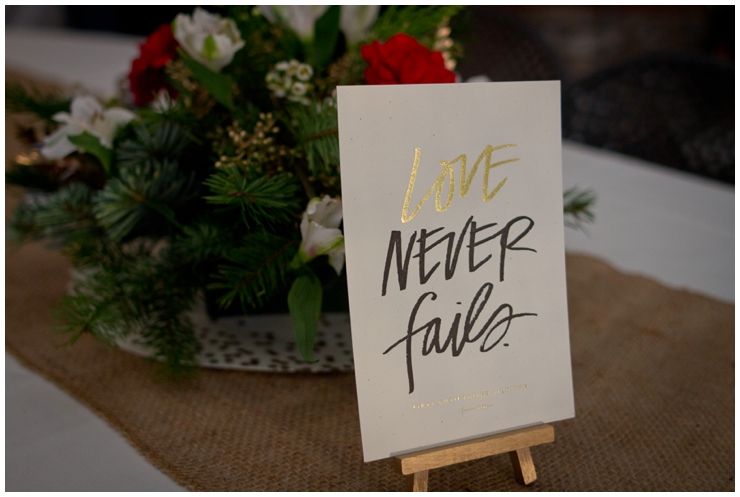 We set up at Jack Stack in the Freight House district before the rehearsal. Kip's mom, Karen, found these awesome really long burlap runners at Walmart. They were so long that they had to be cut off for each of our six tables. The flowers in the center of the table were from Hy-Vee, and to add some variety and set them apart from our Saturday flowers I had them use red carnations in the arrangements. The woman at the counter said, "What about burgundy carnations?" and I refused. The red carnation of Alpha Chi is certainly RED not burgundy. I think she thought it might have been tacky, but I persisted because I know where my heart belongs.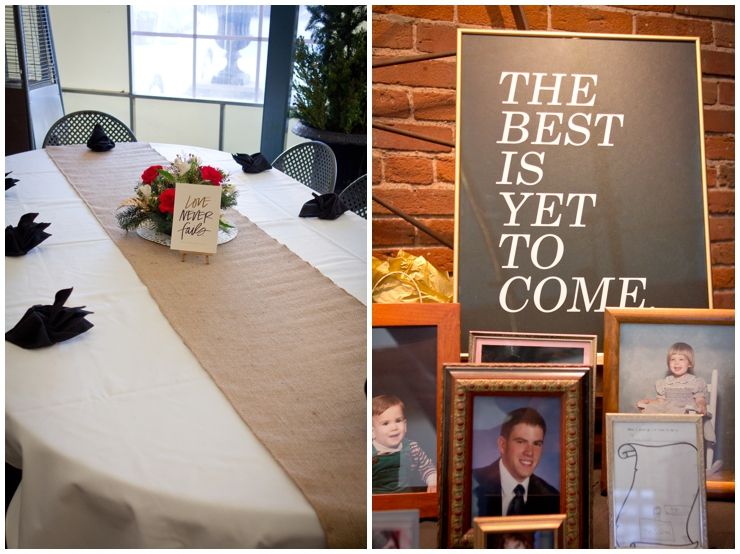 I also ordered
these prints
from Lindsay Letters because I thought the message was too perfect and you know, gold foil. We used gold easels from our large stash of easels, and the table centers were simple and done. On one of the side tables, we set out a ton of photos from our childhood. Front in center is a one that Kip loves - "my favorite shirt!" - and his mom thinks is too cheesy. The groomsmen wondered if I was a tomboy during dinner, and Rachel and Lauren could barely stop laughing to respond that they thought it was the bowl haircut. Humble beginnings, happy wedding, I say. We both grew up nicely. The gifts for our parents and the wedding party were obviously accented with gold, so they added nicely to the table. Of course the best is yet to come sign appeared as well.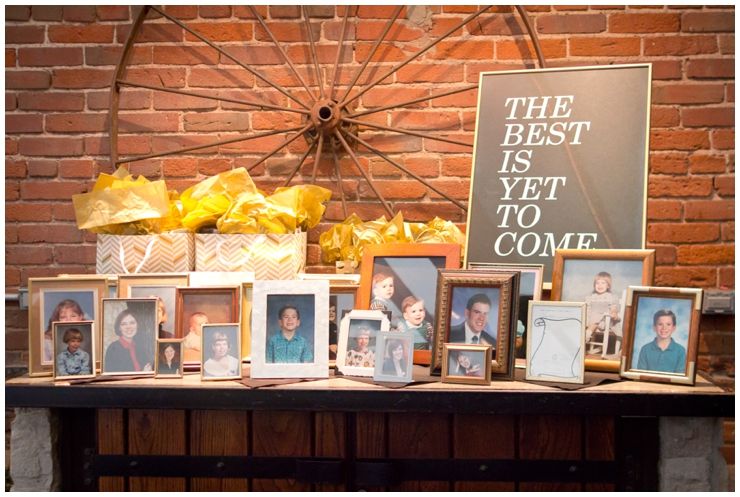 After the quick setup, we drove over to the church for the rehearsal. Tons of introductions ensued as members of our family and friends met or were reacquainted. As our pastor Todd started the rehearsal, he asked if we wanted to do introductions. It was almost a challenge, and Victoria the extrovert seized the opportunity to introduce everyone in the room as quickly as possible with details appropriate for the event. I was pretty impressed with myself. Todd gave a brief history of our church to everyone, including a new detail that I didn't previously know about the building - at one time it was a car dealership! The wedding coordinator at the church is a sorority sister of mine, and she does an excellent job getting everyone into their position, and we practiced everything enough that I was pretty comfortable with how the next day would go. It took about 45 minutes to run through everything, and then we went back to Jack Stack for dinner and more celebration.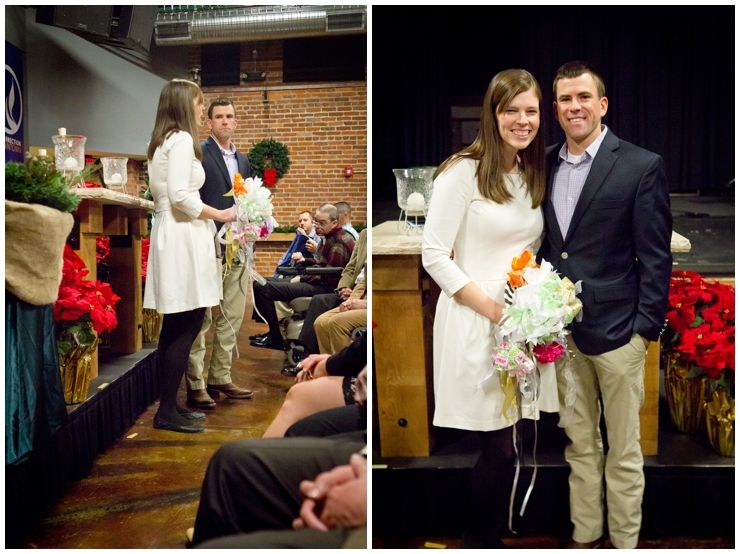 Dinner was definitely delicious, from the little I ate. (Nerves!) The party room at Jack Stack is definitely a nice option compared to our favorite barbeque restaurant located in a gas station, and they did an excellent job with all the food they served that Friday night. As everyone was finishing up, Jennie, Andrea, Rachel and Erica gave the sweetest set of toasts about why I would make an excellent wife for Kip. They included funny stories from our years and years of friendship and set the stage for what was a weekend that really celebrated the two of us. The girls were so kind in their toast that Kip teared up, which of course brought tears to my eyes too. Tony and Boone, two of Kip's groomsmen, followed with a couple of stories about Kip including one I love about how he read one of the notes I packed in his lunch to the whole crew at the shop. Boone also pegged me perfectly, describing how Kip used to always be a guy you could count on at the last minute but instead now is a "plan 6 weeks out and check with Victoria kind of a guy." Guilty as charged.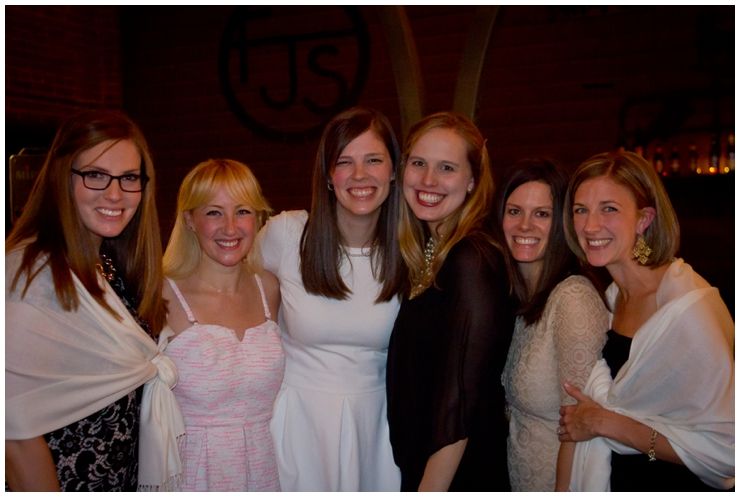 We thanked our families and just like that everyone else began to stand, mingle and talk some more. We passed out our gifts to the bridesmaids, groomsmen and our parents, and began to clean up the decorations we had brought along. Everyone laughed at our photos some more, and we celebrated that all the out of town guests had made it safely to the rehearsal and dinner. Mom and I took Lauren home, and then we journeyed south so that I could try to sleep at my mom's. I was pretty excited, nervous and ready for the big day to get underway!