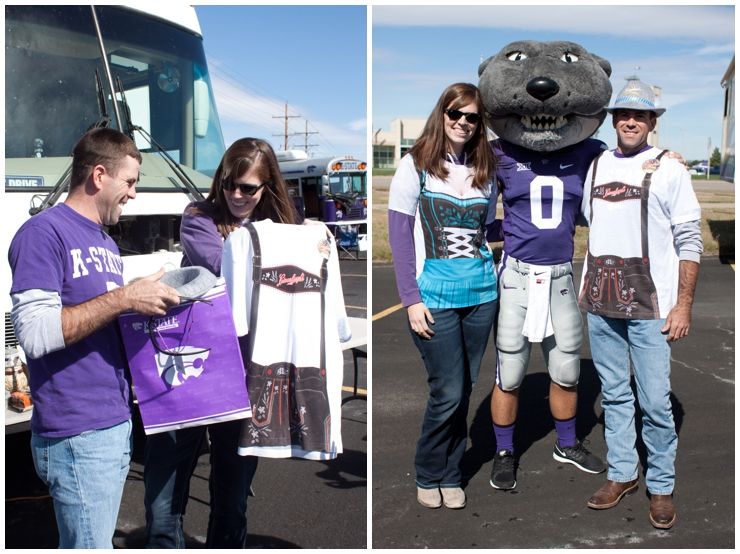 Oktoberfest is easily one of our favorite K-State tailgate traditions (
year 1
,
year 2
,
year 3
). This year Karen and Don took it to a new level by combining it with a couples shower earlier this month for the game against Texas Tech. The first surprise were hilarious faux Oktoberfest outfits - Lederhosen t-shirt for Kip and a silly Dirndl t-shirt for me. Kip's official looking hat fit perfectly, and instantly we were outfitted for the party.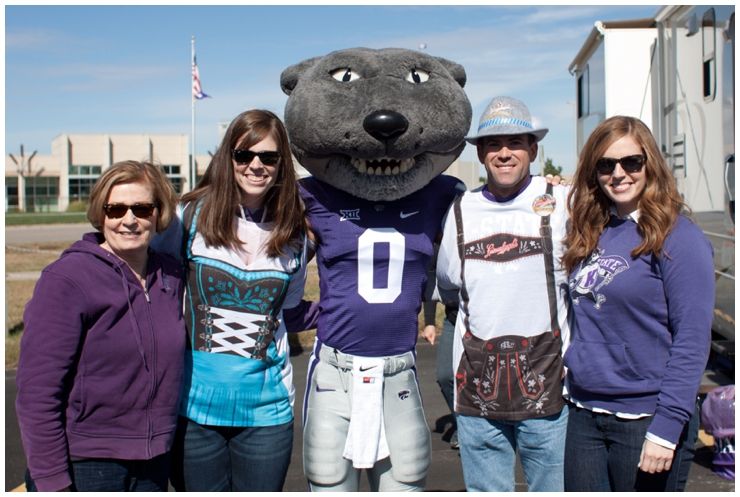 The second surprise was Willie. We left extra early from Kansas City and arrived in time to see the special visitor. I think I haven't seen Willie recently up close and personal, so it was so fun to have our photo taken with the beloved mascot - in our costumes and just in purple too!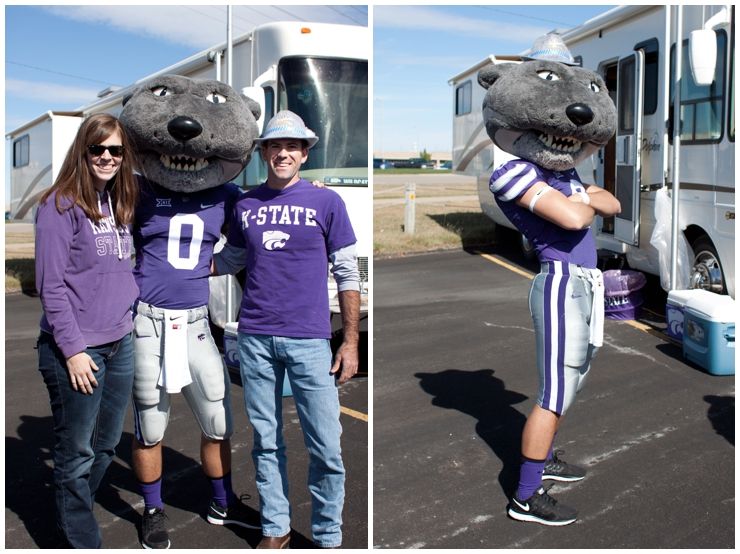 Willie got into the Oktoberfest spirit too and took a couple pictures with Kip's hat on too!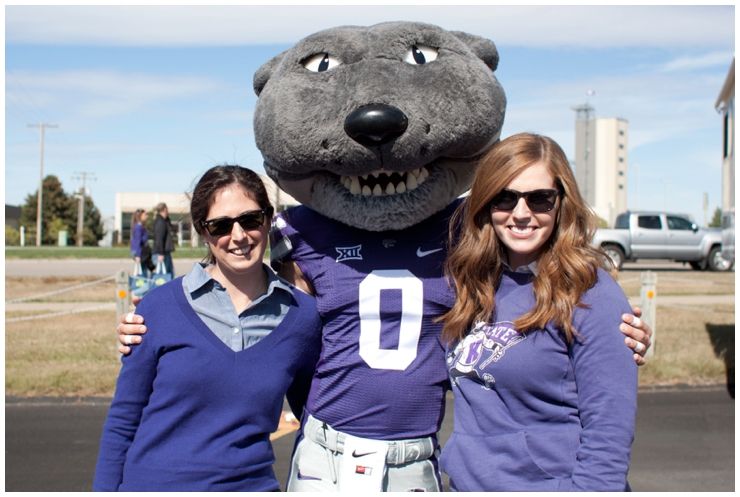 Kate hadn't been to a game in a very long time (maybe nine years!), and we were so glad that she could come along. The Texas Tech game was very close to Mom's and Kate's birthday, and we had a great time taking Kate along to the game. Kip drove us up to the game and said he loved listening to the banter and chatter from Lauren, Kate, Mom and me as we drove.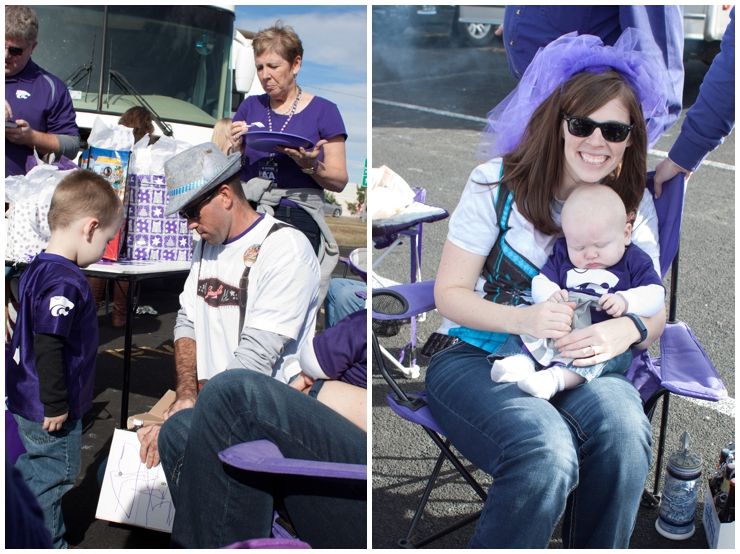 Anne made a fabulous purple veil for me and let me snuggle her baby, so that was all around awesome. Kip was in charge of opening the gifts, and he had the best three-year-old helper, Everett. With each present, Everett would carefully turn and hand it to his mom to pack up for us. Except for a new hat that the Nortons gave Kip - Everett thought that it fit his head pretty perfectly. The gifts were all either K-State or purple, and they were so fun to open and unpack at Kip's house. I think we will be hosting some K-State basketball watch parties this winter when we get settled in a bit more!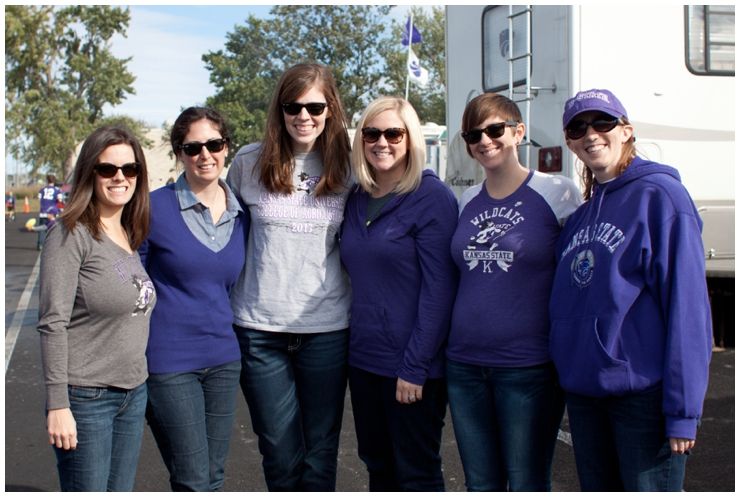 I've been teasing my friends about how nicely everything was scheduled this fall. Starting with the bachelorette party back in August, every three weeks we have had another party getting ready for our wedding. Six members of book club had tickets to the Texas Tech game, so they got to celebrate AGAIN!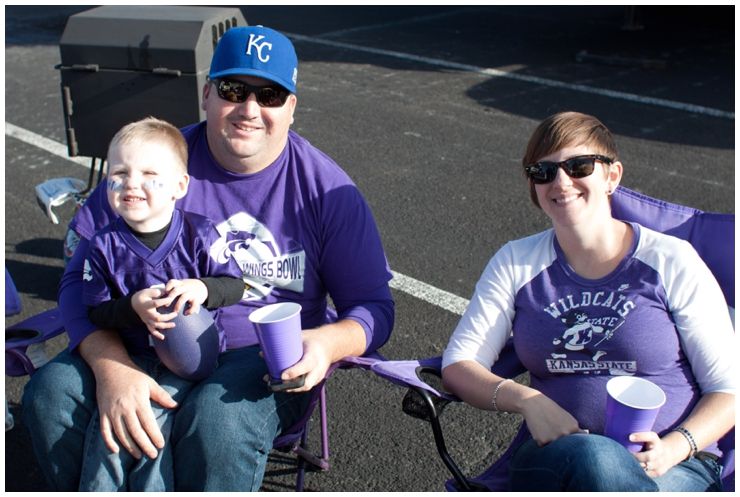 I love this little family! Everett is at that super fun age where he asks a lot of questions and really loves to play. He's darling to watch with all the babies too!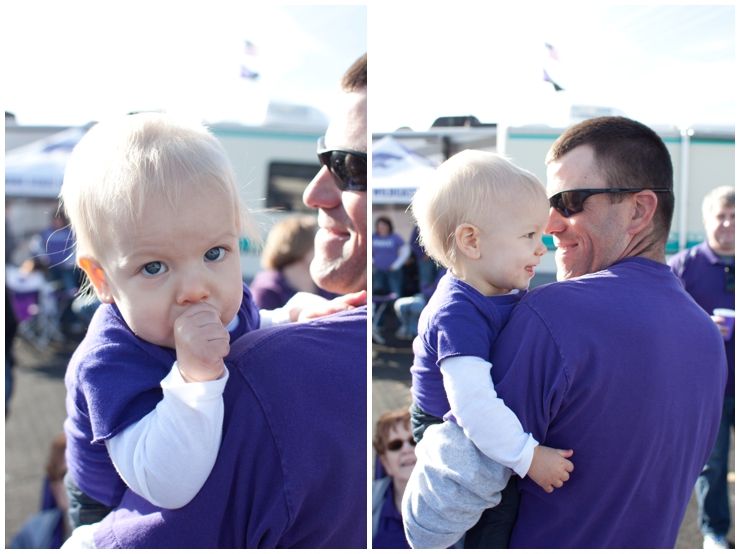 I handed Maddie to Kip so that I could do something else, and she immediately cuddled up and put her thumb in her mouth. She kills me.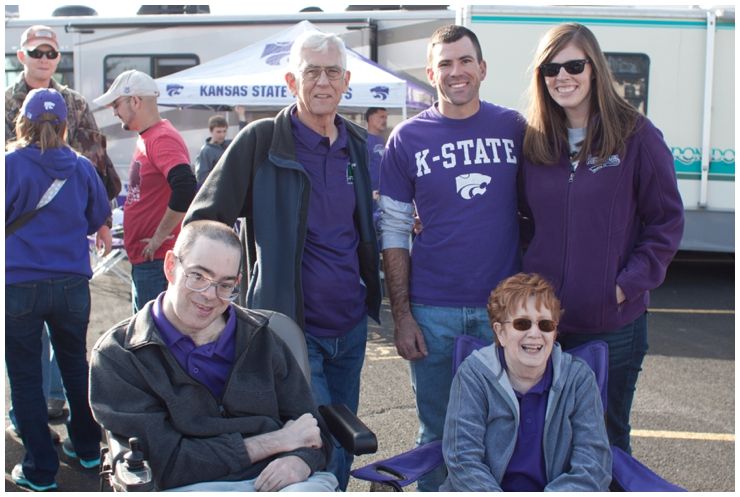 Kip's family lives very close to the stadium, and we were so excited that they could come over to join all the fun and meet more of our friends and family. Kip's mama also was happy to hold all the babies too. You can see my new purple fleece in this photo - the Nortons purchased it for me in Wisconsin at one of our favorite
breweries
, and it's perfect for fall K-State games!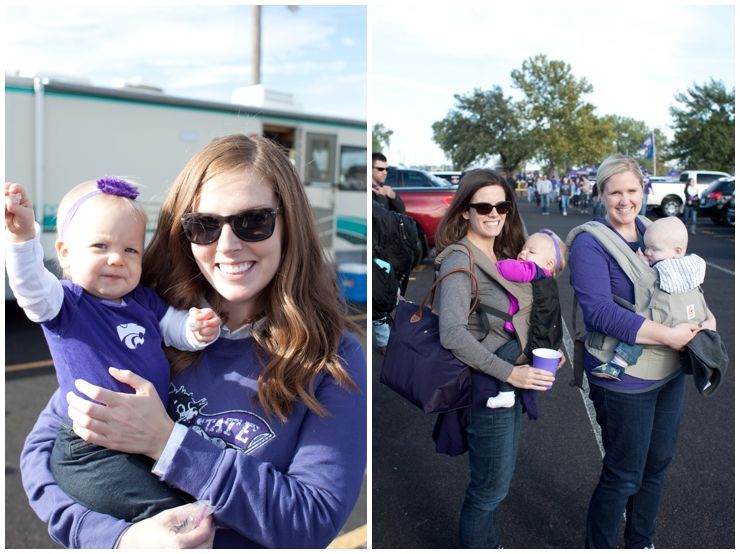 It was a little bit longer tailgate day and a great Wildcat victory, but all the babies did so well! I love this photo of Erica and Anne and their cute babies all Ergoed up and ready to go.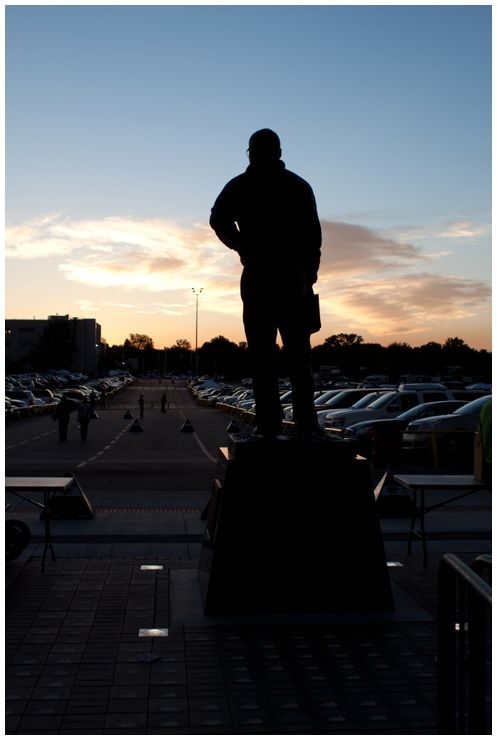 Kate and I explored the new west side for a little bit during the game. I snapped this photo of Bill overlooking the parking lot at sunset. It was a very good day in Manhattan.