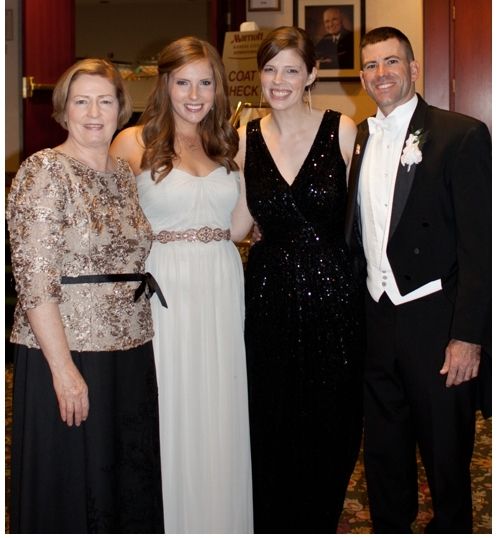 Saturday night the family cleaned up and headed to the Muehlebach for the 65th Annual BOTAR Ball. I swear we didn't intend for our outfits to coordinate, but they totally worked well together! Mom found a new top to wear, Lauren jazzed up a bridesmaid's dress with a new belt from Nordstrom, and I
rented the runway
.
It was my first time trying the rental service and a total home run. Two sizes of this black sequin dresses arrived on Thursday night, and I was so excited to wear it on Saturday! I was able to chose from a wide variety of dresses that they have in extra length, so it hit the floor when I was wearing flats Saturday night.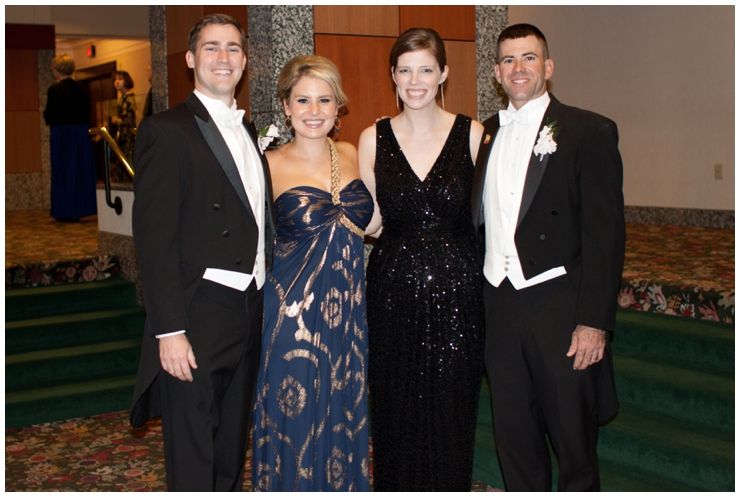 My friend Amy, corresponding secretary, had the perfect dress for Saturday night. Seriously, we all loved how much it matched the style of the ball and her personality. Her boyfriend Matt came in from Houston, and we had a great time getting to know him better while dressed to the nines. The presenters wear tuxes with tails and GLOVES. As Lauren says, this is good practice for next month when Kip and I walk down the aisle again!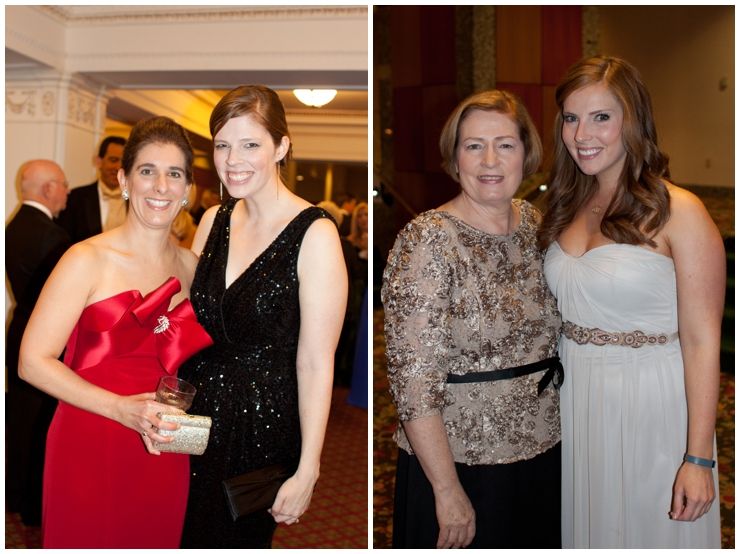 My favorite exec dress belonged to the VP Ball, Kristin. The red bow was just so perfect! Kip and I have both enjoyed our time with all the exec members and their plus ones. On Sunday morning, all of exec gathers for a brunch and to recap the night, and I think that was one of my most favorite parts. Maybe for Kip too because there was bacon and sausage.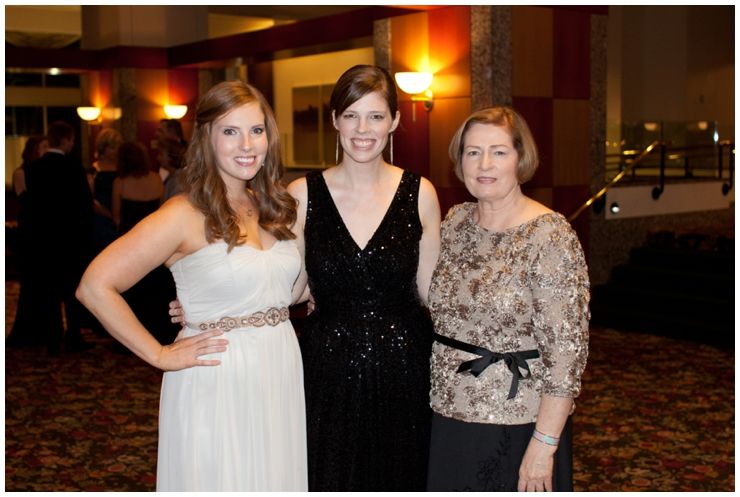 Kip has really mastered the art of the Luhrs Ladies group photo. So proud.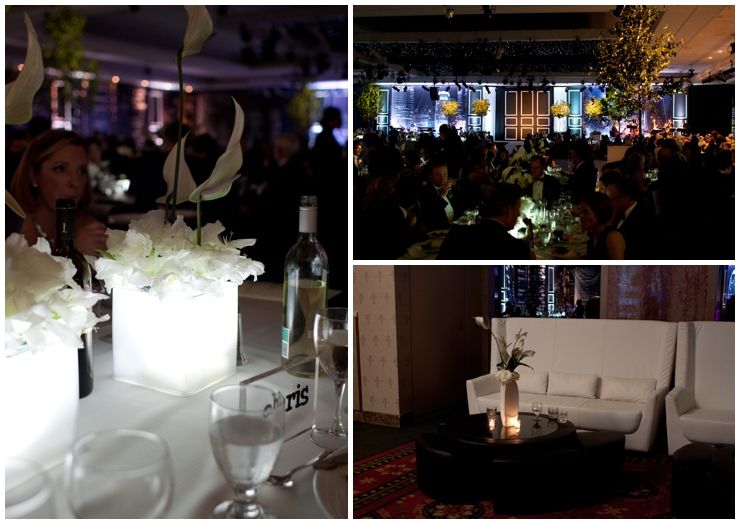 The inside of the ballroom was amazing. It looked like we were up on the twentieth floor of a high rise looking out at a city with huge city scenes hung on all the walls. I bet you are imagining something worthy of a high school prom. Stop, erase that mental image and replace it with FLOOR TO CEILING wall hangings. I have never seen anything like it. The president surprised everyone also with a gorgeous white dance floor which fit the theme perfectly. I don't have a picture of the BOTARs dress, but it was extremely flattering on everyone with a black top and full ivory skirt.
The tables were lit with these amazing boxes of gladiolas and calla lilas or hydrangeas. Even the tables were different this year with big rectangles instead of traditional ovals, and they were covered with beautiful long white and black tablecloths. The president had the brilliant idea to move a bar inside the ballroom for better access and set up a very hip lounge in the back of the room. These cool high back sofas and low tables with stools were a brilliant and purposeful addition.
Kip really didn't mind anything too much (except the gloves - that's where "it almost went too far!"), and I even talked him into dancing a few songs with me. Lauren was very busy the week of the ball as she worked as reservations assistant to be sure that over 700 people were in the right spots at tables. She's got a math and numbers head that made her extremely helpful to the reservations chair.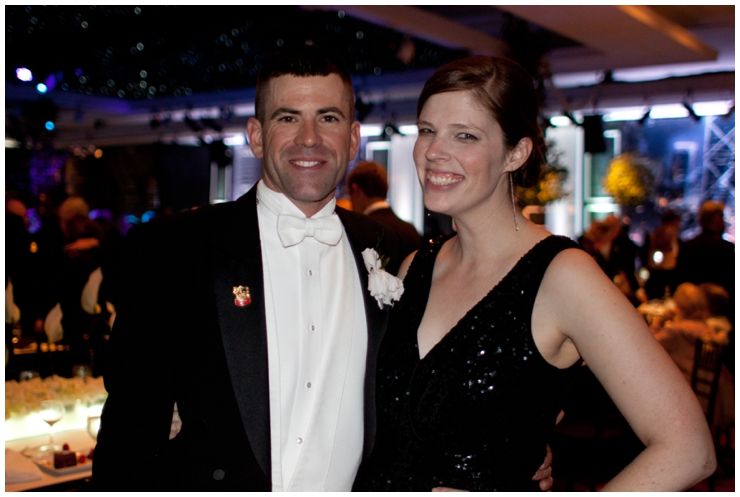 After dinner there was a big flash mob on the dance floor to the song "Happy." I had been secretly practicing by myself because I thought Kip would be so surprised. He will always catch me in the house dancing to a song on the TV! I don't know that he was that shocked because I didn't manage to pull off the "casual" walk to the dance floor. As Amy put it, I basically sprinted to the dance floor because I didn't want to miss a beat. Kip just also thought it was just "something we do at meetings!" I think we probably looked amazing on the dance floor, but I haven't seen video yet. I DO know it was so fun, and if you want to perform it at my wedding, I will send you the link.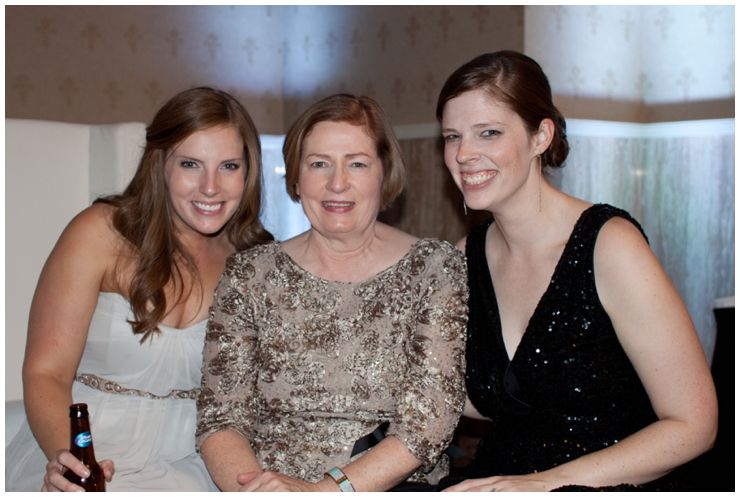 Here we are enjoying the lounge area at the end of the night! Mom and Lu headed home around midnight, and Kip and I made it to the after party with other exec members and all the BOTAR class. We are certainly not 22 anymore, so we mostly enjoyed the after party because of the chips and guacamole and a chance to sit down.
We had a fabulous time. I mostly kept saying, "Oh, on November 29th I need to remember this..." It's crazy that in less than six weeks, Kip and I will be getting dressed up again for our wedding! He'll wear a tux without tails and no gloves, and I think my dress will definitely be not black. Unless it never arrives, and then I might rent this one again. Just kidding. I love my dress, and it should be here any day now.