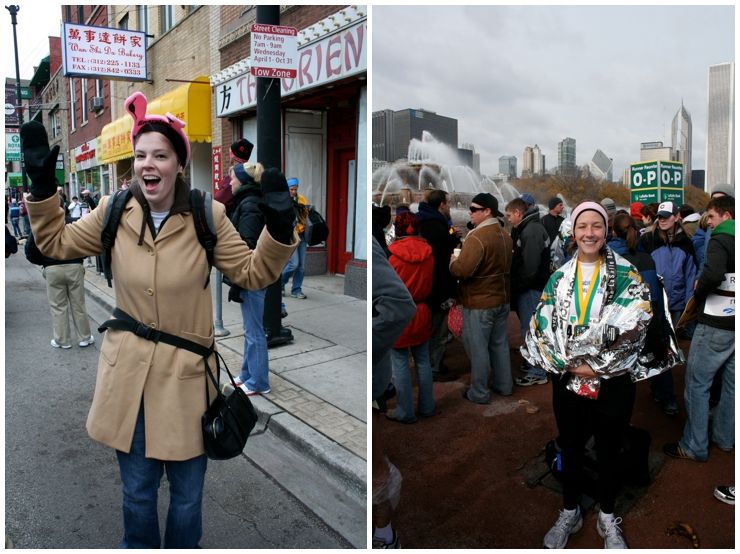 In October of 2006, I took a quick weekend trip to Chicago. It was my first full year teaching (and learning!) in KCK, and Jennie had just started grad school at Northwestern. She moved from California to Chicago and purchased a whole new wardrobe for life on Lake Michigan. Rachel and Sol flew in from Boston so that they could run the Chicago Marathon.
Because I couldn't take time off from my eighth graders, I traveled with everything I needed in a backpack. That's my reasoning for why I look so exceptionally awesome in the photo above. Jennie and I worked hard to track Rachel all over town and never saw her once during the marathon. The crowds are kind of ridiculous in Chicago, but they are also inspiring. I'm sure I cried and cheered and loved every minute of the marathon watching.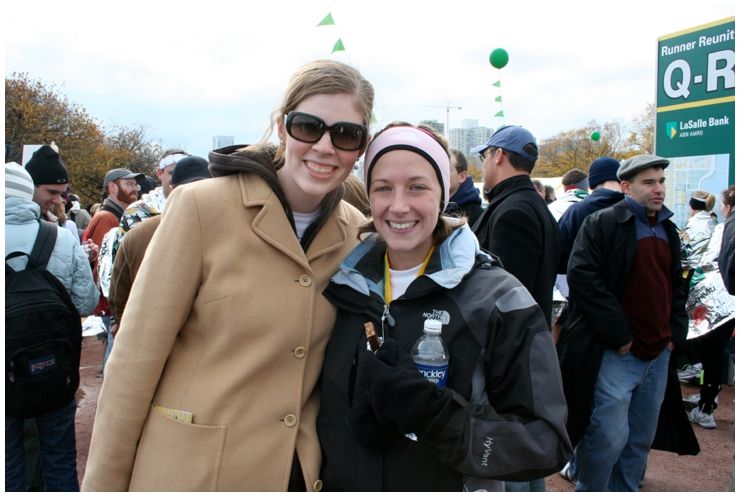 We did manage to find Rachel at the end of the race, and apparently the sun came out enough for these very large and ridiculous sunglasses. Rachel wanted a burrito after the race, and even though we were in a city known for deep dish pizza and fancy hot dogs, we obliged. Trump card: 26 miles. Then we took some obnoxious photos and all went back to our homes - the Scotts to Boston, Jennie to grad school and me to Overland Park.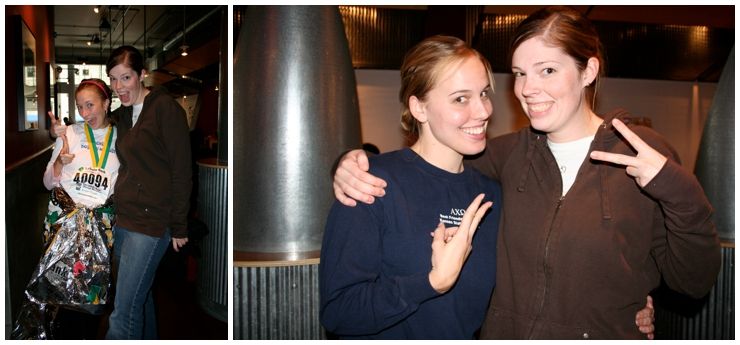 These photos jumped out at me as a tremendous flashback to how much life changes in 8 years. The three of us probably didn't ever imagine where life would go between now and then. Jennie still lives in Chicago with her husband, Joe, and Rachel has moved three more times to three different states. And Rachel and I were housemates for two years - something not even on our radar in 2006. We are waiting any.day.now for Jennie's baby #1 (c'mon already!), and I've cuddled and loved all three of Rachel's sweet baby boys. Rachel is getting ready to run another marathon (in New York City), and I'm getting ready to move for another time. But this time I get to move in with my soon-to-be husband.
Is there any question that the plans God has for us are far greater than what we can ever imagine? And I'm a big dreamer and doer. Loved this trip to Chicago in 2006 and love that Jennie and Rachel will be there with me as bridesmaids when I get to marry Kip in 36 days.