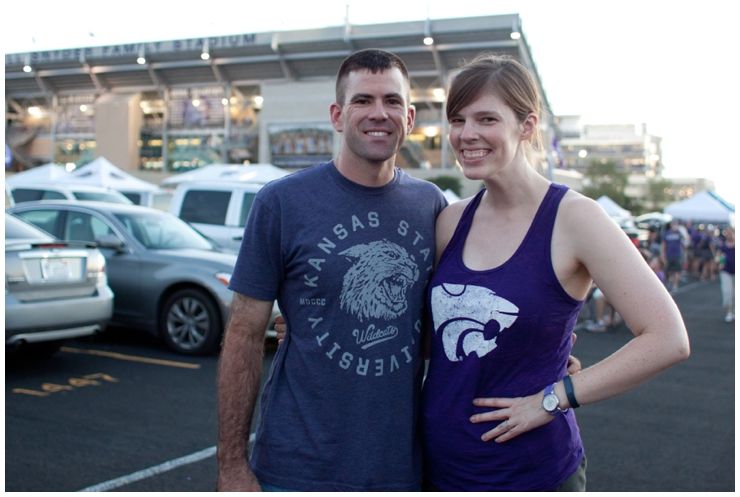 We've got a weird football year ahead of us. Technically Kip and I both have season tickets, but he'll only make it to two games, and I'll just be at two more than that. Four games! That's the shortest season for me since I moved home from Virginia. With one game already under our belts, it's safe to predict that the season will go very quickly. Our wedding is the same day as the last home game of the season, but we are already betting that day will be a Wildcat victory over KU.
The first game was warm, but we made the best of it and the Cats easily won. Thankfully, the Williebago was a cool refuge from the heat before the game. The Nortons were back with a tremendous spread of food and
lumberjack sandwiches
as we played Stephen F. Austin University whose mascot is the lumberjack. Kip and I made a special stop to grab Call Hall Ice Cream (vanilla and vanilla crunch) which everyone inhaled with homemade cookies.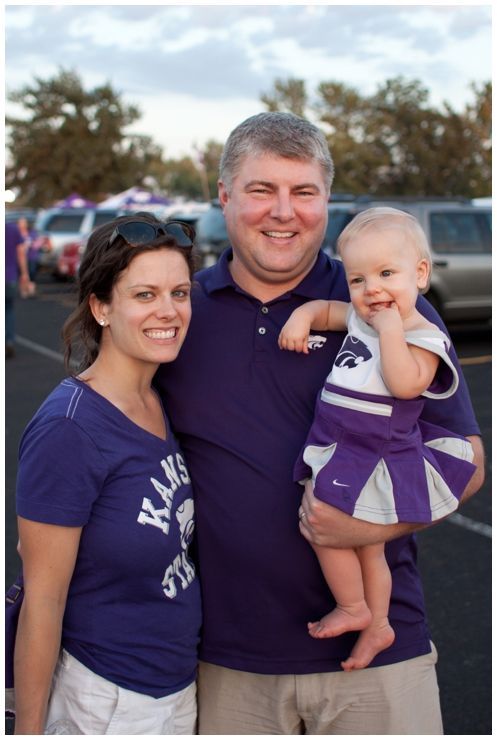 Kip will optimistically tell you that the team looked pretty good on Saturday, which is saying something because Coach Snyder doesn't show too many of his cards early in the season. As we drove home after the game, we listened to Coach's postgame interview. Here was our favorite part...
Reporter: Coach, why didn't Tyler Lockett play after the first quarter?
Snyder: Because I didn't want him to.
Reporter: Will he play next week against Iowa State?
Snyder: If I want him to.
And that's that.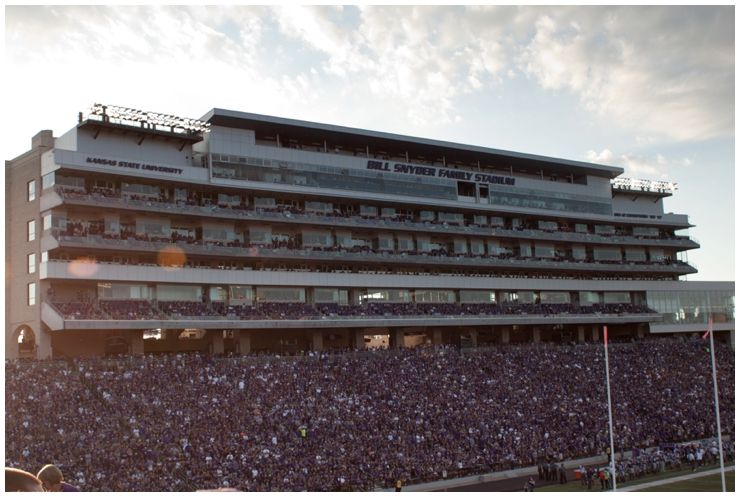 Kip loves football just as much as the Luhrs Ladies do, and we had a great time enjoying the game with our friends, my family and the sweet babies at our tailgate. The traditions of football season - the pregame routines, tailgate menus, halftime beers, really good people - make Saturdays something to look forward to and always a highlight of the weekend.