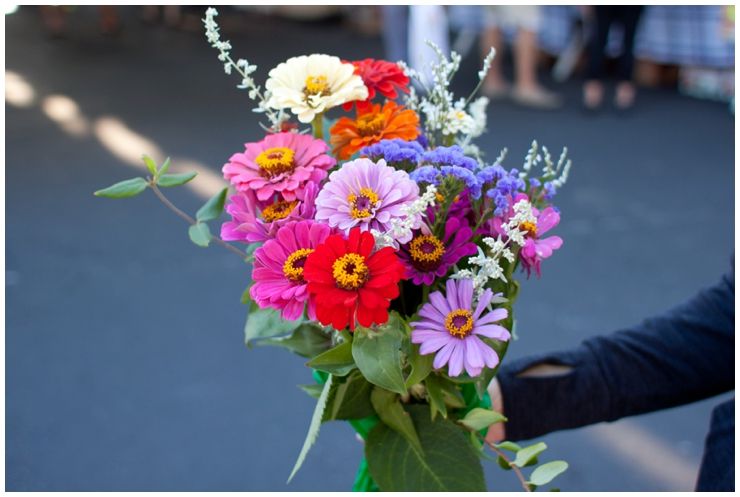 The temperatures over the weekend and the beginning of fall this week make summer seem so long ago, but really we were finishing up summer well into Labor Day weekend. The
first football game
delivered with the steamy temps and beating sun, and I still walked before work to avoid the hot afternoons all the way into the first week of September. The heat broke last weekend, and I pulled on a sweatshirt for Farmers Market in the morning. We didn't melt at the Greek festival, and our last training walk for the Plaza 10K was a lovely 65 degrees. Every year when fall creeps in with cool September days, I remember how much I love every single thing about fall, especially in Kansas City.
That's probably why I need the summer manifesto. It motivates me to beat the heat, find the fun things happening around town and take advantage of the long dog days of summer. Kip and I finished everything
on the list
, including canning a big batch of tomatoes and peaches. We also froze some peaches, made candied jalapenos, and slow roasted roma tomatoes to stock the freezer. I squeezed in five batches of homemade salsa as well which I mostly eat by the spoon in my lunches. It's that good.
Next summer I will live almost exactly five miles south of here in our house, and we'll be married! We won't be planning a wedding,
gearing up for BOTAR
, but I might take another grad school class. I think the summer manifesto will still be fun to draft in late May because it balanced out fun things for me to do on my own, with Kip, and with friends and family around town. Depending on how much we love all our preserved food this winter, we'll scale back or ramp up our food preservation. My money is on even more obsessing canning. Maybe we'll go on a trip since we mostly stayed here this summer, or maybe we'll find more things to love about KC. We definitely experience four seasons in Kansas, and while summer was good to us, I'm so excited about fall. Football, the American Royal and Bob's 47, and not to mention a wedding. Fall looks pretty good from here.