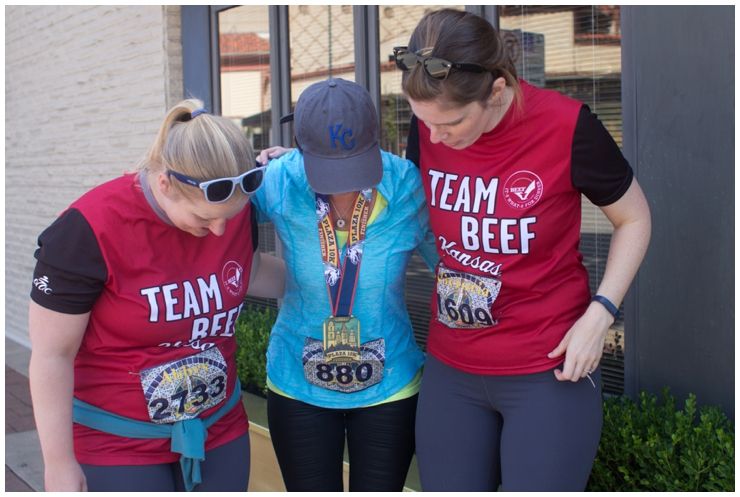 I have looked at this photo of Abbey, Kate and me from the Plaza 10K enough times this week that I feel like I should have figured out by now what exactly we were looking at, but I still have no clue. We walked a race while Rachel was here, and it was a long one. Walking 6.2 miles is no small feat, but we actually trained for it with long walks - 3, 3.5, 4, 4.5, 5, 5.5 and 6 mile walks - in the weeks leading up to the race! I admire people who are runners. As for me, I'm a walker. It's more my speed.
Rachel shared some of these photos last week on her
post
about training for the NYC Marathon. I've seen Rachel run marathons in Pittsburg, Oklahoma City, and Chicago, and I always get a little bit sad when she runs one without me there to cheer her on. Getting to New York the first weekend in November wasn't looking super easy this year!
It was so nice to have Rachel in town to throw a lovely shower, but also because the ladies in my life make my world a brighter place. Don't get me wrong, the shower was off the chain and amazing. Just wait till you see all the detailed photos of the party! But the shower was also a wonderful excuse to spend a great amount of time with people I love, who have loved for me and cared for me for a long time.
Rachel and Katherine are two of my first K-State friends. That means we've been taking really special photos since fall of 2001...these photos on the Plaza are par for the course.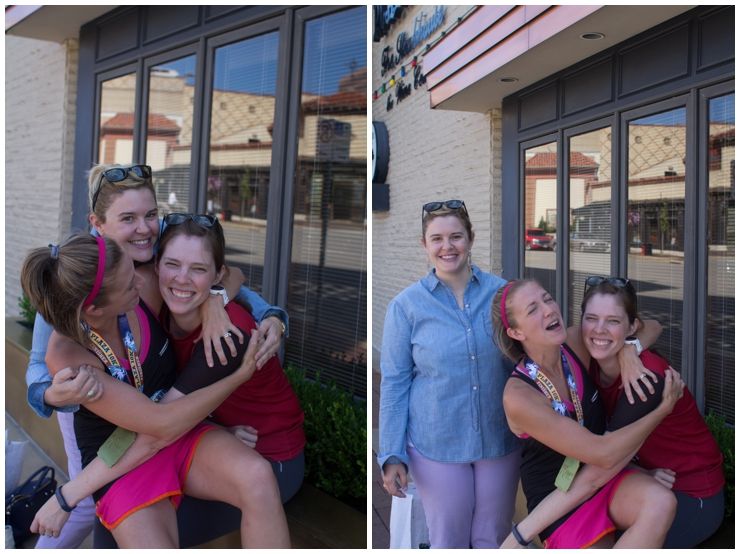 Rachel and Katherine both arrived on Friday afternoon, and we organized a big last minute dinner with some friends, kids, spouses at BRGR. We all bunked at my house which meant that each day was full of good conversation, old ridiculous stories, and a sweet baby! I was thrilled to host Katherine's baby Isaac as well. We got to hang out so much and finished off the visit with a lovely, boozy brunch on the Plaza after the race without any kids and husbands. This weekend was one for the books.
This girls sleepover marked the final hurray for house guests in my little bungalow. The next time house guests come to town and need a place to stay, I will be married and living five miles south of my current home, and I'll have a guest room to offer them with their own bathroom and an actual bed (not an inflatable mattress). The little house on Ash, sweetly nicknamed "The Clubhouse," has been so very good to me and so many good friends have filled it up for over three years.