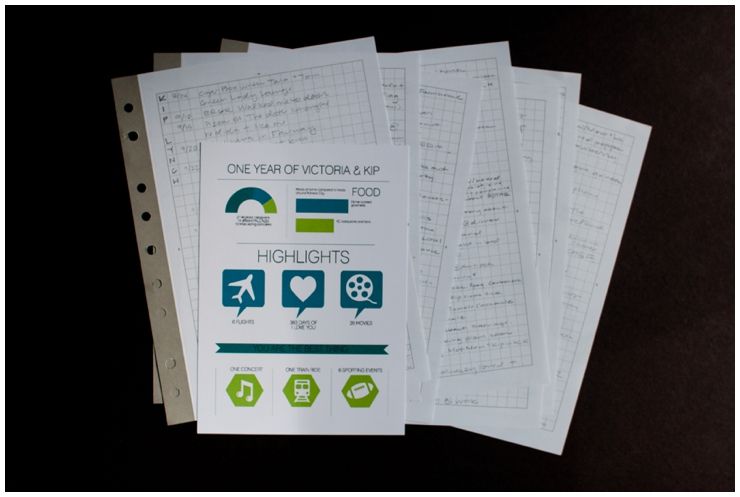 For some reason after my fourth or fifth date with Kip, I started writing down what we did on our dates. Movies, restaurants, what I made for dinner, etc. I used some pages in the back of my
organize my life binder
and made a really casual list. I have no idea why I started, but as the pages filled up, I am grateful that I decided to start this project. Kip and I both enjoy looking through all the days together and remember really fun things, some learning experiences and all the delicious food. Reason #45862 Kip is perfect for me: he didn't think it was weird.
When we celebrated the anniversary of our first date, I counted up meals, movies, #kiptoria instagrams, and the number of pale ales we've tried. I couldn't begin to estimate the pounds of butter and coffee consumed. Our highest frequency meal is pancakes, probably with bacon, and we were both surprised the number wasn't actually higher! It's probably only interesting to us, but it was a sweet reflection of our first year. Piktochart made it really easy to put it all together, and I printed it as a 5 x 7 card for Kip.
We went to brunch at
Cafe Sebastienne
and had the loveliest time celebrating the very first year. I told Kip we'll swap in this anniversary for our REAL anniversary in three short months, so we made the most of the end of round one.