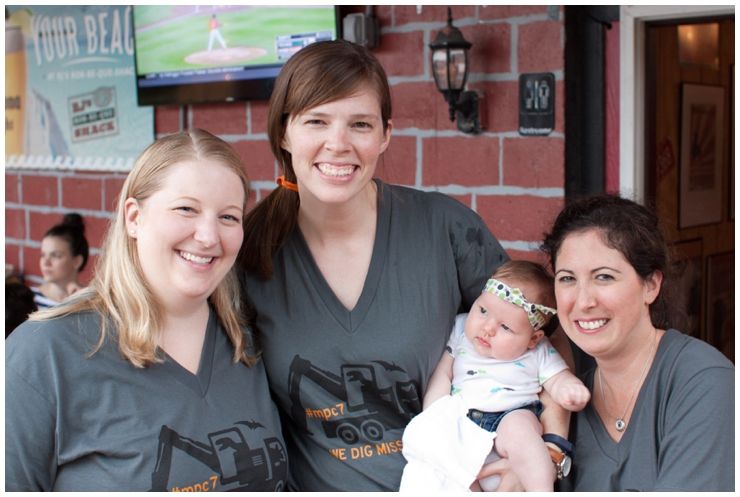 Some years the Mission Pub Crawl swells up to as many as 40-50 people throughout the night. Year seven was definitely smaller, but it was definitely still a delight and a tradition that lives on. We sold 29 t-shirts, including eight to people who couldn't join us for the evening. And two of those people were toddlers who needed a shirt to match their parents. That's what happens when you still have a pub crawl in your 30s. Thankfully Lauren's friends were along to bring the average age down of the pub crawl participant.
I'm a huge fan of ordering t-shirts from
Acme in Lawrence
- it's like the t-shirt store Threads in Manhattan. They will let me design, send the files, and then they will print on whatever I want. Even if that means half v-necks, half crew necks, a baby onesie and two toddler shirts.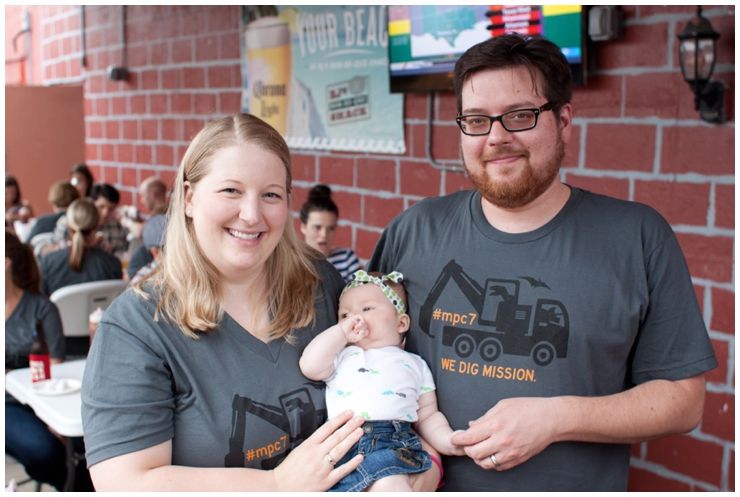 Five years ago for #mpc2, Mission, Kansas was under construction. Our shirts featured an adorable dinosaur drinking a beer with the catch phrase "We dig Mission!" Five years later Mission, specifically Johnson Drive, is under construction again. The dinosaurs are back on our shirts, and they brought construction equipment with them. Kip would like you to know this is not a real piece of construction equipment, but I picked it because there was room for more dinosaurs.
I didn't pull the camera out very often during the night, but I promise there were lots of friends there. Mom joined us for dinner and her first trip to the Keyhole. Two babies born five days apart, Leo and Vera, joined us for bbq at RJ's Bob-be-que as well. We enjoyed Kip's first #mpc and my last #mpc where I could walk home at the end of the night.