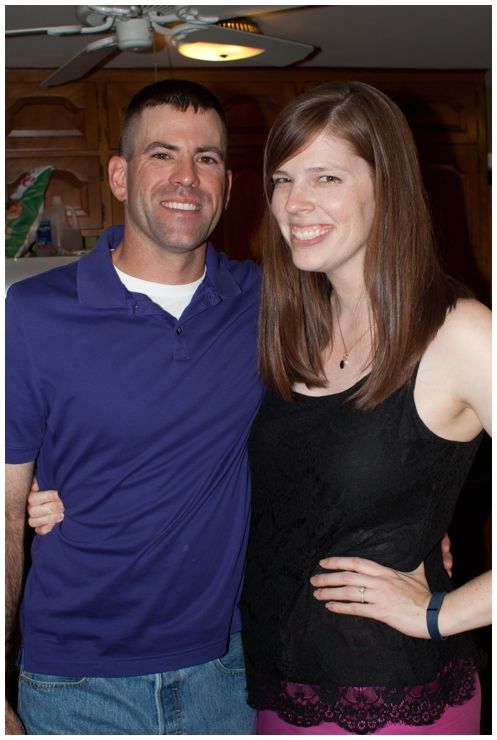 Party #2 in our wedding season was a couples beer shower thrown by the Strubes and Andersons. Erica and I actually started talking about this party a long long time before Kip was even on the radar, and it fit "Kip & Victoria" perfectly. We both LOVE really good beer. Instead of a traditional stock the bar party (Kip doesn't drink wine or cocktails), the theme was just beer. Guests brought us sweet surprises from our registry and/or beer, and boy were we blessed by their gifts! Kip has a "beer fridge" in the garage at his house, and all the new beer inspired him to deep clean it with bleach. So now we've got a sparkly clean fridge full of delicious beer. You guys, I love him. Deep cleaning the fridge is one of my love languages.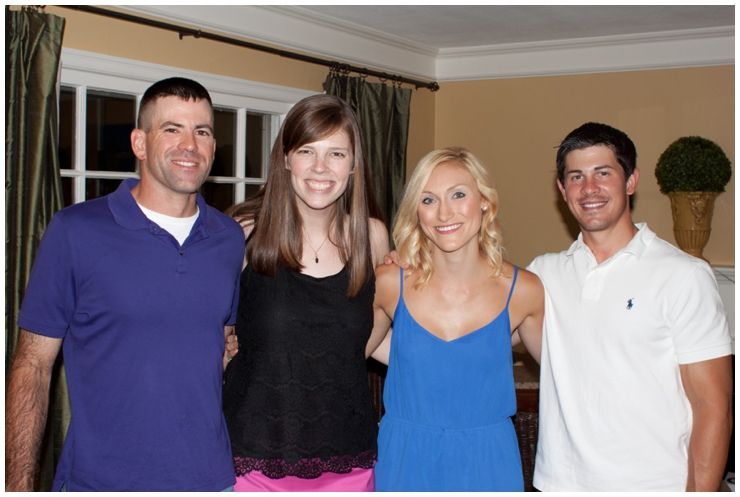 Sasha and Mike drove up from Derby to be there for the shower. My only first cousin on my mom's side is very dear to me, and it meant so much to Kip and me that they could be there to celebrate with us. Spending so much time with family and friends has definitely been one of the best parts of the wedding prep!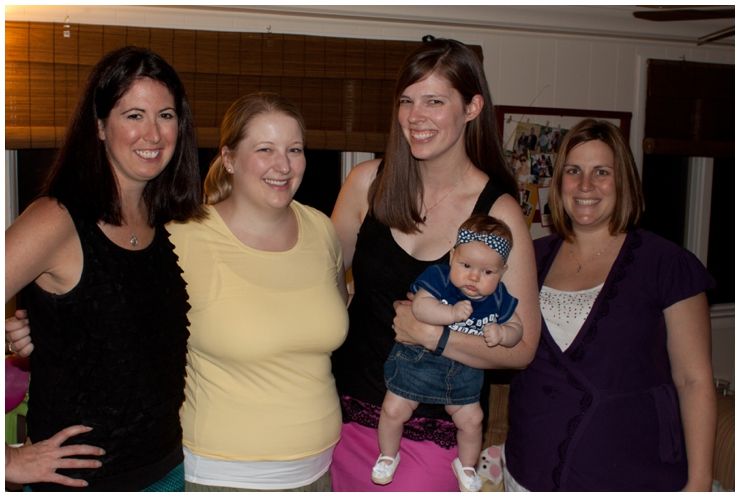 The girls from book club were there with their husbands. And baby Vera, dressed for another Royals win. If the Royals could win the World Series this year, it would make this fall EVEN BETTER.
Dereck was in from Chicago which allowed us to recreate a very favorite photo of the six of us that was taken at Jon's law school graduation in 2009. It's hard to believe it's been over five years since that photo!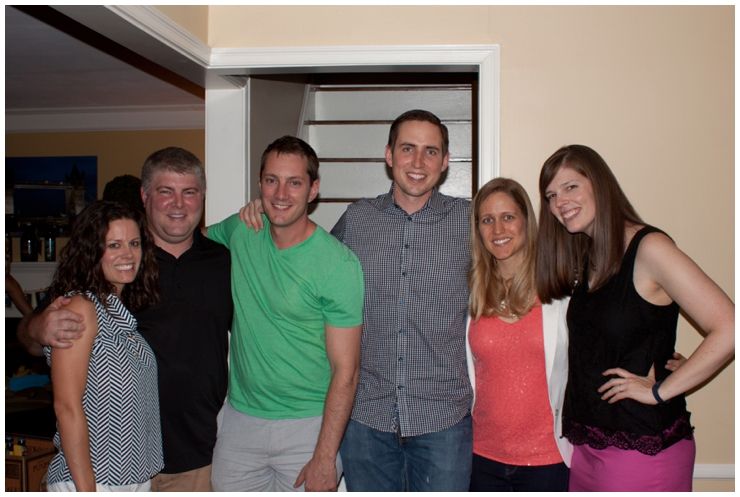 The evening's events were simple and perfect: drink beer and enjoy great company. Ashley brewed us a beer, and true to form, it was perfect. Every one of the guests got to try it and raved about how good it was! The hosts prepared fabulous savory and sweet foods including homemade pretzels and jalapeno popper dipper that Kip single-handedly ate half of by himself. To be fair, I refuse to disclose the number of pretzel bites and rice krispie treats I ate while chatting with friends.
We had a fantastic time. Mixing up some family, a few of Kip's friends, adding in some other couples and all the book club husbands made for a fantastic party. Just three more months till the big day, and we are thrilled all these folks will be there to celebrate with us. A huge thank you to the Strubes and Andersons for hosting and doing such a fabulous job. We both feel so very lucky.