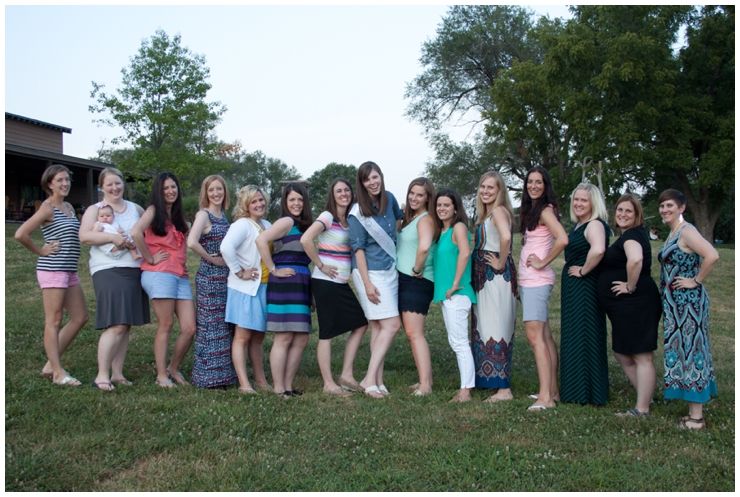 This cast of characters traveled from near and far to celebrate my bachelorette a couple weekends ago at the Circle S Ranch. We had so much fun celebrating Abbey's
bachelorette
there in 2012 that it was an easy choice for us to have a sleepover back at the ranch. It was actually on the books as a "book club sleepover" a few months ago, but it morphed into a bachelorette celebration after we got engaged. It was so nice to have fourteen of my friends gathered together in one place for the night - I am exceptionally lucky to know these women.
Jennie and Rachel both flew in for the weekend. Jennie had the worst luck and spent about 12 hours in the Chicago Midway airport before arriving in the middle of the night late Friday. Rachel made her connection in Dallas, and we picked her up at the airport before heading straight to the Circle S Ranch.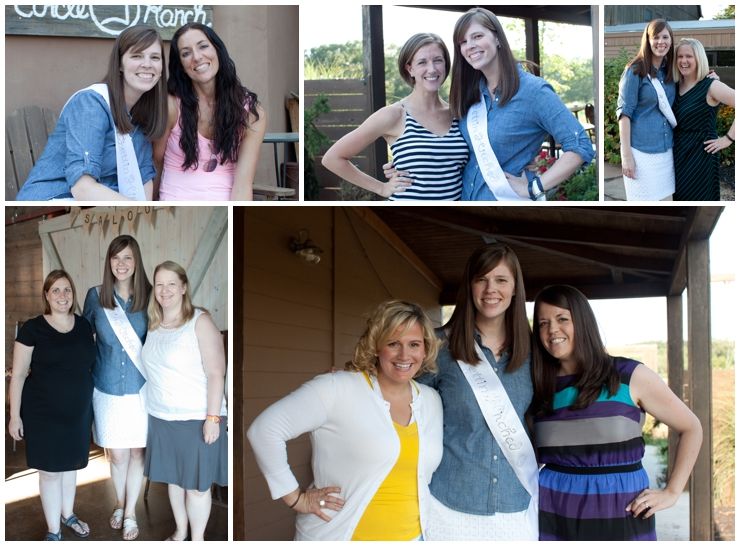 Even though Rachel and Jennie flew in from out of town, Vicki may win for "furthest trip" because she just moved home from Serbia. We had the whole book club there plus Rachel, Jennie, Jesi from Manhattan and Allison from Kansas City. There was much to catch up on with everyone together in one place.

My sister, Kate and Jennie were fabulous hosts. I don't think you can read the sash well, but it says "Gettin' Hitched" which is more than perfectly appropriate for a bachelorette at a ranch and a gal marrying someone who wears cowboy boots 360+ days a year. On the last five days of the year, Kip doesn't always change his shoes after church. He is NOT planning to wear boots on our wedding day or to the BOTAR ball even though I would be okay with both. Kip feels strongly that boots should be brown, and both of those occasions would require black boots.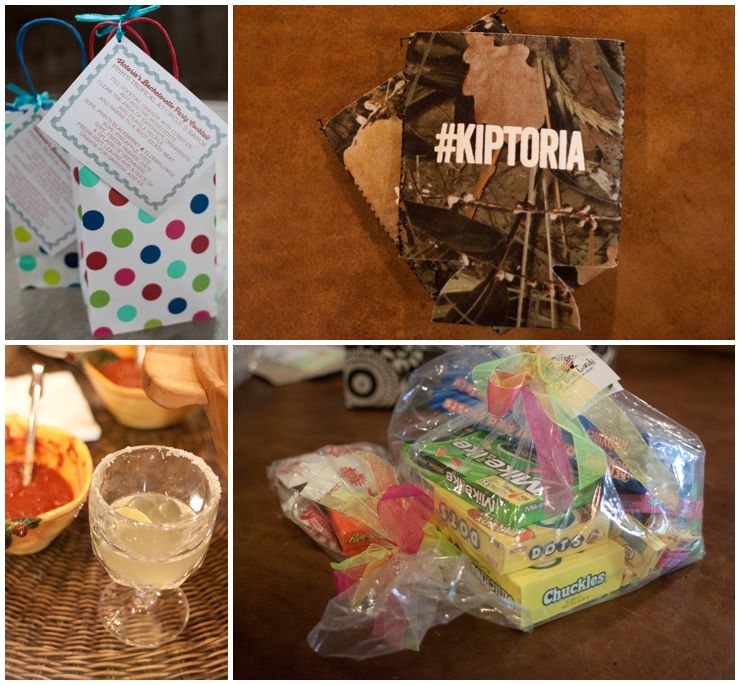 Lauren (with Rachel's design help) ordered some sweet camouflage koozies to keep our beer cold with the hashtag we love, #kiptoria. Andrea, one of my bridesmaids who couldn't join us from NYC, sent a HUGE package of candy. I think we opened it before dinner, and there wasn't much left by the end of the night.
The light was really pretty, and the temperatures were so nice that we took lots of photos. It was so cool for August that we could even enjoy special cocktails Jennie planned outside on the porch. She made a twist on a Pimm's cup, and it was delicious! She also put together cute s'mores bags with the recipe for the Pimm's cup tied to the outside.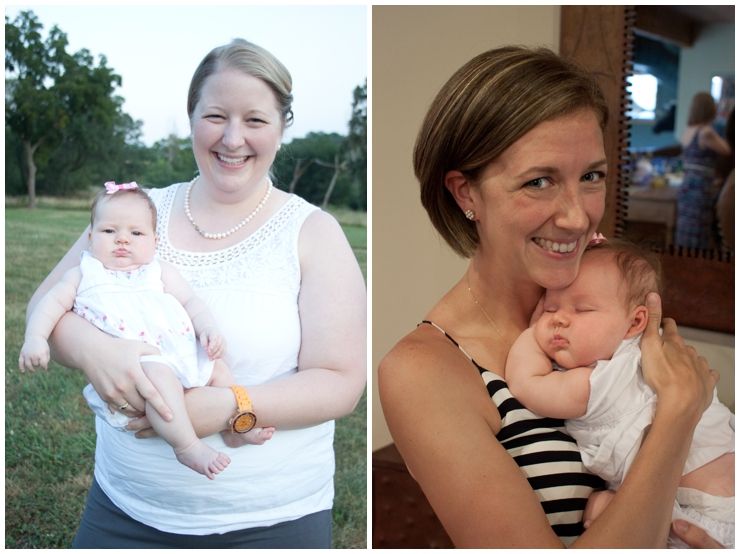 Baby Vera was just two months old and came along for the girls' night. Rachel is wishing she would have both a daughter and a baby in the 97% percentile sometime. Vera was a champ.
Circle S has these ladies sleepovers down to an art. They start by serving margaritas, chips and salsa, and this time they threw in delicious bruschetta either loaded with figs or heirloom tomatoes. They grow both! We were amazed and ate as quickly as they brought out the food. For dinner, they serve a Mexican feast, and we were all obsessed with the homemade tortillas we filled with fajita fixings.
We used a fence post and the timer feature to capture this gem.The photographer we use for BOTAR events always says to put your faces as close as possible, and that's what I told them for this shot.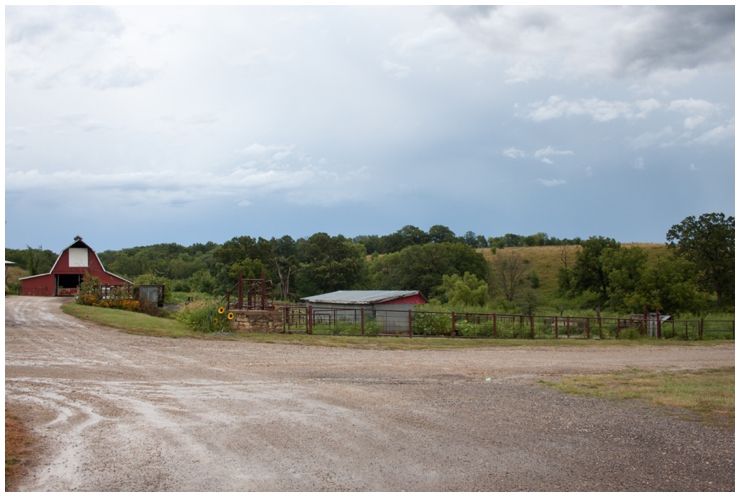 We stayed up late talking, playing
LCR
(my favorite!), and drinking some more beer and wine. There were many moms in the group, and everyone was looking forward to sleeping through the night and sleeping in a bit in the morning. We woke to a cool, rainy morning. It poured off and on as we drank coffee and ate a big hot breakfast before heading home.
Sometimes the bachelorette party is the last thing before the wedding, but in my case it was the first activity to kick off the wedding season. I thought it was perfect. I loved getting to celebrate the start of this really exciting time with people that mean so much to me. From here on out, everything is spaced three weeks apart, exactly. We're celebrating again in a couple weeks with a beer party, then there's a shower in September here in town and even a tailgate celebration too!