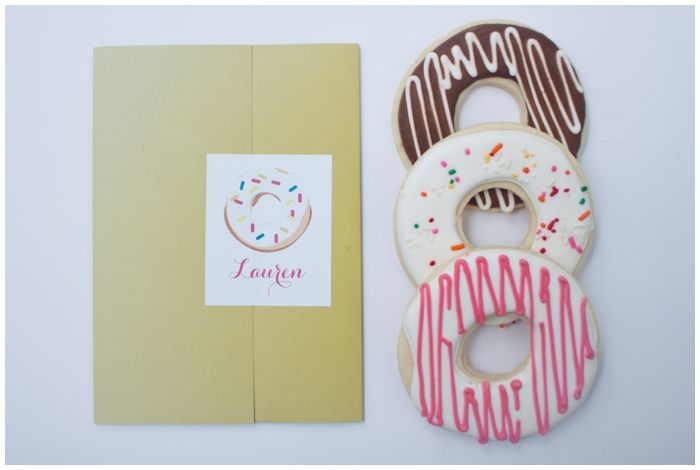 I'm super lucky to have really truly amazing friends. All of my best friends in Kansas City are from my college days, and I also have two special best friends who live elsewhere in the country who have been friends with me for EVEN longer. Middle and high school years are tough, but when you make friends that stick with you through the years and across the miles, you keep them!
When it came time to make a bridal party plan, Kip was really concerned I might have nine or ten bridesmaids. He was picturing the softball team from A League of Their Own, I think. I love my BFFs. I talk about them all the time - or I talk to them all the time! It was really tough to decide what to do, but I ended up with one maid of honor (sister Lauren) and four bridemaids.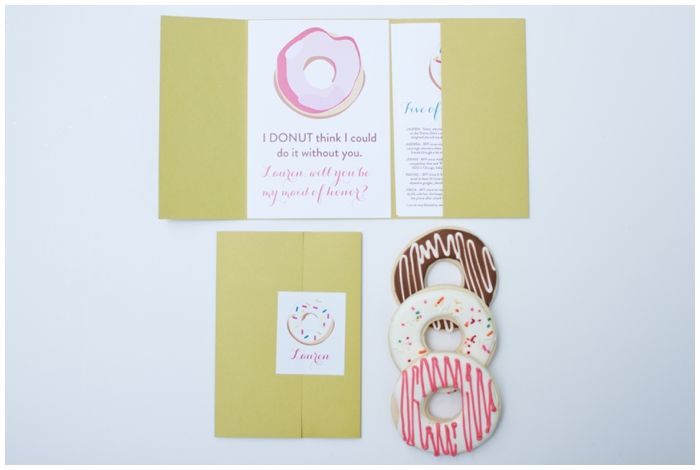 Only Lauren and Erica are local, so I wanted to send a special surprise package to Rachel, Jennie and Andrea. This is normally a project that Rachel would have helped with, so it was extra fun to surprise her! I used Paper Source
folder enclosures
in chartreuse to match these great Paper Source donut
tea towels
. I made sugar cookies to match and frosted them like the donuts on the tea towel.
Mom helped me package everything up for mailing. Jennie and Rachel received theirs at home, but I had to send Andrea's to her office at Rockefeller Center. Pretty exciting to write out that address! I hear all the cookies made their arrival without breaking. Wrapping them up well and tucking in the tea towel for extra cushioning probably helped.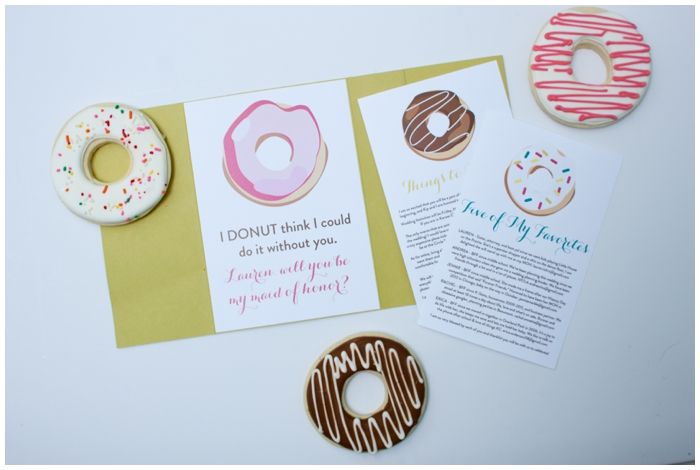 The donut idea was all my own, but the card idea I borrowed from a
blogger
I follow. I wrote little blurbs about each of the bridemaids and wrote a note about the big day in November. The two littler cards slid in the envelope on the side, and I attached the "donut think" card to the envelope itself before sealing it up.
I made some stickers and had my UPS store print them on a giant shipping label. They were easy to cut and sealed up both the envelope and the bakery box for the local deliveries. I took Erica's to church, and she thought I was bringing her husband a box of donuts!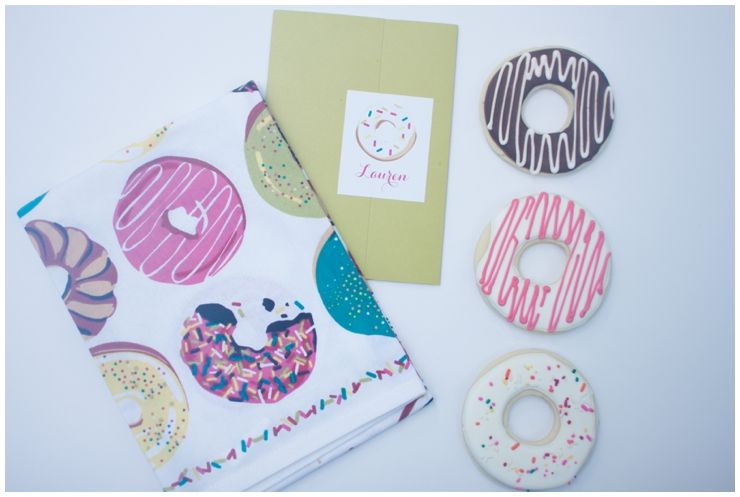 It was a fun project to secretly work on and a fun kickoff to good times with all these lovely ladies.
(Excuse the haze on this last photo - I wanted you to see it with the tea towel! For some reason when Rachel and I did a photo shoot of all the parts, neither of us noticed the classic KC humidity hanging around. I could save most of the photos, but it was a little rough for a few. But you get the idea!)