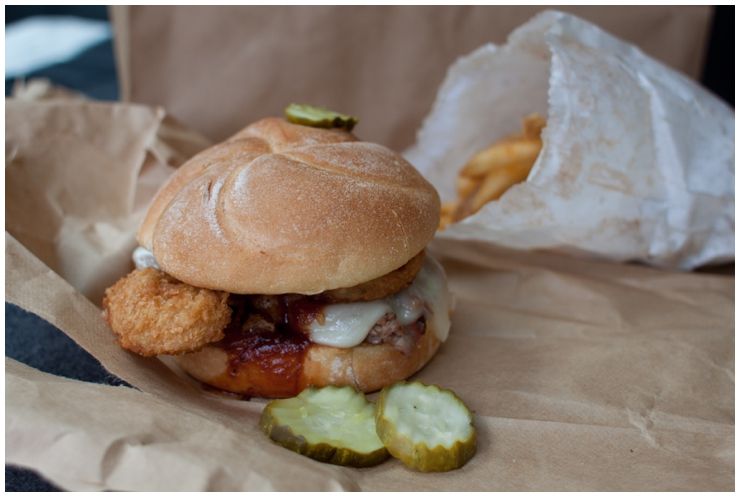 When we talked to some friends about going to
Q39
for the first time, they told us to order the Pit Master brisket sandwich. It's a lot like our favorite sandwich from
Oklahoma Joe's
, the Z-Man. Always up for a trip to Oklahoma Joe's, I delivered a Z-Man to Kip at work early in the week so it would be fresh in our minds for comparison. This is a sandwich for the ages with brisket (I always order it with pork), provolone, onion rings and bbq sauce. My mouth waters while I describe it.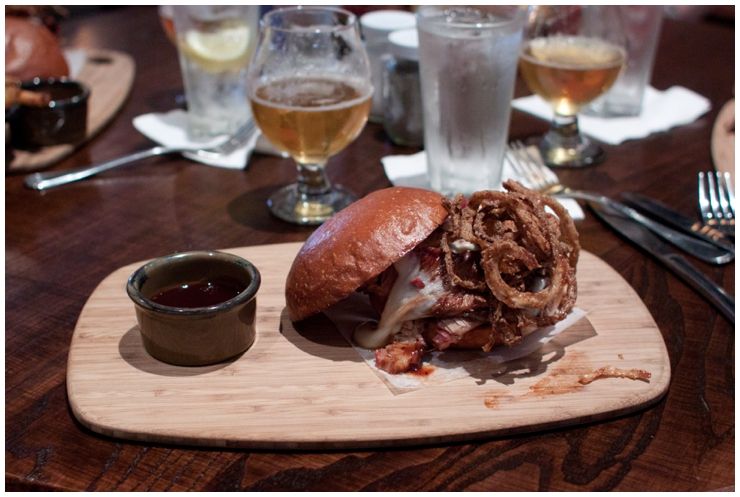 At Q39, the comparable sandwich, the Pit Master, is loaded with brisket, sauce, provolone, and onion
straws
. Kip and I decided to split one Pit Master and one "No Jackin' Around." The Jackin' Around sandwich features pulled pork, jalapeno jack cheese, and bbq sauce on thick slices of white toast.
Q39 definitely wins in the beer category with an impressive list of taps and bottles, and we ordered Tallgass Velvet Rooster from Manhattan (farmhouse ale like Tank 7). The beans were good, but OK Joe's wins hands down for their fries. As for the sandwich showdown, Kip and I both LOVED the Jackin' Around sandwich. It could be the variety of the thick toast or my preference for pulled pork over brisket. Pit Master was also very good, but we are Oklahoma Joe's people when it comes to sandwiches with onions and provolone on them.
The next time I go back, I'm totally having the Jackin' Around. I thought it was just amazing.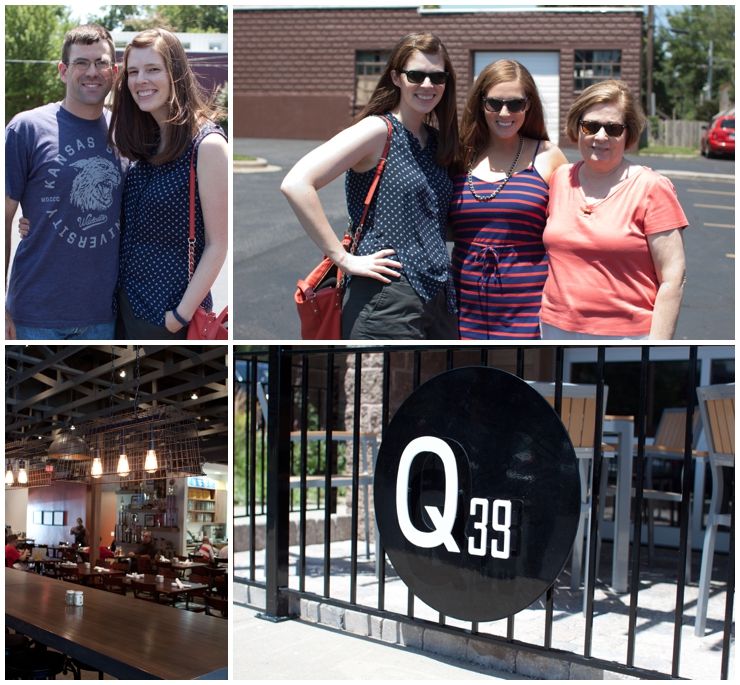 This is not a unanimous verdict, and I think my pals the Andersons would disagree about what's the best! You really should try it for yourself. Go ahead and call me first, I'd like to go back. It's a great BBQ location in a town that already has a lot of great BBQ locations. Q39 helps fill the need for nice, sit down BBQ that is done by people who know the best ways to make pork