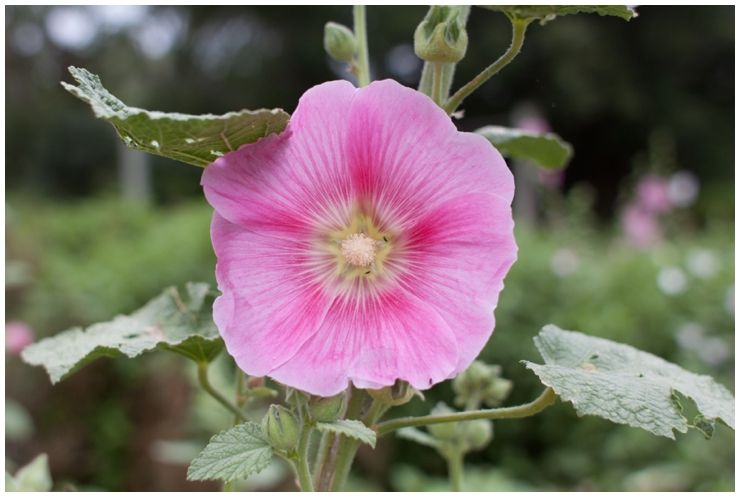 I took this photo of my grandma Virginia's gorgeous hollyhocks when I was in Jewell County a couple weeks ago. I thought it would be the perfect photo for a summertime check-in. We're making excellent progress on the
Summer Manifesto
list over here with still a month of summer still to go! It's been just gorgeous this week, and Belle and I have had lots of quality time hitting the pavement in the neighborhood. Sometimes I get sentimental about moving this fall, but then after we move we will get to explore new neighborhoods and chase new squirrels.
I've edited the list for this post to include things that were not complete when we checked in
at the end of June
.
Eat cheese slippers at Fervere.
Status:
DONE
. Go there ASAP for your own cheese slippers.

Walk to Baskin Robbins.
Status: NOT YET. But we did go to Murray's last weekend, and now Baskin Robbins feels less relevant. I don't ever crave ice cream, so that could be my problem. On the other hand, Kip eats ice cream 5-6 days a week. Maybe when he finishes the one currently in the freezer we will walk down there.

Read for fun.
Status: YES! And I read a book in July that I'll probably bug you to read too.

Celebrate my uncle's birthday with Mexican food at the Buffalo Roam.
DONE. We had the
best time
.

Take one online grad school class about the best new books in young adult literature.
Status: DONE. And with no class until Spring 2015, I feel like I have tons of free time! #sarcasm

Strawberries/blackberries/blueberries/tomatoes/peaches.
Status: 3 out of 5 so far. The deep freeze has strawberries, blackberries and blueberries in it. I canned strawberry and blackberry jam as well as blueberry and strawberry preserves. Mom made some delicious relish that we canned last weekend too! But peaches and tomatoes are still ambitious items on the to-do list.

Beat Kip at Putt Putt. Or at least PLAY mini golf with Kip.
Status:
DONE
with an asterik. I didn't win but man did I make him nervous and kept the game close!
Okay summer, let's keep up the good work. Eating more ice cream and saving up some tomatoes/peaches is all that I have left. Pretty good odds we'll get those things accomplished before Labor Day!