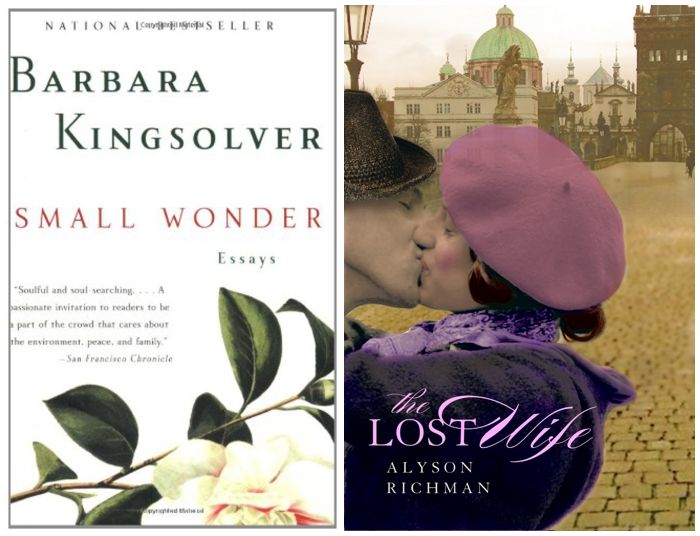 When I finished
Small Wonder
, I was struck by the power of careful, thoughtful words. I read it slowly over the past year, picking it up to read an essay or two in between other books. My friend from Virginia, Adrienne, thoughtfully surprised me with the book after I wrote about Kingsolver's gift with words in
Flight Behavior
. I read slowly for a year, but then in late April something moved me to read the rest of the book all at once. I found a few passages I thought our students could digest and discuss as parts of Socratic seminar. Other parts I read three times to make sure I understood them and other parts I read three times because they were incredibly beautiful. I cried through her letter to her teenage daughter and to her mother, and her essays about America in a post 9-11 world gave me plenty to chew on. If you pick it up, read it a little at a time to properly digest. If one essay has too much biology for you (Kingsolver studied the sciences in college), try another. The second half of the book is beautiful, and I will return to it. Especially those letters to mother and daughter.
The Lost Wife
came to our book club from
Ginny
in Wichita. It was a good love story and included fascinating parts about survival in the Holocaust and the camps that I hadn't heard before. There were interesting details about artists that formed secret resistance movements, and I know those appealed to members of our book club as well. It has a weird set-up in that we know a bit about the end after the first chapter. I read to find out HOW all the stories wove together, and it was a love story against all odds.