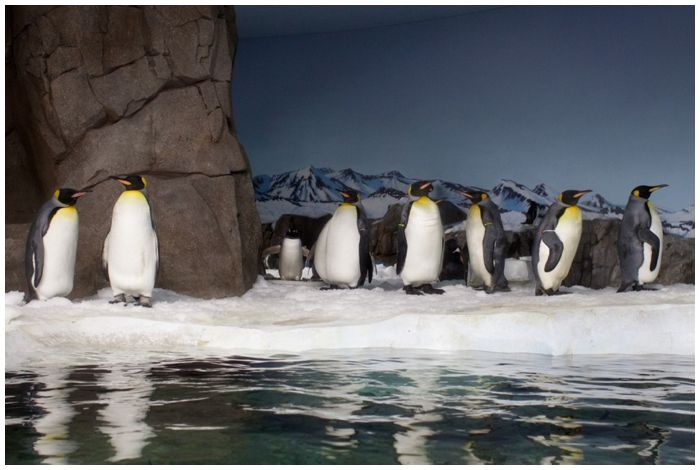 Picture overload ahead. Keep reading if you are my friend, love penguins or babies.
For Mother's Day, my mom, sister and I went to the zoo and the children's theatre at Crown Center. Yep, we're grown-ups, but this was a perfect Luhrs Ladies outing to celebrate all the awesome things my mom does for us! We started the night at the "Party with the Penguins" celebrating 100 years of the Junior League of Kansas City, Missouri and their large anniversary gift to the penguin exhibit.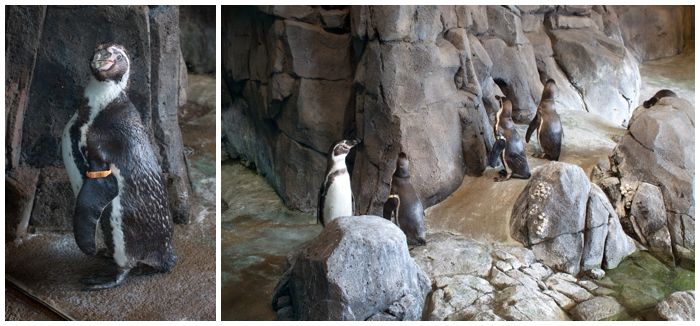 We hadn't been to the zoo in ages, and we kept our exploring to mostly the penguin and polar bear exhibits. They are both INCREDIBLE. We heard the polar bear zookeeper talk, and we learned so much. Their paws can be up to 12" and they are incredible swimmers. Abbey introduced us to Floyd (above left penguin), and the penguin zookeeper taught us about the eggs they are currently hoping will hatch into baby penguins. We loved seeing the penguins in motion and also just hanging out. Such "cool" birds!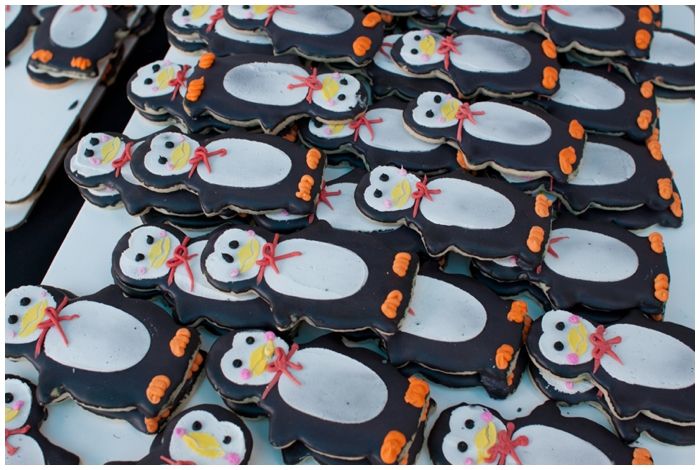 Junior League plans an awesome party - open bar, Gates BBQ catering and these hilarious penguin cookies. We loved sitting outside and enjoying a gorgeous evening and seeing so many people we know. It was definitely an event for multiple generations of Kansas City friends.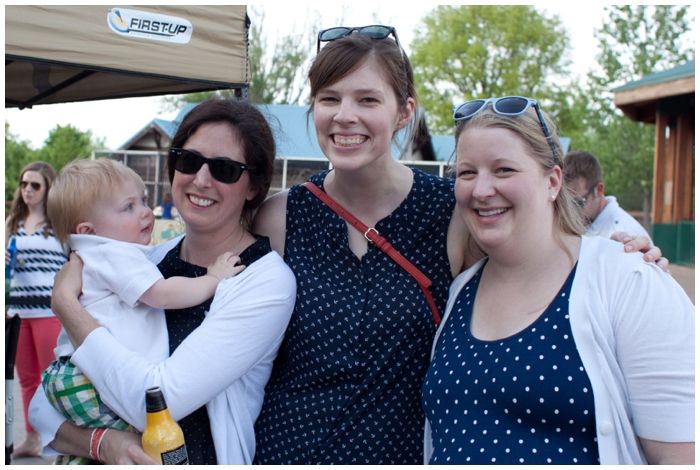 We found the Gasper family in the face paint line. Baby Robert looks at me like this when he is afraid I might keep him and his mother might leave him. For the record, I watched the boys a week ago, and we got along perfectly. He didn't cry once.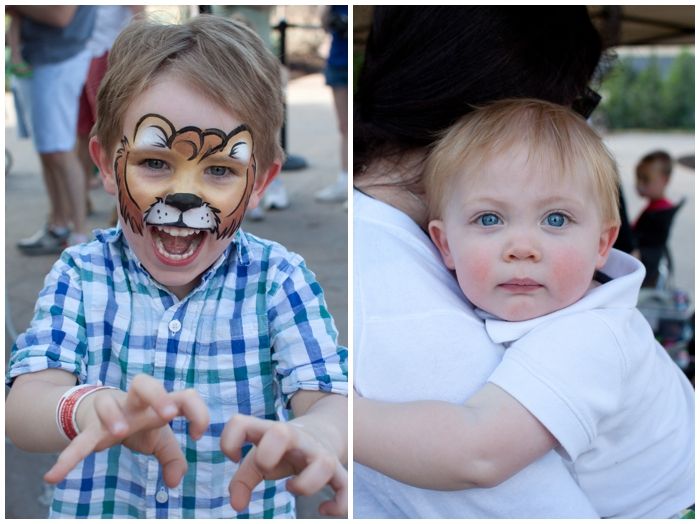 Gotta love these boys! James was a ferocious lion, in case you can't tell. Robert was just sweet.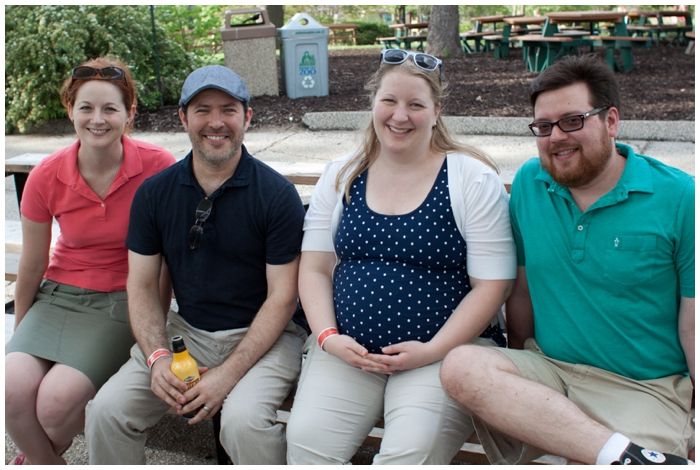 Our pals Traci and Joel were there, plus Abbey and Drew. We're ready for the baby to arrive!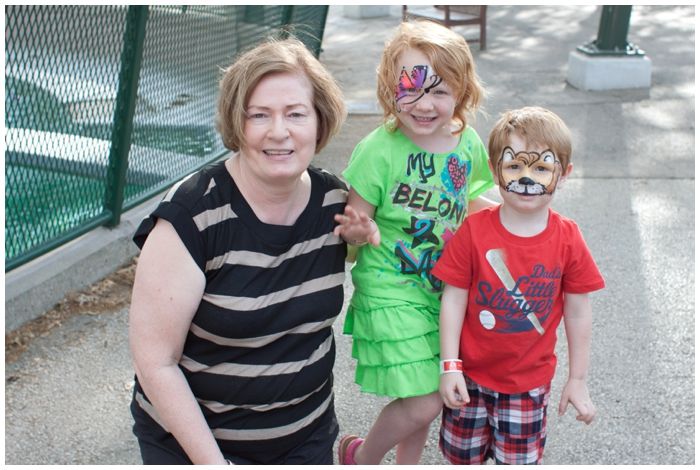 Karis was a floating butterfly, and sweet Cooper was way less camera shy after he got his face painted!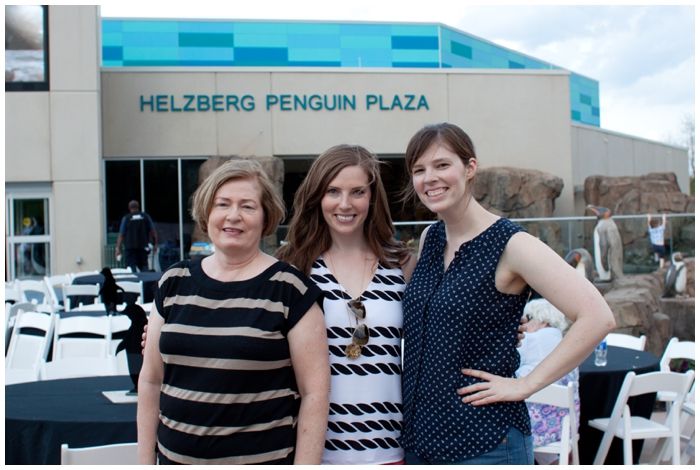 Luhrs Ladies in front of the penguin exhibit. It's really incredible if you haven't checked it out yet! It was breezy and a bit overcast but still very nice at the zoo.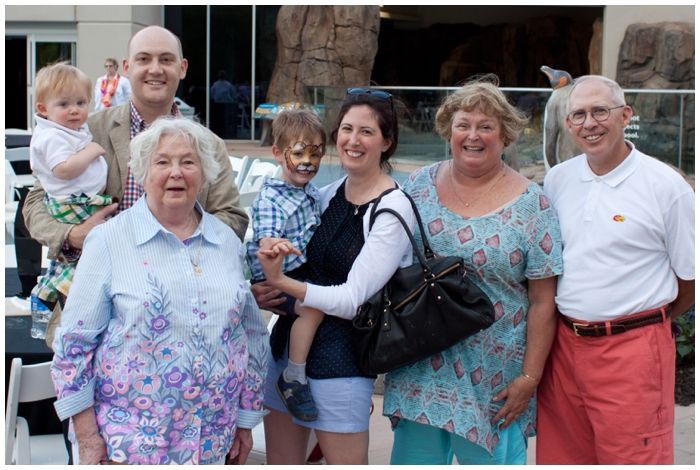 Four generations here - and everyone looking at the camera. WIN.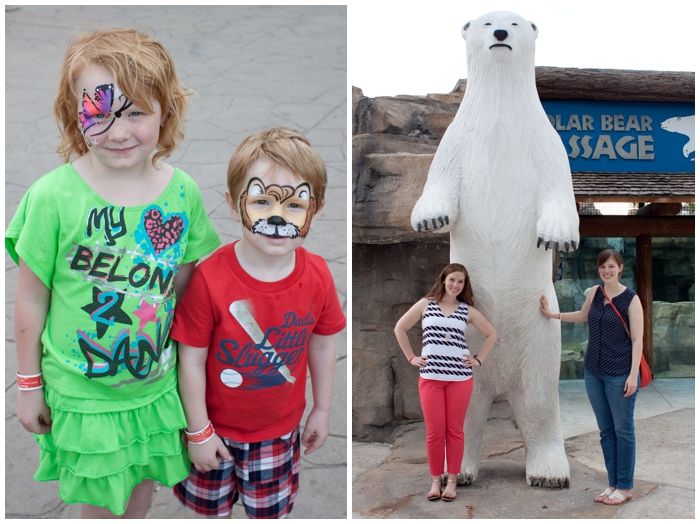 After our time at the zoo, we grabbed cocktails at the Jacobsen in the Crossroads. We had dessert (again) as well before heading to Crown Center to watch Schoolhouse Rock Live. It's the fourth time we've seen it, it's a family favorite. It was the "rowdy sing along" performance for fans 13 and up, and we loved it. Just barely raunchy in a couple places and also updated for the times. Their take on "3 is a Magic Number" was my favorite. It was appropriate to sing along, which we would have been inclined to do anyways. If you love Schoolhouse Rock, you should see it. One more weekend down at the
Coterie
!