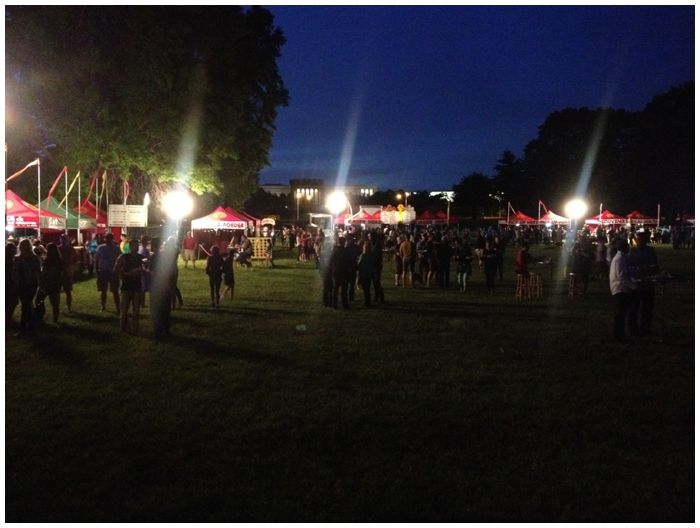 Happy last day of school! Last night we kicked off the summer season in KC with Clips of Faith down near the Plaza. (
Last year, here!
) This year, I have a slightly shorter summer - five weeks instead of six - but I still wanted to craft a manifesto to have as much fun as possible between Memorial Day and Labor Day. Because really, that's summer. It was
so fun last year to work on the list
, and I am excited to start tackling this one as well.
Eat cheese slippers at Fervere.
Walk to Baskin Robbins.
Eat at Foo's. Kip's never been, and it's so close to his house!
Eat lunch downtown.
Trip to Indianapolis to see Gabby graduate!
Take treats to Kip while he is working.
Read for fun.
Celebrate my uncle's birthday with Mexican food at the Buffalo Roam.
Have lunch with my sister on her lunch break.
Take one online grad school class about the best new books in young adult literature.
Strawberries/blackberries/blueberries/tomatoes/peaches
Beat Kip at Putt Putt. Or at least PLAY mini golf with Kip.
Make a cocktail at home. Thinking that this one might be calling my name this weekend. Back-up plan: Paloma's.
PS. I had about twelve more things on the list and cut it back
after I read this pos
t. Some of the stuff I cut was obvious - eat local veggies and grill out. Some of it might still happen, and that's a-ok too. 2013 had 20 items, so I cut back in general. And the other class I planned to take this summer was abruptly canceled, and I took that as a sign to
just do less
.