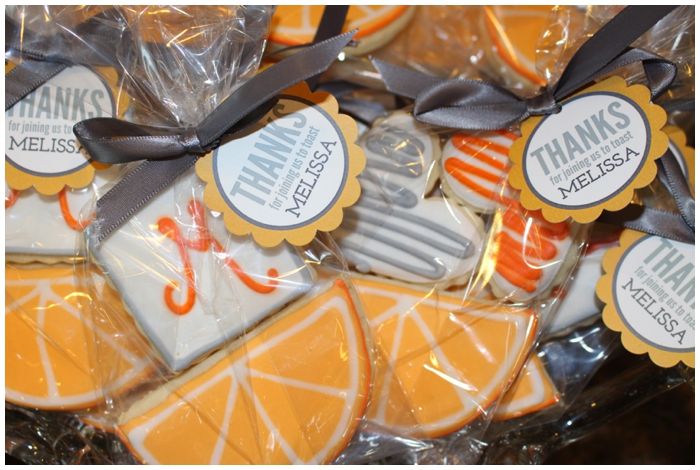 Running a small Etsy/internet business provides Rachel and I a way to connect with new customers all the time. However, the biggest blessings in the business is definitely connecting with old pals via
facebook
,
Etsy
and
Instagram
. A friend from high school and college reached out to have me help her with the whole bridal shower, even the cookies, and I was pleased to help. And so proud of how everything came together. I obviously wasn't at the event but am glad to have these photos to share with you!

The shower was in DC, a fabulous bridal brunch with catering by Dean & Deluca. I'm so jealous of the whole shindig. We made little "recipe for a good marriage" cards, and the hostess ordered pencils from one of my favorite
Etsy shops, the Carbon Crusader
. (If you click over to check it out, be forewarned. You'll spend a lot of time looking at ALL your options. I want
these
and
these
.)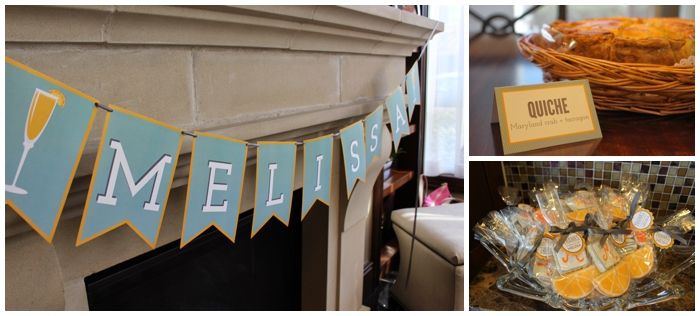 My mouth drooled while I made all the food labels for the Dean & Deluca deliciousness. I also loved the simple banner with the mimosas on the end. The colors were muted and classy, and the orange slices have to be some of my favorite cookies to date. They actually weren't as tough as they look!

The invite isn't an RV original, so you won't see it in our shop. I like the challenge of starting from scratch and making a whole party pack for someone, but it's also easy to jump in and just do parts of the party decorations. It can be easier to match a "vision" for a party that way. The "how well do you know the bride?" game had the BEST questions on it. Some about her hometown, the groom, their relationships. I loved it!
Whenever our students wrap up a paper they write, they tend to say, "In conclusion..." even though we tell them NOT to every time! I can't resist it now. In conclusion, buy some pencils,
order some cookies
and
parties should be fun
.