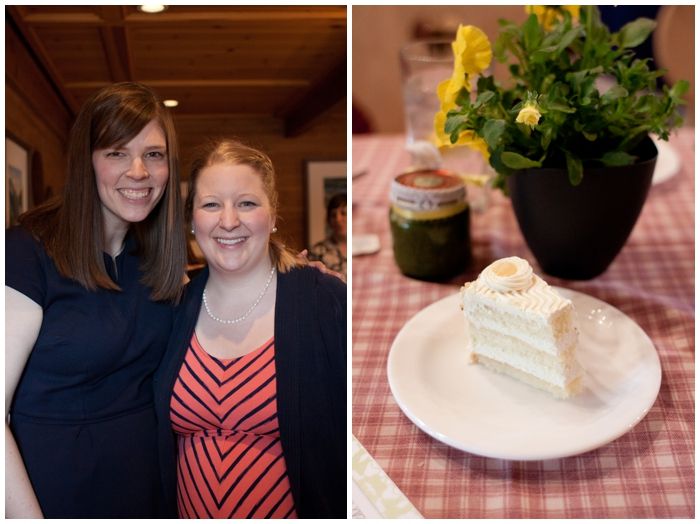 There are two babies due this spring in book club, and we showered the second one with love and sweet gifts on Saturday afternoon. Abbey and Drew will be new parents later this spring, but they don't know the gender so their gifts were gender neutral. And awesome. I wish I had as many local sports team shirts as this baby will!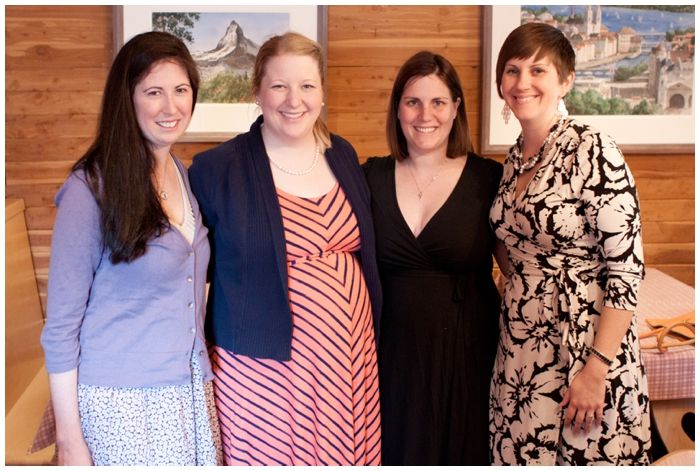 The shower was hosted by these lovely ladies at
Andre's Confiserie Suisse
(known to locals as "Andre's") on Main Street. Several of us Kansas City locals had never been, so it was a total TREAT to get to enjoy the tasty pastries and fancy desserts. They don't mess around with chocolate at Andre's. Our dessert options included some non chocolate options as well, and I think even non-chocolate lovers were pleased. (I don't know if there were other non-chocolate lovers present, but I'm always thinking of my sister.)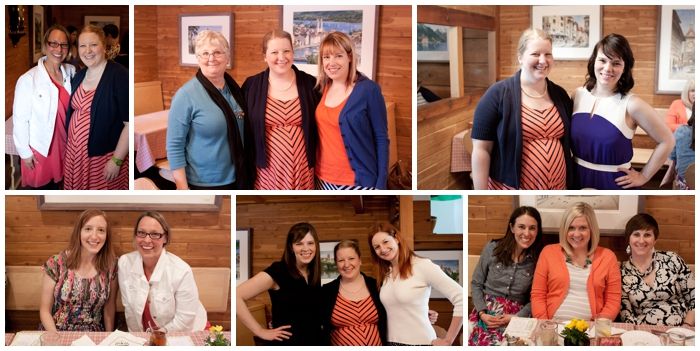 Saturday felt like had arrived in Kansas city, and the guests broke out the spring dresses. I laughed when I looked at the photos because Abbey and I
matched the colors from her bridal shower
two years ago just as well!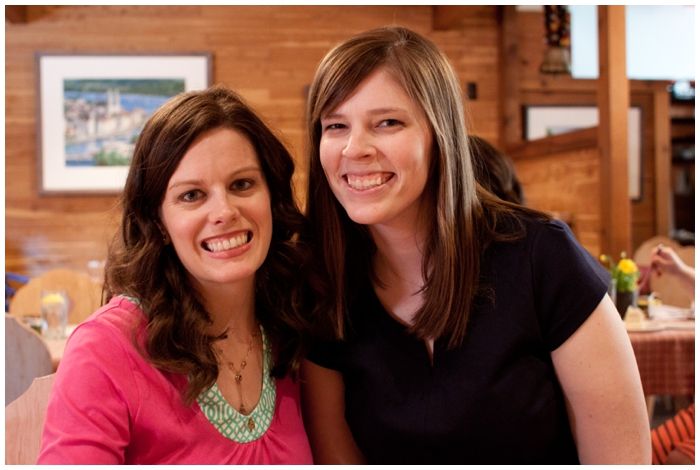 The ladies were fabulous hosts, while I took photos at the event and mostly just got to visit with my pals. I don't know if I like bridal showers or baby showers better, but I am recounting the
first
book club baby shower over on
RV Parties today
. It was a classic.